Explorations and Curiosities
Missed Some of 2020's Best Films?
2.10.21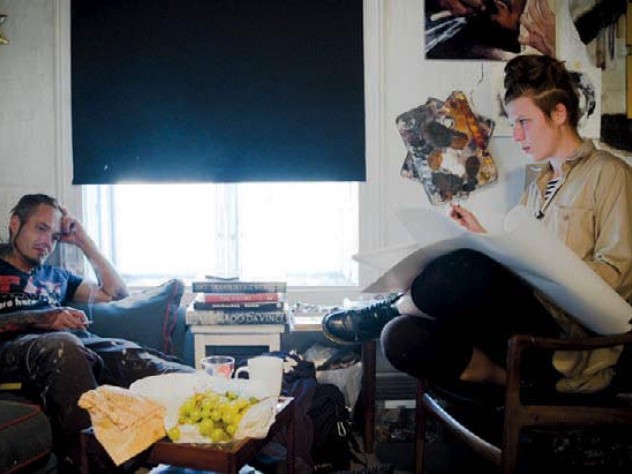 A still from The Painter and the Thief
From the film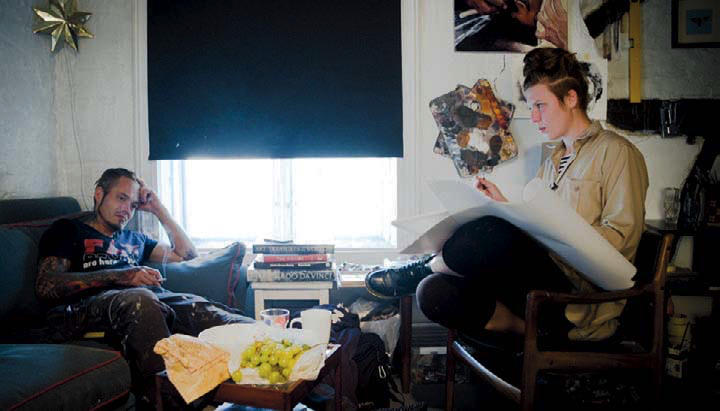 A still from The Painter and the Thief
From the film
Because many viewers missed out on 2020 films, the Brattle Theatre's Ned Hinkle and Coolidge Corner Theater's Beth Gilligan shared some recommendations:
• Ghost Tropic: A Muslim cleaning woman sleeps through her subway stop and must get home on foot. (Belgium)
• Fire Will Come: A released prisoner returns to his rural home to live with his hermit mother. (Spain)
• Vitalina Varela: A Cape Verdean woman travels to Lisbon to rejoin her husband, learns he has died, and follows traces of his secret life. (Portugal)
• His House: An allegorical horror film about a couple from South Sudan who relocate in an English town. (U.K.)
• Black Bear: A filmmaker and a couple sharing a remote Adirondack cottage are drawn into a convoluted, compelling artful experiment. (U.S.A.)
Documentaries:
• Sing Me A Song: Thomas Balmés's follow-up to Happiness centers on a Bhutan­ese monk who has grown into an adult hooked on digital media. (France)
• The Painter and the Thief: A Czech artist in Oslo tracks down the man who stole her paintings—an often raw meditation on vulnerability, self-destruction, and forgiveness. (Norway)
• Collective: Romanian investigative journalists uncover public fraud and corruption. (Romania)
• A Thousand Cuts: Philippines president Rodrigo Duterte's crackdown on the press includes targeting Filipina journalist Maria Ressa. (U.S.A.)
• Coded Bias: A look at the bias, intrusiveness, and misinformation connected to increasingly popular facial-recognition programs. (U.S.A.)
For alternatives to Netflix, try: Criterion, Kanopy, Hoopla, Acorn, BBC America, and PBS.