Harvard Squared
How to Create Your Springtime Oasis
Designers are seeing a trend: After two years at home during the pandemic, people want to transform living spaces into sanctuaries. Whether you're in the mood for a complete overhaul or just impactful adjustments, local experts have ideas.
Sam Kachmar of Sam Kachmar Architects in West Cambridge (kachmardesign.com) frequently works with new residents eager to snap up charming local housing stock—but who need to give it a modern upgrade to fit with today's lifestyle: kids spending more time at home, maybe even in-laws moving in. As such, he's converting 100-plus-year-old attics or carriage houses into in-law apartments. "I'm seeing a circling of the wagons. [Clients] are bringing family closer to them as everyone is nervous and can't visit as many people," he says. But subtle, high-impact tweaks matter, too. "Make small HVAC upgrades. Even something as simple as changing out your air filters or adding a ducted mini-split can improve ventilation," he says, breathing new life into your home. Another small but important update? Tunable lights, which operate with circadian rhythms (dimmer in the morning and evening, brighter during the home-workday), set the right mood for each room, depending on time of day and use. He recommends Phillips Hue smart lighting or KETRA natural LED lights.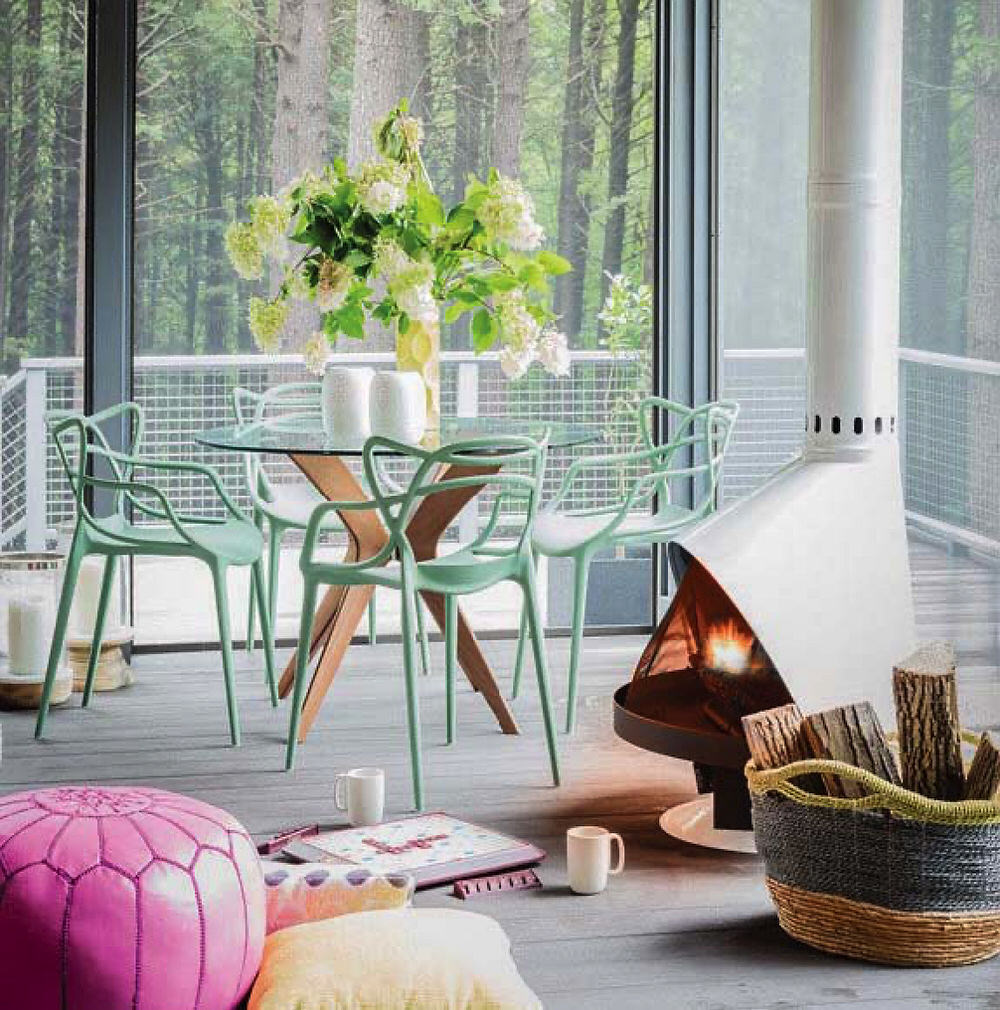 Photograph courtesy of Michael J. Lee Photography
Lindsay Lawrence, interior design director at Charles Street Design (charlesstreetdesign.com) on Beacon Hill, helps clients—especially families—find unique design solutions for their existing spaces, which includes the great outdoors. Exhibit A: a treehouse for clients in Brookline, turning the outdoor space into an extension of their living area. If you're not ready to go that far, consider adding an outdoor firepit or fireplace to your backyard, or weaving string lights above a deck or patio for extra character. "Everyone loves dining al fresco, and even just string or walkway lights can give you that positive ambiance," she says. She recommends French company SMART AND GREEN, which specializes in Bluetooth-equipped smart lights. Their portable Nomad model emits a warm, enchanting glow.
At Acton's Acorn Deck House Company (deckhouse.com), specializing in highly customized prefabricated homes, design manager Michael Hawkes emphasizes flexibility—especially with multi-generational living becoming more common. "The last two years have forced our homes to be more adaptable than ever before, to balance living, working, and relaxing in both shared and private spaces. We're also seeing more multi-generational needs for new homes, whether it's planning for aging in place or vacation homes for growing families," he says. So consider flexibility: an office that could also function as a future nursery, a first-floor guest suite that could become a primary bedroom for single-level living, or a multi-functional three-season porch that could accommodate overflow dining for dinner parties (once we're hosting again).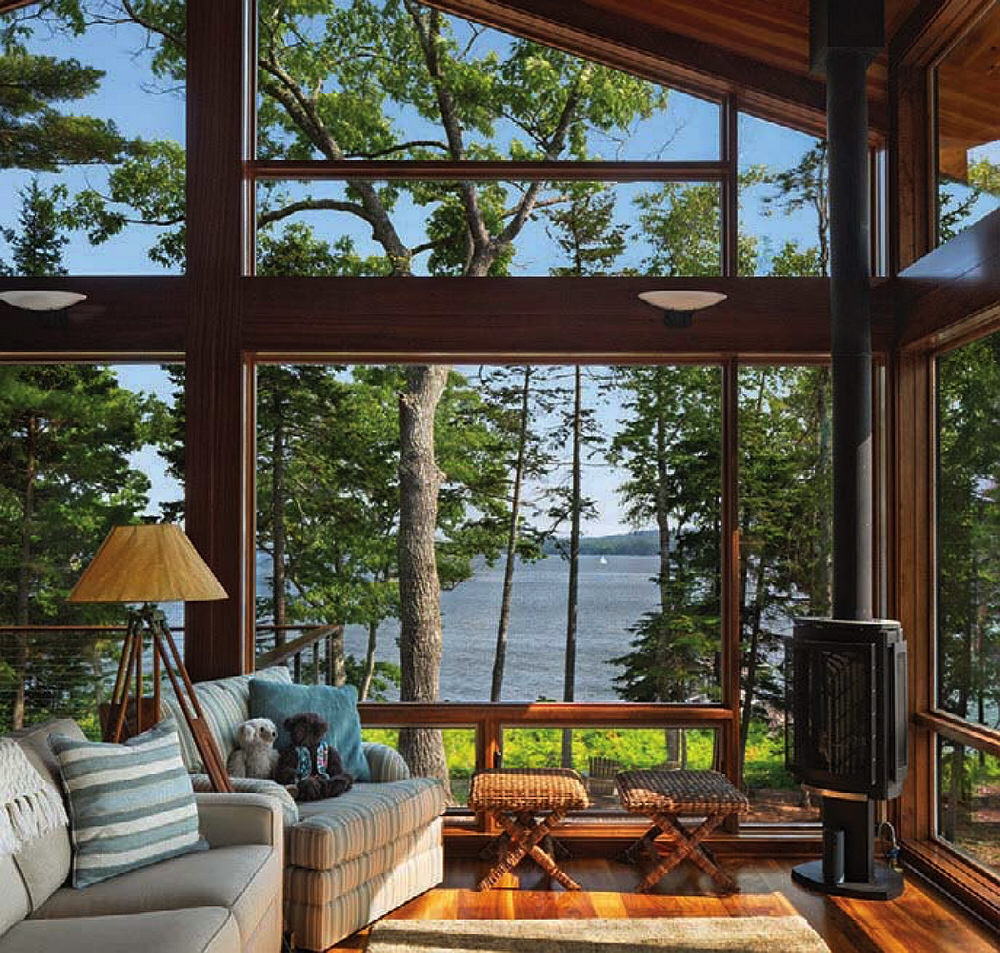 Photo courtesy of Anthony Crisafulli
Textiles and wall coverings can also help you define a living space. "This year is going to be all about colors and textures found in nature: misty greens, stone blues, straw-like yellows, clay terra cottas, and a myriad of rose and dahlia," predicts Moira Manning, whose eponymous design firm (idmoma.com) serves clients in the city and on the Cape and islands. Overwhelmed with choices? Manning has a tip: "Oftentimes I ask my clients, instead of thinking about what you want to see in your space, think about how you want to feel in your space," she says. Energized? Soothed? Festive? Even something as simple as greenery can set the right tone. "Just by adding a few green gems in rich, colorful planters, your job is accomplished in both keeping up with the trends, and living a bountiful life," she says.
After the past couple of years, we all need it.