Alumni
Seniors Help Houses Thrive
Jordan Weiers '16 and Gabriela D.M. "Gaby" Ruiz-Colón '16

Photograph by Juliette Lynch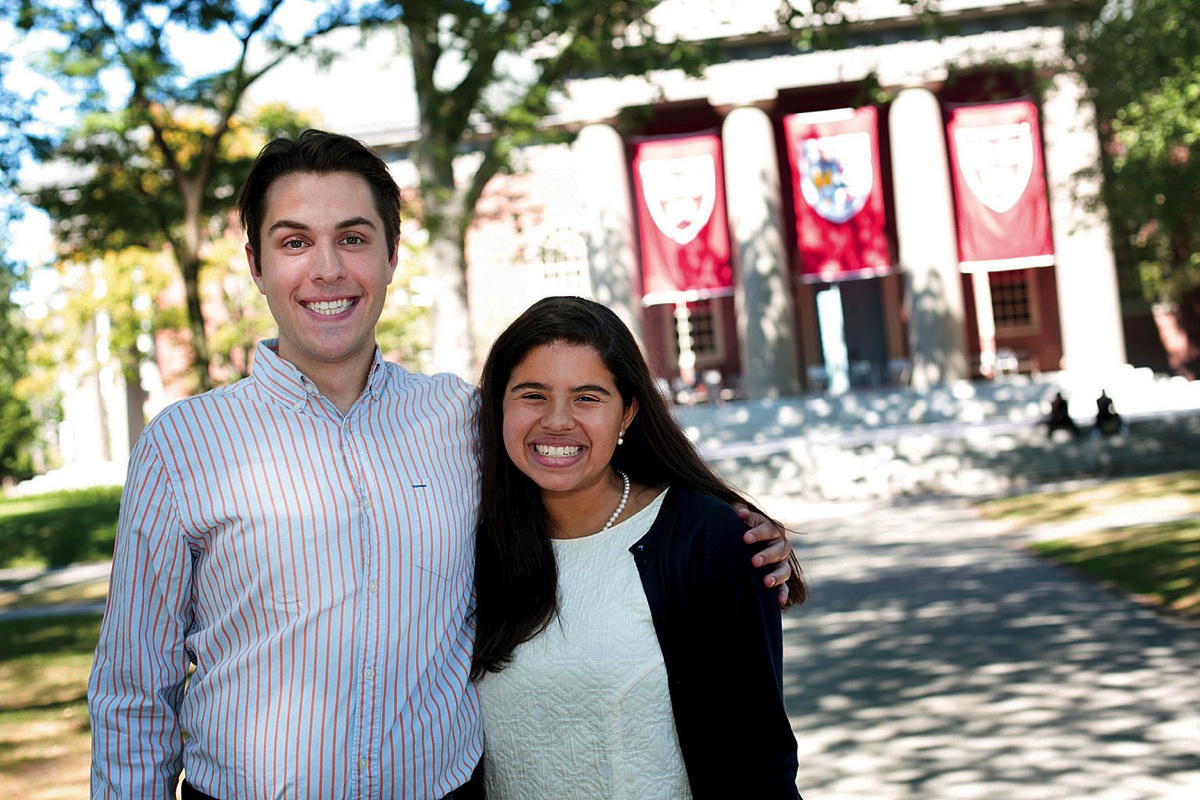 Jordan Weiers '16 and Gabriela D.M. "Gaby" Ruiz-Colón '16
Photograph by Juliette Lynch
Recognizing the importance of House life, the Harvard Alumni Association (HAA) honored seniors Gabriela D.M. "Gaby" Ruiz-Colón '16, of Quincy House, and Jordan Weiers '16, of Winthrop House, as the 2015 David and Mimi Aloian Memorial Scholars during the fall meeting of its board of directors.
Ruiz-Colón, of Woodbury, Minnesota, the current co-chair of the Quincy House Committee, previously served as operations chair, with responsibility for Quincy's annual Winter Feast and its Cinema Josiah series. She also worked with the Office of Undergraduate Education to create the Transitions Program, which supports undergraduates moving into sophomore year.
As the Resource Efficiency Program representative for Winthrop, Weiers, of Savage, Minnesota, led the House to second place in the annual intramural Recycling Quiz Challenge and founded the Worms of Winthrop composting project, which included both a blog and a music video ("Talk Wormy to Me"), to raise awareness among housemates. And as a House representative on the Harvard Undergraduate Council, he helped organize the gender-neutral housing campaign.