Arts
Benjamin Franklin's Retirement and Reinvention
1.16.18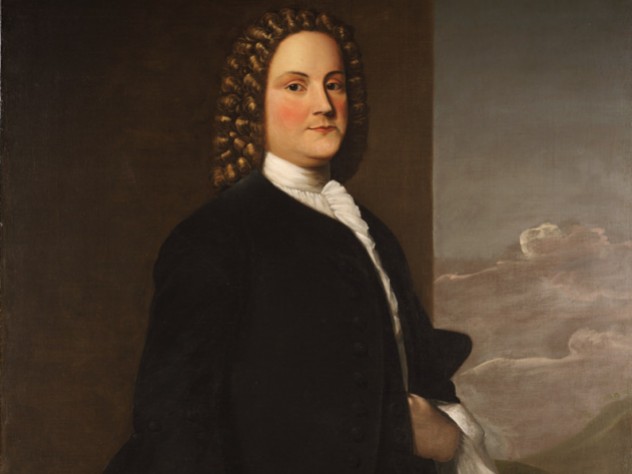 Courtesy of the Harvard University Portrait Collection, Bequest of Dr. John Collins Warren, 1856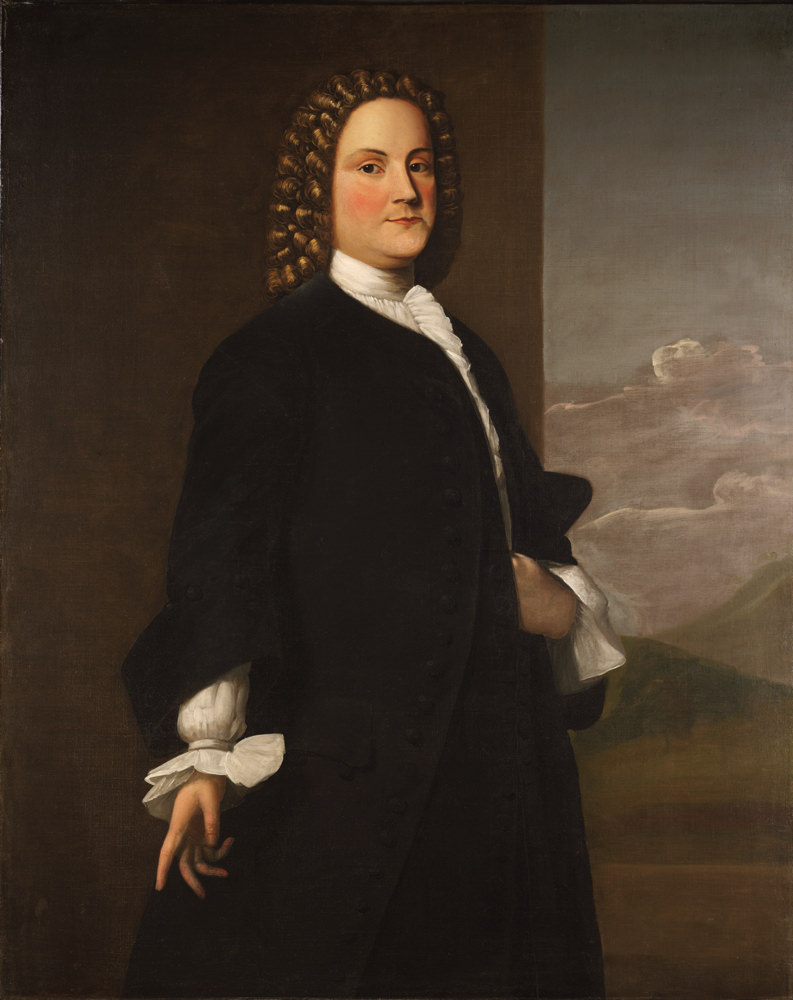 Courtesy of the Harvard University Portrait Collection, Bequest of Dr. John Collins Warren, 1856
Two hundred and seventy years ago this month, aged 42 and weeks from the midpoint of his long life, Benjamin Franklin did something highly unusual. He retired. Specifically, he sat down at a perennially cluttered desk in his cramped Philadelphia print shop and signed an innovative "Co-Partnership" agreement with his foreman, David Hall. The document was a scant two pages in length, but it immediately changed the trajectory of Franklin's life and career. Not coincidentally, later that year Franklin hired the distinguished Colonial artist Robert Feke to paint his portrait (now held in the Portrait Collection of the Harvard Art Museums) and record this pivotal moment for posterity.
Franklin's retirement (memorialized in his best-selling autobiography) helped establish the modern concept of a multi-career life and ranks among his great inventions. The transaction gave 50 percent ownership of his firm to Hall. Franklin's printing business was unlike any other in the Colonies: in the eighteenth century, printing was an inherently local trade focused on small business and government customers, and staple products like stationery, legal notices, currency, invoices, and invitations. Franklin cracked this parochial model open along two dimensions: as publisher of the Pennsylvania Gazette newspaper and the wildly popular Poor Richard's Almanac, he was a substantial owner of copyrights. He was also a sort of pioneering venture capitalist, providing custom-designed presses to aspiring printers in far-flung places (New York, Newport, Charleston, even Antigua) in return for a share in the profits.
Franklin was anxious to move on to other activities, but in the embryonic economy of mid-eighteenth century Philadelphia, the option of selling his firm did not exist. There were no investment bankers, no Googles or Amazons voraciously looking for acquisitions. The outline of the deal with Hall was based on the template created in his earlier printing investments and was designed to solve this problem by guaranteeing Franklin the next best thing to an outright sale: a long-term passive income.
There is an elegant simplicity about the entire arrangement with Hall. (Two pages! Today's equivalent would be at least 25 times that length.) In return for the contracts, copyrights, type, and presses, Franklin received 50 percent of the profits for an 18-year period. The deal would prove highly lucrative for both parties. Over the term of the agreement, Franklin's annual dividends averaged over 450 pounds, about three times the earnings of a prosperous lawyer (think John Adams) and almost 20 times a clerk's wages. This income was the foundation of his economic independence, freeing him up for new forays into science and politics. Tradespeople didn't typically retire in the eighteenth century, particularly in their early forties. By leaving his business, Franklin wasn't just changing professions, he was shifting classes—trespassing.
There is a quality of impatience about Franklin at this time, a desire to get on with it. He almost immediately moved to a new house in a more expensive Philadelphia neighborhood, and—weeks after signing with Hall—wrote to tell a friend, Cadwallader Colden, about the purchase of a new electrical "apparatus" to pursue "experiments with great alacrity." There was little time for shuffleboard.
In the ensuing years, in addition to his seminal work on electricity, Franklin would do a pretty good imitation of a Colonial whirling dervish, involving himself extensively in regional politics and diplomacy. In fact, the Franklin that emerges post-retirement looks a bit like the Thomas Cromwell character in Hilary Mantel's Wolf Hall: an omnicompetent polymath capable of negotiating a treaty, raising a militia, or setting up a postal service (he would eventually do all three). His electricity findings were published in 1751 and would provide the foundation of his Enlightenment celebrity. By the mid 1750s, he was living in London and representing the Pennsylvania Assembly in negotiations with Parliament.
Franklin was famously inventive, but people no longer use his eponymous stoves. This meme of early retirement and additional, subsequent careers devoted to public service and philanthropy is among his lasting innovations. It is a peculiarly American concept and has become a commonplace in today's digital economy. Just ask Bill Gates or Eric Schmidt or Pierre Omidyar or, before them, the robber barons Andrew Carnegie and John D. Rockefeller.
But back to the portrait. Feke's rendering is the first real likeness of Franklin, sort of a mid-life selfie: a remarkable, strange picture capturing its sitter just as he is making his move from tradesman to gentleman. For Franklin, always an active tender of his own image, the portrait marks a conscious acknowledgement of this shift.
Feke's distinguished clientele included generals, judges, prosperous merchants, and landed aristocrats, whom he typically painted in their finery against detailed Arcadian backdrops. His portrait of Franklin is highly stylized, with the subject's right forefinger extended (almost Travolta-like). The cleanliness of Franklin's hands and the pristine whiteness of his silk shirt provide a stark contrast to the deep, under-the-skin griminess of the trade he has left behind. He wears not a printer's apron but a waistcoat, a decorative garment that signals gentlemanly status, although his is of a plain, dark color and cloth, without flourish or finish, in counterpoint to the satin and velvet of many of Feke's subjects. The background is muted, lacking the lush landscape detail of Feke's more aristocratic clients.
Unlike later, avuncular Franklin images, the subject's expression is stiff, his lips pursed in a look of quiet, wide-eyed intensity. His face, under a formal wig, is pale and doughy, entirely different from the ruddy, wise, $100-bill Franklin. There is no trace of humility or kindness or impish humor. A viewer would likely walk by this painting in a museum corridor and never register that it was Ben Franklin.
Franklin's retirement marked a move from intense local focus to broader national and even international ambition (he would spend over half the remainder of his life in London and Paris). In the six biographies written in the last century, the second half of his life averages almost three-quarters of the total pages (the retirement itself, a spare two paragraphs). According to a recent interpretation by historian Gordon S. Wood, Ph.D. '64, Franklin shifted in and out of multiple roles after the apron had been folded away: scientist, diplomat, writer, tinkerer, statesman. In this theory, Franklin's retirement from business marks the first essential metamorphosis. The protean, personae-hopping Franklin starts at the exact moment he hired Feke.
The portrait marks a break—a cusp. It's worth remembering that Franklin was the oldest, the most entrepreneurial, and the least aristocratic founder (by a wide margin in each case). He had the most socioeconomic ground to cover, and his retirement puts him on equal footing with the other founders—the lawyers (Adams and Madison) and Virginia gentry (Washington and Jefferson), able at last to devote his energies to scientific and political pursuits.
The painting has a mundane, all business caption: "Benjamin Franklin, 1748." I'd add "On the Loose."