John Harvard's Journal | Sports
Growing Pains
A young men's basketball team battles inconsistency.
March-April 2018 [2]
In January, the men's basketball team fell 62-56 against Vermont—the Crimson's third consecutive loss, dropping their record to 5-9, with the Ivy League opener against Dartmouth just days away. The situation looked grim, yet the players spoke optimistically. "It'll click for us eventually," said Seth Towns '20. "Our record," added Chris Lewis '20, "doesn't show how good of a team we are."
This underscored the team's dilemma. On paper, they are studs: Towns and Lewis are two of four sophomores who were ranked among the top 100 recruits in the country in high school. Yet injuries, illnesses, and inconsistency this season led to the team's worst non-conference record in 10 years. 
After losing to Yale in last year's Ivy League tournament, the Crimson moved on—literally. Shortly after the season, the team vacated Lavietes Pavilion to facilitate the last stage of its two-year renovation. In the fall, the team returned to a modern facility: a video board, a new floor, and new locker rooms and coaches' offices.  
Stemberg coach Tommy Amaker emphasized the importance of making upgrades that would "excite and energize." "What would make it even better," he added, "is if we can win here."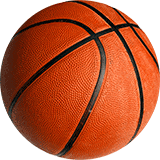 Harvard Hardwood
Follow the Crimson all season long! David L. Tannenwald '08 will provide the latest news, game summaries, and insights as the Crimson chase an Ivy title. [6]
In their first two games, the team did just that. First, it knocked off MIT. Then the Crimson—picked first in the Ivy pre-season poll—defeated the University of Massachusetts in overtime. The star of that game was Bryce Aiken '20, who tallied 30 points, including a game-winning three with two seconds left. "This game showed that our team matured a lot," said Aiken, one of four sophomore starters. "I don't know what would have happened if we were in this position last year."
That confidence soon dissipated. The Crimson lost six games on an eight-game road trip that began at Holy Cross, where the team fell behind 12-2 and lost 73-69. A frustrated Amaker benched the starters for a matchup two days later at Manhattan College. The strategy backfired, though; the Crimson fell behind by 18 points and lost by four. The team's poor starts reflected a bigger challenge. "Youth," Amaker said, "is always probably synonymous with inconsistency."
The next chance to build momentum came over Thanksgiving, when Harvard traveled to California for the Wooden Legacy tournament. Unfortunately, the Crimson took an 89-71 opening-round loss to then-twenty-first-ranked St. Mary's College, and numerous players caught a virus that swept through the event. 
The Crimson did manage to defeat St. Joseph's 77-71, but the illness hampered them in the tournament finale, a 70-61 setback against Cal State Fullerton. The following week multiple players missed practice ahead of a 77-61 loss at Northeastern. Against the Huskies, the Crimson trailed 32-11 and lacked the energy and balance (Aiken and Lewis combined for more than three-quarters of the team's points) to sustain a comeback. The Crimson also had five turnovers in the first four minutes—the young team had gotten rattled on the road. 
The schedule left little time to recuperate: after the Thursday-evening loss to Northeastern, the squad traveled to then-seventh-ranked Kentucky for a Saturday matinee matchup. The Crimson played hard in a competitive 79-70 loss—especially Towns, who scored 25 points and sank six three-pointers. Forward Weisner Perez '19 recalled that the strong performance against a top team prompted Amaker to tell the team that they had a "clean slate." 
That sentiment helped to carry the Crimson four days later in a two-point victory at Fordham. Towns sank a trey with nine seconds remaining to give the Crimson their first lead. He then got back on defense and forced Fordham's leading scorer into an off-balance miss.
After a two-week break in December for exams, Harvard posted a 74-63 home win against Boston University, pushing their post-Kentucky record to 2-0. But then the Crimson dropped three games (at George Washington and Minnesota and at home against Vermont) in a streak that renewed concerns about the team's focus—and led Amaker to bench the starters again. It also highlighted other issues. One was weak shooting. As of January 17, the Crimson had the lowest field-goal and three-point shooting percentages in the league. Another was the absence of Aiken, who missed six of seven games with a knee injury. Without their leading scorer, Harvard had the league's worst scoring offense.
The silver lining was the conference's best defense. That strength was on display in Harvard's Ivy opener against Dartmouth. The Crimson limited the Big Green to just 19 first-half points and won 61-51. 
The defense also kept the team competitive in its non-conference finale, a 63-62 setback at Wofford College. Still, the team struggled to make plays to win. After Towns tied the score on a tough hook shot with just under a minute left, Harvard gave up two offensive rebounds before committing a foul that allowed Wofford to inch ahead on a free throw. The game ended after Towns missed a driving layup.
Then the team won four of five taut conference road games. It pulled out a 62-57 overtime win at Dartmouth before sweeping Yale and Brown by single digits. And after falling to Columbia in Manhattan, Harvard came from behind to defeat Cornell 76-73.
After losing so many close games earlier in the year, what had changed? First, Towns was excelling. Through February 4, he led the league in scoring in conference play. Another factor was improved shooting: as of early February, Harvard had the best three-point field-goal percentage in the league. Finally, the team was making smart plays. At Yale, with just over two minutes remaining and the score tied at 49, Justin Bassey '20 faked his defender into the air and was fouled beyond the three-point line. He sank all three free throws to give the Crimson a lead it would not relinquish.
Aiken's health remained a concern. After returning against Yale, he aggravated his injury at Columbia and sat out at Cornell. Still, that the Crimson had won five of its first six league games (five on the road) suggested the team was learning to navigate what Amaker called the "fine line" between winning and losing.
The women's basketball team returned four starters from last year's squad, which won 16 consecutive games but fell in the Ivy League tournament semifinals. This year, the Crimson dropped their first two games, including a 76-51 thrashing by Maine. But thanks to a balanced attack, the team won eight of their final 11 non-conference matchups. They then prepared to focus on a league slate that, according to head coach Kathy Delaney-Smith, is "the strongest ever."
The Crimson learned that the hard way when they dropped their Ivy opener at Dartmouth. But then the squad reeled off five-straight Ivy wins in a streak that showed Harvard's explosive offense (scoring 97 points against Yale) and the impressive play of Katie Benzan '20, who led the team in assists and scoring. Harvard played five of those first six league games at home, and it would try to sustain momentum while playing six of its final eight games away.