Montage | Open book
"Fallen to the Depths"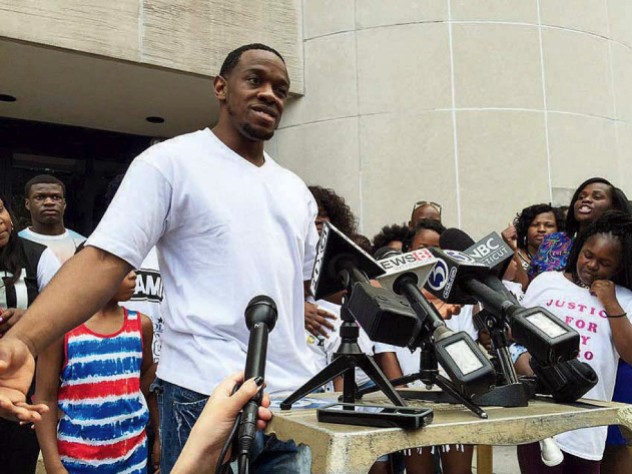 Photograph by Esteban Hernandez/New Haven Register via Associated Press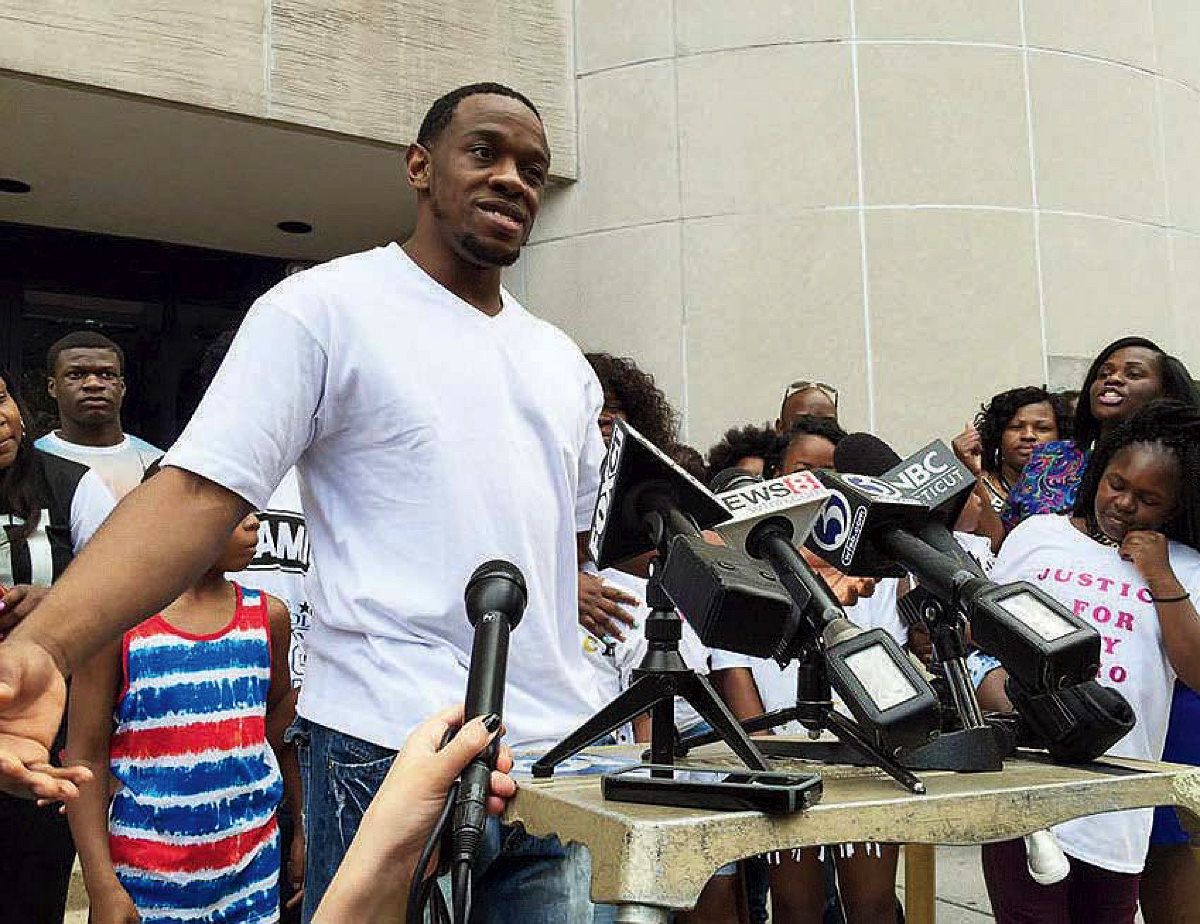 Photograph by Esteban Hernandez/New Haven Register via Associated Press
Writer Nicholas Dawidoff '85 is justly acclaimed for The Catcher Was a Spy, his biography of Moe Berg; The Fly Swatter (about his grandfather, the Harvard economic historian Alexander Gerschenkron [5], excerpted in the July-August 2002 issue); and The Crowd Sounds Happy, a painful memoir about his father's mental illness [6] (Open Book, May-June 2008). Now, returning to New Haven, where he grew up, he has produced a monumental, wrenching account of urban inequity, The Other Side of Prospect: A Story of Violence, Injustice, and the American City (W.W. Norton, $32.50). From the prologue:
Early on the summer evening of August 1, 2006, on a mournful New Haven side street, an elderly man from another town who'd just cashed checks worth nearly $2,000 was sitting in his cream-colored luxury car. A young stranger appeared at his window and killed the man with a single, point-blank gunshot to the neck from a .45 caliber pistol.…Few people are murderers. Fewer still kill strangers. Far fewer again are capable of such an intimate execution. Another stranger, a sixteen-year-old boy who was blocks away, inside a pharmacy, went to prison for the shooting. Whatever muted outcry that followed in the city was soon undercut by the settled belief that these were the things that happened. The conditioned insignificance of the crime carried its significance. In three men, inextricably bound by violence, was the gone grandeur of cities, the end of new beginnings, and old, unresolved American history.
Running out north from the campus of Yale University at the center of New Haven…is a shady boulevard called Prospect Street.…Most of Prospect Street is residential, a line of rambling old mansions and villas, privet hedges, gardens, courtyards, and statuary that lend it the aura of times past, when carriages rolled along rather than SUVs. True to its name, Prospect was conceived as a promontory from which "the socially acceptable," as a local guide once described its residents, could stand at their high windows and take in the city. Sloping downward, to the southeast, were the gables of handsome houses and church spires, giving way to the shimmering amplitude of the harbor, the Long Island Sound…But to turn about and look to the west offered no vista.…What could be heard, however, with alarming frequency, was the sound of gunfire.
The neighborhood over the hill is called Newhallville. For well over a century it was inhabitated by waves of immigrants…who found nearby industrial jobs that paid for first houses, until each moved up and out, giving way, in turn, to the African Americans who arrived from the Carolinas and other Southern states during the later stages of the Great Migration.…Then the factories closed, creating the persistent American postindustrial problem of a fully formed working-class neighborhood without any work.…and in the new millennium New Haven became the United States city with the fastest growing ratio for inequality.…while Yale's endowment soared beyond $42 billion, the adjacent community of Newhallville, said a woman who'd lived there through it all, was "fallen to the depths."