Institutional, International
Undergraduates are traveling more these days because, well, they are traveling more.
It's more common today than ever before for students to go abroad for the first time while still in high school—and not just students from well-to-do families, says Nancy Saunders, who as associate director of Harvard's Office of Career Services (OCS) counsels students on overseas opportunities. Both students and their parents are recognizing the importance of international experience in today's globalized world, and so foreign travel is becoming ever more common—a trend that neither high fuel costs nor tense international relations and travel restrictions in the wake of September 11 has reversed. "Students are arriving having visited the Old World," says Saunders. "Now they're ready to discover the developing world."
When they get to developing countries, what they encounter often prompts service-oriented projects like those  profiled in this article. Students "see tremendous need," says Saunders, "but they also see how easy it can be to meet that need. It doesn't take a huge effort, a large committee, years of planning, a lot of capital, to make a difference."
For such service projects, students can apply to a stable of funding sources administered through entities including OCS, the Harvard Initiative for Global Health (HIGH), and the Weatherhead Center for International Affairs. But last year, for the first time, a meeting was held to discuss students who had applied to multiple funding sources, in the hope of offering money to as many students as possible by eliminating situations in which the same student gets several offers, while other students get none; roughly two dozen entities participated. Such coordination represents a new approach for Harvard: though many grant sources exist, students haven't always had the easiest time finding them, nor have they always had sufficient support in crafting a successful strategy to get their desired project funded, says Harvard College dean Evelynn M. Hammonds.
To address this problem, the Office of International Programs (OIP) was created under College auspices in 2003. "What an office does is crystallize, and make it all visible to the student," says Hammonds. "You had to be a lot more entrepreneurial before we pulled it together."
Still, many of the longstanding funding sources favored students with previous international experience—those they know can adapt when things don't go as planned, as is especially apt to happen when working in a developing country. (The profiles in this article include two pertinent examples: Grace Ryan planned to interview psychiatric patients, but ended up making a documentary to advocate for mental-health legislation, and Elizabeth Nowak intended to do background research for her vertical-agriculture project, but ended up getting several prototypes built and operational in a visit of just two weeks.) For proposals involving independent projects in developing countries, says OCS interim director Robin Mount, "We try to pick students who have the temperament, the personality, the sensitivity to make the best judgment on the ground when they get there, because we know even though they think that's what they're going to accomplish, it's probably going to morph into something different."
A major new funding source serves students who haven't yet accumulated such experience. The David Rockefeller International Experience Grants, new for 2009 (see "A Giant's Gift," July-August 2008, page 57), distributed $2 million to 425 students who traveled to 62 countries last summer. (Among the sponsored projects was Audrey White's work in Ghana, profiled here.)
Harvard Summer School has also expanded its overseas offerings—from seven programs in 2004 to 25 this year—to serve students seeking a structured program that allows them to explore a new location. These courses take students abroad with a Harvard faculty member, putting to rest official concerns about the rigor of the coursework. And in another example of Harvard's new spirit of coordination, several of the programs lengthened their duration to eight weeks (from four or six in previous years), specifically to enable students to qualify for Rockefeller funding, which specifies an eight-week minimum.
Students can now choose from a rich menu of options in which Harvard professors take students on location to study their respective disciplines in a "mobile classroom," says Lisa Lauterbach Laskin, the summer school's associate dean for academic affairs. Students can learn about ancient and modern Jewish history in Jerusalem with Wolfson professor of Jewish studies Jay M. Harris. They can take a "comparative cultural studies" course, drawing on history, literature, philosophy, and linguistics, in Olympia and Nafplio with Jones professor of classical Greek literature and professor of comparative literature Gregory Nagy. They can study the literary and cultural history of Paris and its revolutions, interpreted through the lens of its neighborhoods, with Alice Jardine, professor of Romance languages and literatures and of studies of women, gender, and sexuality. And the boundaries extend far beyond the language- and culture-oriented programs that meet the traditional definition of study abroad: students can participate in an archaeological dig in Honduras, Israel, or Peru. Laboratory research is the focus of programs in Bonn, Bangalore, Shanghai, Tokyo, and Yokohama that are designed for science concentrators, who often don't get the chance to go abroad.
---
During the past eight years, the number of undergraduates studying abroad has risen more than 600 percent, with the vast majority of the increase coming from summer study. Last summer, more than 400 undergraduates studied abroad (up from 50 students in 2002) and more than 1,000 students had some sort of international experience—study, research, work, internship, or service. Only about 100 students per semester enroll in term-time study abroad; the relative appeal of summer programs may be due to Harvard students' storied reluctance to take time away during the academic year and miss out on time with friends or on leadership opportunities in extracurriculars. ("Harvard students like to be at Harvard" when school is in session, says Laskin.)
Further opportunities are brewing. The President's Innovation Fund for International Experiences has supported faculty members in developing "creative and significant academic experiences" in overseas locations for undergraduates. The program distributed $125,000 (also from the Rockefeller gift) among four programs last academic year: a new Harvard summer school course in Shanghai (to complement an existing one in Beijing); a program on nutrition and global health that takes advantage of long-standing partnerships with universities in Brazil, India, and Tanzania; a program that places students in science labs with faculty projects in Bangladesh or one of several African countries; and one that combines intensive Spanish with health-related service work in Peru or Chile. HIGH is also working with faculty members to develop opportunities expressly for undergraduates.
Hand in hand with these new programs and funding sources, Harvard has revisited some policies that used to complicate students' pursuit of international experiences. In 2005, the College changed its policies so students' financial aid would travel with them when they went abroad. It has also relaxed old policies that made it next to impossible to get academic credit for study abroad. And in addition to its own term-time programs in Chile, Argentina, Botswana, and Cuba, Harvard has waded into partnerships with peer institutions and study-abroad consortiums that facilitate enrollment at universities in Spain and Japan.
With steps like this, Harvard is slowly living down its reputation for standoffishness toward study abroad and the integration of international experiences in general with academics at the College. But Hammonds says the College could stand to simplify and organize further. Time spent abroad often gives students "a sense of clarity and of purpose for their education," she says. She believes that "every student who wants to" should get a chance to go abroad: "I think it's our job to try to make that happen."
You might also like
A Harvard series explores South Korean cinema in the years following the Korean War. 
A deflating ending fashions a three-way title tie.
A 70,000 square-foot theater and teaching center, plus housing for Harvard affiliates
Most popular
The Ledecky Fellows provide an undergraduate perspective on life at Harvard.
A Harvard conference on diversity and academic inclusion
From the Missouri Compromise to the 2016 election, Kevin Young's Bunk takes stock of American hoaxes, con men, and race fantasies.
More to explore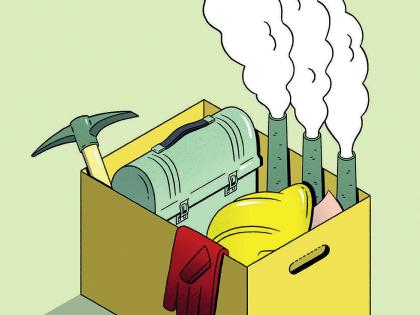 Expect massive job losses in industries associated with fossil fuels. The time to get ready is now.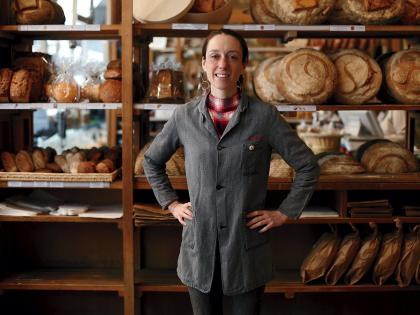 A third-generation French baker on legacy loaves and the "magic" of baking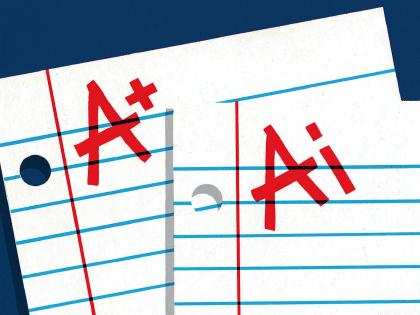 Generative AI can enhance teaching and learning but augurs a shift to oral forms of student assessment.