Funniest Pages
A tasting menu from the most hilarious magazine ever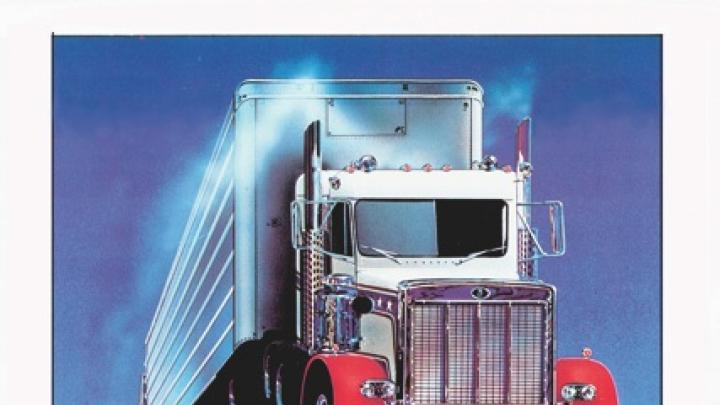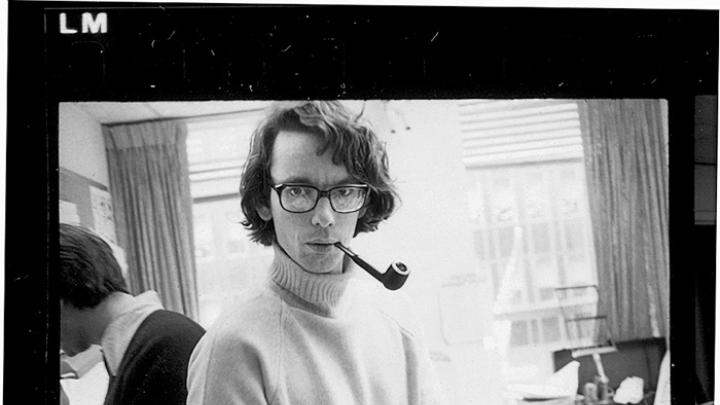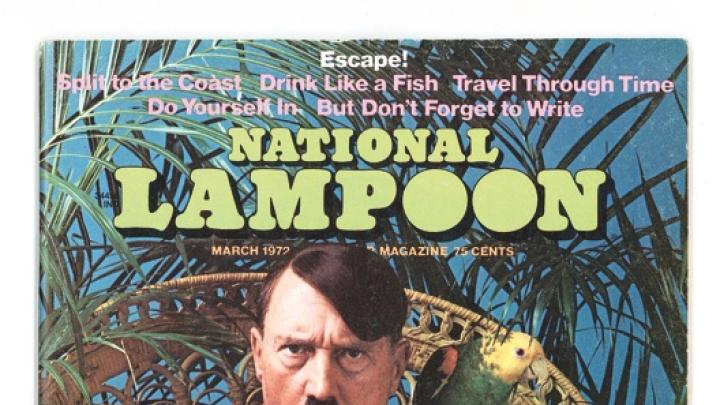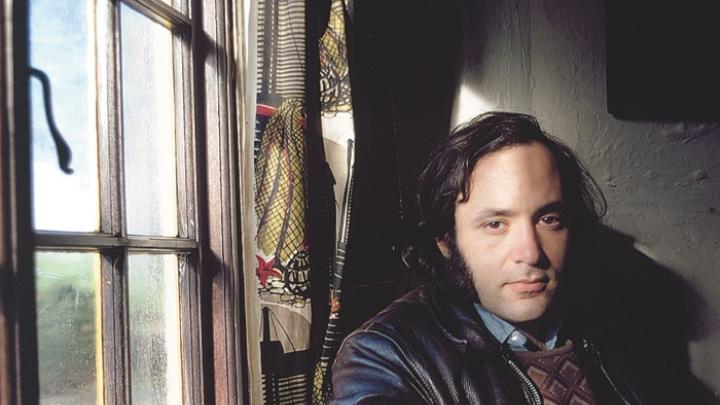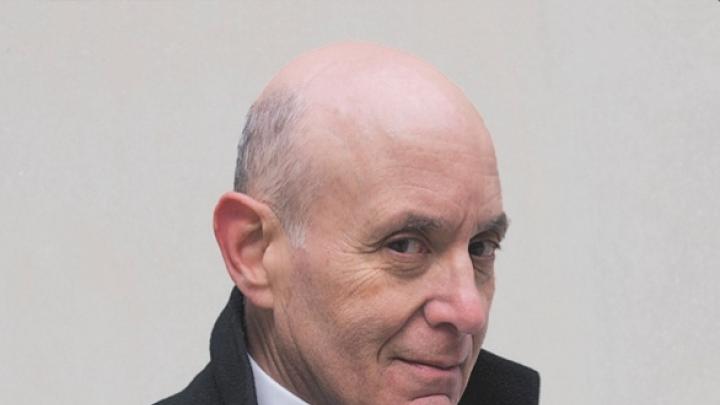 Contrary to the romanticized image of a solitary artist forging brilliant creations in inspired isolation--Franz Kafka, say--most great works of art emerge from a group of creators who catch fire together. Renaissance Italy is probably the grandest example, but think of the Abstract Expressionists breaking new ground in New York in the 1940s and 1950s, or the Bauhaus of Germany in the 1920s.
In American humor, such a magical moment happened in the early 1970s in New York City, when cosmic forces converged to bring together a critical mass--and critical they were, of virtually everything in mainstream culture--of gifted satirists, comic writers, and artists and allowed them to flourish. The vehicle for their savage iconoclasm was a magazine whose ethos echoed the telephone greeting radical journalist Paul Krassner used instead of "Hello": "I'm ready for anything."
The National Lampoon, founded in 1970 by three young alumni of the Harvard Lampoon--Henry Beard '67, Doug Kenney '68, and Rob Hoffman '69, M.B.A. '72--was not only unlike anything seen before (or since) in the realm of humor, but, in retrospect, was the wellspring for several streams of comic creation that irreversibly altered popular culture. Outside conventional TV sitcoms and formulaic Hollywood movies (pardon the redundancies), very little professionally wrought humor in America since 1970 has been untouched by the legacy of NatLamp, as its readers soon styled it.
Now comes Drunk Stoned Brilliant Dead: The Writers and Artists Who Made the National Lampoon Insanely Great by Rick Meyerowitz, an artist who contributed regularly to the magazine for 15 years, including its heyday--which lasted only until about 1975, when the founders cashed out and went on to other things: art collecting and a family Coca-Cola bottling business in Texas for Hoffman, humorous book writing and golf for Beard, and, for Kenney, Animal House, Caddyshack, and death at 33. Meyerowitz was in the thick of it all: he painted the Animal House movie poster and one of NatLamp's best-known covers, the iconic "Mona Gorilla."
The early National Lampoon may have had the greatest office culture ever. "It was an electric place to work," writes Meyerowitz in his introduction. "It had the feel of a rogue enterprise, and the competition to top each other was fierce. You could feel the energy in the air, and I swear you could hear the synapses of some of the funniest minds of that generation firing like broadsides from a pirate ship." The three founders, he says, were "prodigies of a kind that make other prodigies appear incompetent." In the pre-launch months of 1969-70, they "drank themselves into comas, acquired a mad commune of underground art directors, hired a staff, smoked odd substances, and drew to them like-minded, almost equally brilliant writers and artists who all wanted to change the world--or blow it up, or both."
---
Drunk Stoned Brilliant Dead isn't a history of those heady days; Tony Hendra's Going Too Far (1987) and Josh Karp's A Futile and Stupid Gesture (2004) serve that function admirably. Rather, this is a greatest-hits collection, on two levels: brief, highly personal essays that sketch 38 of National Lampoon's funniest creators, each essay followed by a representative sampling of work. You won't get any profound sense of who these people were from the portraits. What you will get is a sumptuous coffee-table volume of cartoons, photographic travel-magazine features (a stern Hitler holding a rum drink with a paper parasol, in a Caribbean hideaway), a xenophobic political direct-mail piece ("Let's Get America Out of Dutch," by Beard and Christopher Cerf '63), comic strips and Foto Funnies (comics made from black-and-white photographs); brutal send-up ads (a floating VW Bug, headlined "If Ted Kennedy drove a Volkswagen, he'd be President today," which triggered an unsuccessful $11 million lawsuit from the automaker). It's the definitive compendium of the National Lampoon's output, at least for those who don't frequent the Library of Congress or Widener Library, which hold what may be the sole complete sets of the magazine in its salad days. (I conveyed such to Widener myself, as agent of Henry Beard.)
The magazine's timing was exquisite. With the Vietnam War, black power, feminism, the Nixon administration, marijuana and LSD, student rebellion, and the sexual revolution roiling the country, targets were plentiful. Meanwhile, a burgeoning audience of baby boomers--mostly males, to be sure--eagerly seized upon this wildly imaginative, stoned successor to the Mad magazine they had grown up on. Fortuitously, in 1970, Congress banned tobacco advertising on television and radio, driving cigarette ads into print media to produce a revenue gusher for NatLamp. (If one subject was off limits to the magazine'sridicule, it was lung cancer, although Bruce McCall's ad for "Egyptian Corks" cigarettes, parodying Camels, eventually broke even that taboo, with a chain-smoking surgeon atop the headlines: "A Lung Surgeon Needs Steady Nerves/No Wonder America's Hospitals Are Full of Egyptian Corks Smokers.")
The Harvardians, all Harvard Lampoon alumni, congregate at the front of Meyerowitz's chronology. They include John Weidman '68, now an award-winning Sesame Street and Broadway writer and librettist; Cerf, a power in children's television; and longtime New Yorker contributor George W.S. Trow '65, who died in 2006. Rob Hoffman exercised his genius primarily on the business side--it was he who structured the buyout deal that made the founders young millionaires in 1975, and also gave the Harvard Lampoon a royalty on NatLamp projects including, for example, the 1980s series of National Lampoon's Vacation movies starring Chevy Chase. Kenney's selections include an installment of "Mrs. Agnew's Diary," the gossipy, pitch-perfect send-up of backstage antics in the Nixon White House, and "The Undiscovered Notebook of Leonardo da Vinci," with sepia-toned drawings sketching prototypes of Hula-Hoops, whoopee cushions, Coca-Cola, and squirt guns ("Aqua Pistola.")
Beard, a man born to edit a magazine, worked superhuman hours for years on end; he was NatLamp's flywheel, an essential counterweight to the mercurial Kenney, who once simply vanished without a trace for a few weeks. Inexplicably, Beard's segment is dominated by "Law of the Jungle," 12 pages of convincing legalese that describe the purported legal code of fauna--for example: "One of the first recorded cases, Brontosaurus v. Tyrannosaurus Rex (7 Fossils 3446), a fairly routine waterhole case in which a dispute arose following the closing of a traditional easement by a volcanic eruption…." It's laden with funny conceits, but a dozen pages of text unrelieved by art is far too much of a good thing, particularly given Beard's varied oeuvre and the vivid layouts that fill the rest of the book . Similarly, six of the nine pages devoted to work of the great Bruce McCall, painter of marvelous travesties of scale ("Indoor golf! How our gardeners hated that game!"), are wasted on an unfunny take on travel via zeppelin, with lengthy, unfathomable captions in German.
But most of the selections are excellent, and the theme-issue covers (for years, every issue was a theme issue) instantly recall the magazine's glorious heresies: Che Guevara getting a pie in the face for the Is Nothing Sacred? issue; a pipe-smoking professor spanking a bare-bottomed coed with a slide rule for the Back to College issue; Gerald Ford mashing an ice-cream cone into his forehead for the Civics issue; a bandaged Vincent van Gogh holding a banana stuck into a detached ear for the Banana issue.
The creators of this panoply were indeed inspired, not least by each other. All were brilliant, many drunk and/or stoned, and several, alas, now indisputably dead. Beard is the sole surviving founder, and crucial writers like Trow, Gerry Sussman, and the black-comedy genius Michael O'Donoghue have passed away. Most of the creators went on to successful careers in the arts or media. Yet many of them might agree with Meyerowitz that the pages of the National Lampoon ran the best work they've ever done. Clearly, the author has never gotten over the experience, and this book is bound to ensure that you won't, either.
Craig A. Lambert '69, Ph.D. '78, is deputy editor of this magazine.
You might also like
Harvard researchers seek to empower individuals to steer their own careers.
How the Bezos Earth Fund hopes to seed economic transformation
A Harvard series explores South Korean cinema in the years following the Korean War. 
Most popular
Brant Berkstresser aims to ensure sound bodies for Harvard's student athletes.
Steven Choi, J.D. '04, works—and fights—at the vitriolic epicenter of immigration politics.
John Alexander follows the ups and downs of funk musician Rudy Love.
More to explore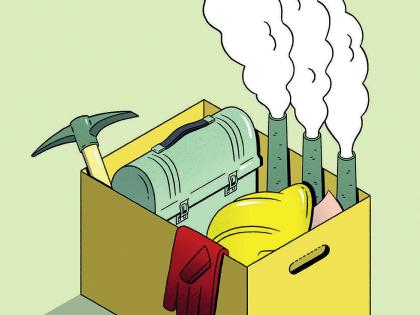 Expect massive job losses in industries associated with fossil fuels. The time to get ready is now.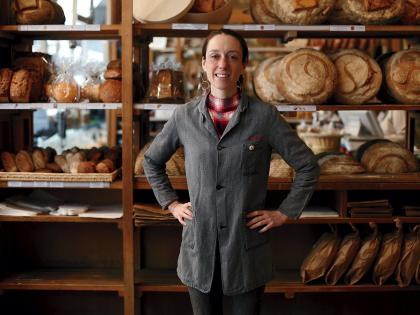 A third-generation French baker on legacy loaves and the "magic" of baking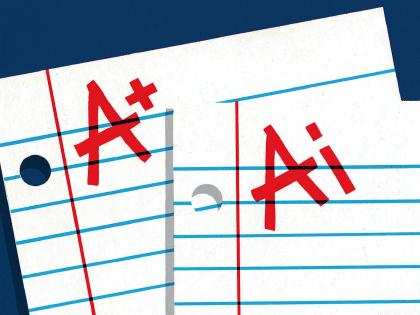 Generative AI can enhance teaching and learning but augurs a shift to oral forms of student assessment.