Fakery and Shakespeare
A con man, his son, and a fiction on two levels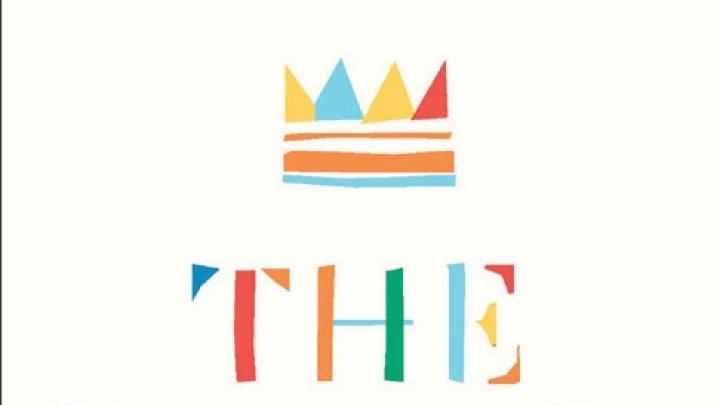 In some circles, the debate still rages about who Shakespeare really was: A mere actor? A pseudonymous earl? Rival playwright Christopher Marlowe? The novelist Arthur Phillips '90 is not typically listed among the contenders but, with The Tragedy of Arthur (Random House), he has briefly thrown his hat into the ring.
Structured, Pale Fire-like, as a lengthy introduction to a newly discovered Shakespeare play, the novel concludes with a full five-act play in impeccable iambic pentameter written by Phillips himself. Phillips presented the play to a handful of scholars and theater companies before letting them in on the joke—and managed to persuade a few of them of its authenticity along the way. (One company regretfully declined, its managers said, not because they didn't believe it was Shakespeare, but because their line-up was booked through 2013.)
Phillips won instant acclaim with his first novel Prague (2002), about expats adrift, ironically, in Budapest, the less glamorous of the two post-Iron Curtain capitals. The Tragedy of Arthur is no less funny and no less mischievous than his previous four novels, but takes up an especially rigorous line of questioning: Why are we so inclined to worship Shakespeare? Phillips seems to take the question personally. "I've read Shakespeare since I was a kid and I liked some of it, but I always felt that either I was missing something or he was missing something or that everybody who was telling me I was missing something was missing something," he explains. "I love a lot of it, but somehow that's not enough for a lot of people."
The Tragedy of Arthur plays an elaborate game with the reader. A narrator named Arthur Phillips, who bears an uncanny resemblance to the author—he has written novels called Prague and The Egyptologist and went to Harvard—is under contract to write an introduction to an unpublished Shakespeare play unearthed by his father, a con man whose unsuccessful track record has landed him in jail more often than not. Convinced that the play is his father's final con—a sophisticated forgery meant to make good on his life's goal of adding "to the world's store of wonder and magic, disorder, confusion, possibility"—Phillips uses the introduction to challenge the play's genuineness. Along the way, his introduction gradually morphs into a confessional memoir as he becomes increasingly "addicted to the pleasures of self-revelation."
Except that the life he recounts is only glancingly autobiographical. The real Phillips's father is distinctly not a con man. "Conservative, lawyer, bow-tied," says the son, succinctly. Phillips is happily married to a Pilates instructor named Jan, not divorced from a former Czech model named Jana. And he has definitely never seduced his twin sister's girlfriend; he doesn't have a twin.
In person, Phillips comes across as far more sympathetic than his self-pitying fictional alter ego. Slender, verging on gaunt, with icy blue eyes, he is at once soft-spoken and commandingly charming. Unlike many novelists, he doesn't seem loath to think of himself as an entertainer. "One of the rules I set for myself about 15 years ago was, 'Sit down every day and try to have fun or amuse yourself or entertain yourself or don't worry about anything other than holding your own attention, and if you can't do that, there's no point to this,'" he says. This pursuit of amusement accounts, perhaps, for the variety of Phillips's career track: before turning to fiction, he had stints as a child actor, a jazz musician, and five-time winner on Jeopardy. "Maybe it's the Jeopardy thing," he surmises. "I'm interested a little bit in a lot of things."
Like English royalty. "By the time I was in fifth grade I had memorized all the English monarchs from Egbert through Elizabeth II," he recalls. He studied medieval history at Harvard, hoping for a chance to wield this knowledge, but the program wasn't for him. "We never talked about any of the kings, we never got to talk about sword-fighting," he recalls. "All we talked about was climate change in the fourteenth century and what that did to the labor supply and how the potatoes…." He trails off. Luckily, with The Tragedy of Arthur, he's been able to put his knowledge of English kings to good use.
At a recent reading at the Harvard Book Store, he launched into a deadpan presentation of The Most Excellent and Tragical Historie of Arthur, King of Britain, the play at the end of the new novel. "The best place to start when dealing with a possible Shakespeare play is probably my childhood," he began, to laughter, and then refused to break character for the better part of an hour, insisting that his novel was every bit the true story it claims to be. He read from one of its comic high points, a scene in which Arthur absconds with Heidi, a fellow Shakespeare-skeptic from Germany. "Old King Hamlet's ghost just walked by! Also, wait, don't get yourself excited about this, though, because first let's talk about the Norwegian army for an hour first," he exclaimed excitedly in Heidi's Teutonic accent.
It's not that Phillips isn't a Shakespeare enthusiast—it would require years to imitate the Bard's verse so well—but he finds that the mythology surrounding the playwright obscures the more workaday realities of being a writer: Shakespeare was just a guy writing on deadline like everyone else. What if, 400 years from now, he suggests as an analogy, the only television writer known from our era was Sopranos creator David Chase?
You might also like
A Harvard series explores South Korean cinema in the years following the Korean War. 
A deflating ending fashions a three-way title tie.
A 70,000 square-foot theater and teaching center, plus housing for Harvard affiliates
Most popular
Dani Rodrik's views on trade, development, and democracy enter the mainstream.
Kamakura offers gem-like small plates in Boston.
Headlines from Harvard's history
More to explore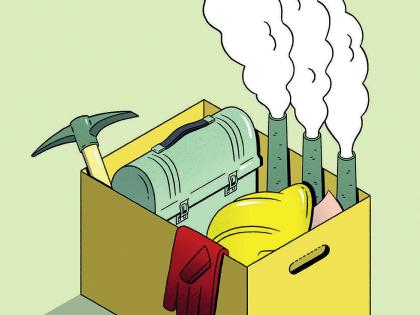 Expect massive job losses in industries associated with fossil fuels. The time to get ready is now.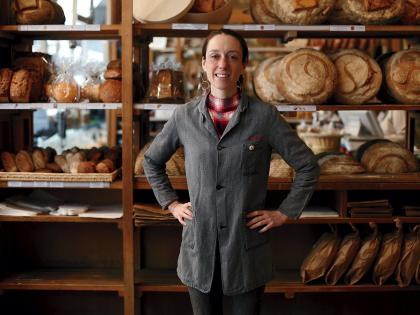 A third-generation French baker on legacy loaves and the "magic" of baking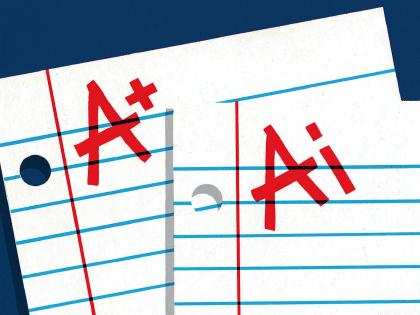 Generative AI can enhance teaching and learning but augurs a shift to oral forms of student assessment.