The Art of the Cookbook
"Doc" Willoughby talks grilling and writing.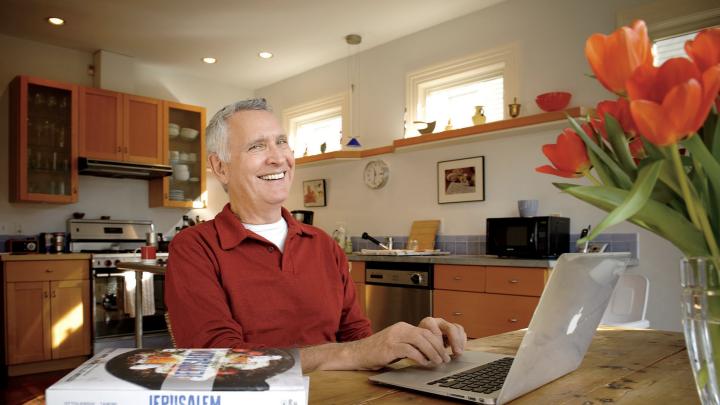 John "Doc" Willoughby '70 got an unconventional start as a cookbook author. First, he was feeling burned out at a legal-services job. Next, in the mid 1980s he met, became friends with, and started volunteering a few nights a week as a line cook and cold-station guy for Chris Schlesinger, former chef/owner of Cambridge's renowned East Coast Grill. Willoughby had no professional cooking experience and so, with the promise of a vacation if the East Coast Grill succeeded, he worked for a year for free. (One year later he enjoyed his all-expense-paid trip to Mexico.) In 1989, when a literary agent approached Schlesinger about doing a cookbook, he persuaded her to let the inexperienced Willoughby try writing the proposal—probably, Willoughby says, "because we share the same way of looking at food, he wanted it to be more informal than a regular cookbook, and it was just a nice thing to do."
The beginning authors were lucky to have the help of Schlesinger's kitchen staff, who tested recipes, and of noted cookbook editor Maria Guarnaschelli, who in the course of two long days, taught the novices how to turn their ragtag collection of recipes and text into a coherent, useful book. "Chris assumed that readers would know nearly as much about grilling as he did," Willoughby remembers, "since it's such a straightforward cooking method. Maria convinced us that people needed to know everything, from how to light the fire to how to tell when the fire was the right temperature to what kind of tools they should have if they wanted to become grillers."
The men also had to decide how much instruction to offer, and where. For example, does the ingredients list say "one lime" or "two tablespoons of lime juice"? "We said both," Willoughby recalls: 'two tablespoons of lime juice from one lime,' so you knew how much you needed to buy at the grocery store." Is it "one tomato, charred, peeled, seeded, and chopped" or simply "one tomato," with instructions for what to do with it in the recipe itself? As long as they addressed all these questions, they learned, these choices were mostly up to them.
That book, The Thrill of the Grill (1990), has sold well over 100,000 copies; eight books later, Willoughby believes Thrill is still the team's top seller. "I think the level of detail and specificity" Guarnaschelli insisted on, he says, "was part of what helped the book expand its audience beyond people who were already dedicated grillers."
Willoughby, whose career now embraces nearly 23 years as a food writer, doesn't restrict himself to cookbooks. Before Thrill came out, Guarnaschelli advised the former English concentrator to write magazine articles to increase his name recognition. His very first piece, on barbecue, for Cook's Illustrated, impressed the magazine's founder and publisher, Christopher Kimball, enough to prompt the offer of a writing job—and Willoughby finally quit his day job with legal services.
Since then he's been the executive editor of the late Gourmet magazine and a columnist for the Dining section of The New York Times, where he remains a regular contributor. He's now the executive editor of magazines at America's Test Kitchen, another Kimball enterprise, based in Brookline, Massachusetts. It's mostly in his "spare time" that he's written, ghostwritten, co-written, developed, tested, and/or edited 17 cookbooks, including the nine he's done with Schlesinger, which include Salsas, Sambals, Chutneys, and Chowchows (1993), Big Flavors of the Hot Sun: Recipes and Techniques from the Spice Zone (1994), License to Grill (1997) and Let the Flames Begin: Tips, Techniques, and Recipes for Real Live Fire Cooking (2002). The pair are currently working on a tenth book, still untitled, which they jokingly refer to as "Shut Up and Grill It," a nod to how complicated food has become since they started their collaboration.
To them, food isn't complicated. It's a good time. "In fact," Willoughby comments, "one of the main reasons we have kept doing cookbooks together over the years is that it gives us an excuse to hang out, drinking beer and cooking, and it's also a good reason to travel."
Those travels, mostly to hot-weather regions of the world, inspire them. Once they have an idea for a new book, Schlesinger (mostly) writes the recipes, drawing on a combination of his exposure to international food cultures, decades of professional experience, and lifelong love of food. (Willoughby says his friend has a particular talent for coming up with precisely the right amounts of ingredients—this much balsamic, that much oil—without measuring, and "He's almost always right.") Schlesinger then tests all his recipes himself, while Willoughby makes many of those that seem trickiest. They also hire a recipe tester "just to be safe." Testers have usually worked at restaurants or food magazines, but sometimes are simply people Schlesinger has met who express an interest in the job. The latter "might be the best," Willoughby admits, because they more closely replicate the experience of the home cook.
Mostly, their books have been all about live fire. Why have they focused mainly on grilling? Because, says Willoughby, "it's more fun." He and Schlesinger have written a few non-grilling books; the best known is How to Cook Meat. "For that one," Willoughby says, "I went down to University of Texas and took a three-day class in how to butcher a cow, in which we divided up into teams, chose a cow, watched it slaughtered, then butchered it. Nothing like first-hand experience." 
You might also like
Genetic analysis reveals a culture enriched from both sides of the Danube.
Harvard researchers illuminate a longstanding epidemiological connection. 
Harvard's Faculty of Arts and Sciences broaches two tough topics.
Most popular
Brief life of an entrepreneurial archaeologist: 1866-1945
Understanding the impact of partisan gerrymandering: who is doing it, and why, and what might be done to stop it
Brief life of a leader of the Greek Enlightenment: 1748-1833
More to explore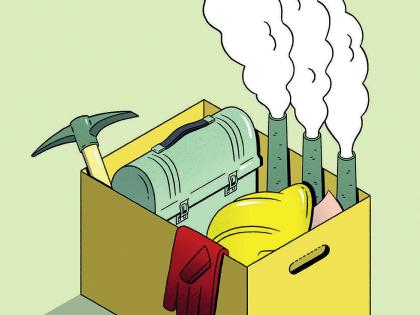 Expect massive job losses in industries associated with fossil fuels. The time to get ready is now.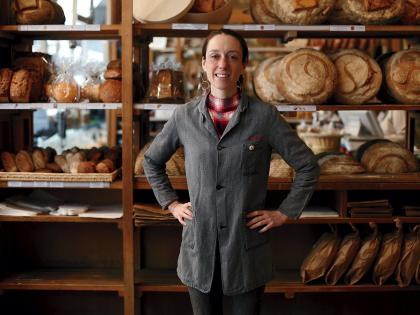 A third-generation French baker on legacy loaves and the "magic" of baking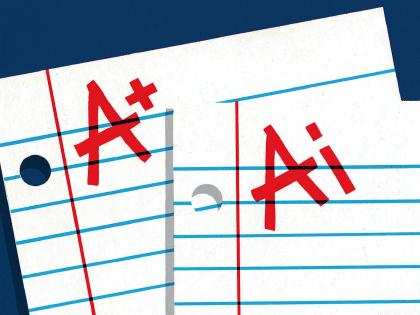 Generative AI can enhance teaching and learning but augurs a shift to oral forms of student assessment.