Explorations and Curiosities | Curiosities
Not Made for Walkin'
Courtesy of Walter Steiger, Photograph by Jay Zuckerhorn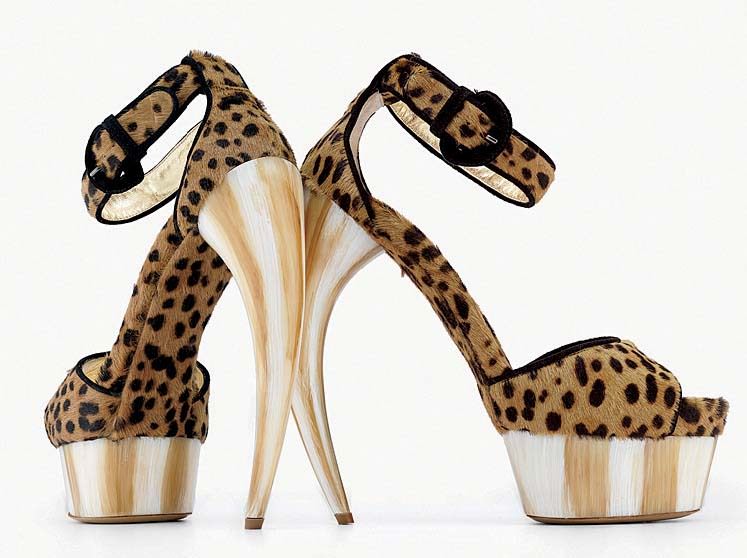 Courtesy of Walter Steiger, Photograph by Jay Zuckerhorn
2014 Bata Shoe Museum, Toronto, Canada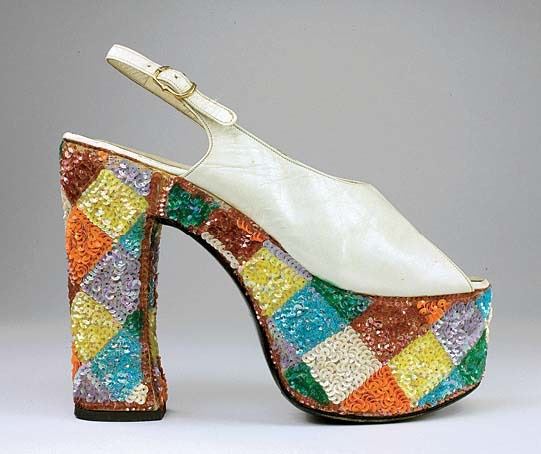 2014 Bata Shoe Museum, Toronto, Canada
Philadelphia Museum of Art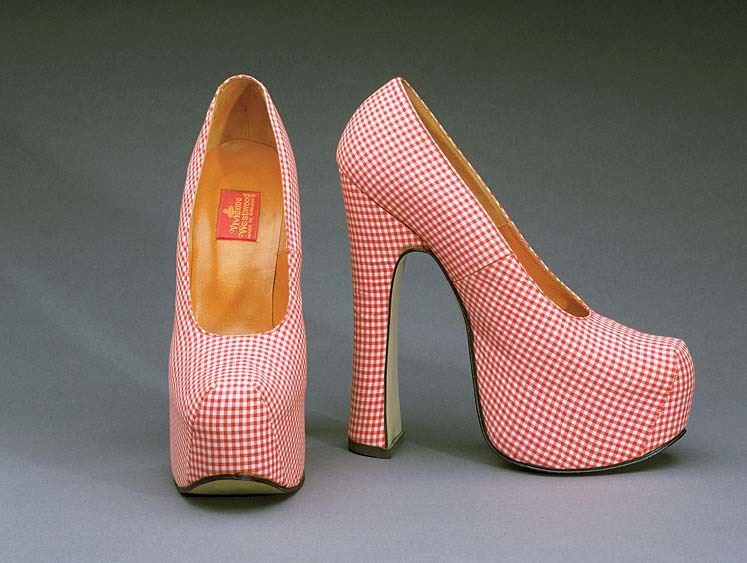 Philadelphia Museum of Art
Less a fête for the feet than a feast for the eyes, much of the haute couture footwear on display in Killer Heels: The Art of the High-Heeled Shoe at the Currier Museum is "barely wearable," admits curator Samantha Cataldo. "Any woman who has put her foot in a non-sensible shoe knows they are not comfortable." Instead, the 150 shoes range from eighteenth-century European embroidered precursors of the "pump" to Dutch designer Iris van Herpen's mounds of tangled black strands, which resemble the roots in a mangrove swap, and were produced by a 3-D printer. All are presented as design objects akin to titled sculpture, and as "layered cultural symbols in narratives of attraction, transformation, empowerment, and play," per exhibit notes from the original show organized by Lisa Small at the Brooklyn Museum last year.
Take Walter Steiger's fetishistic "Unicorn Tayss." Leopard-print vamps and ankle straps top six-inch curved stiletto heels, à la golden horns. Rem D. Koolhaas's "Eamz" capture the industrial chic of mid-century designers Charles and Ray Eames: fire-engine red flats that appear hoisted by a metallic lever at the heel. Nicholas Kirkwood's suede "Pumps," encrusted with Swarovski crystals in a floral pattern, lack any utility.
Some 50 examples on display are historic, such as satin-weave-embroidered silk Manchu-era platforms, Chinese shoes for bound feet, and traditional wooden Japanese geta from the 1800s. They point to the Eastern origins of high heels. (Shoes have always walked the line "between form and function," Cataldo says.) Stilted bath sandals in the Ottoman Empire kept feet dry, and heeled equestrian Persian footwear kept riders firmly in stirrups, but both soon evolved as fashion styles that represented physical status, beauty, and even worldly power.
Fast-forward to the twentieth century and Roger Vivier and Salvatore Ferragamo, the designers most often credited with "inventing" the stiletto heel. To create the blade they adapted extruded steel, Cataldo explains, a material also on the rise in transforming the world of architecture and the urban built landscape, largely in the form of skyscrapers. "That shoe was really when the high heel became a sex symbol," she adds. Wearing them "changes our whole posture…pushing certain parts of the body out and other parts in." However glamorous "killer heels" can be, they do have a polarizing effect. "For some people, putting heels on makes them feel taller and more confident and offers a sense of authority," Cataldo notes. "For others, they symbolize objectification and constricting standards of beauty. Sometimes, too, people just find them erotic."