Research
Bacteria That Fight Malaria
6.13.16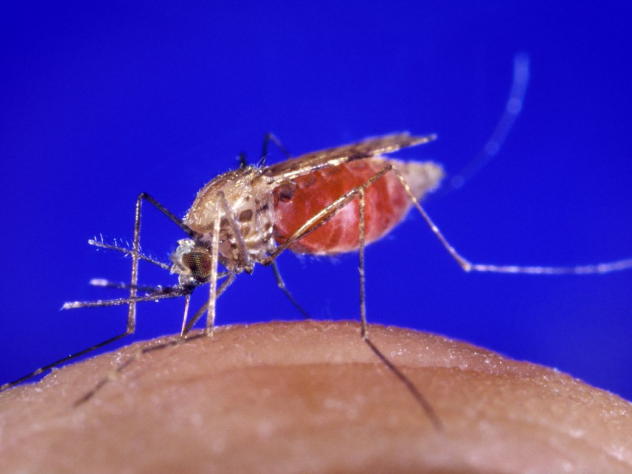 Photograph courtesy of the Centers for Disease Control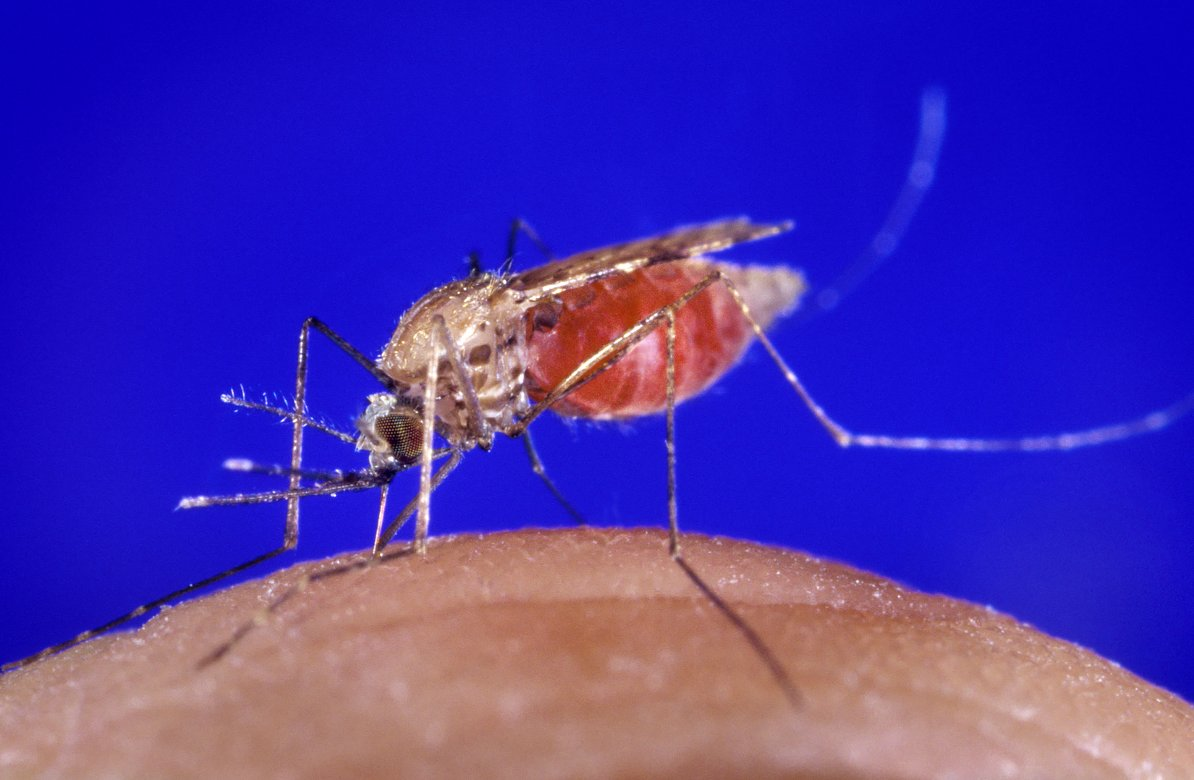 Photograph courtesy of the Centers for Disease Control
Harvard scientists have made a discovery that could lead the way to a new strategy for preventing malaria. Researchers led by Flaminia Catteruccia, associate professor of immunology and infectious diseases at the Harvard T.H. Chan School of Public Health, have found that a type of bacteria, Wolbachia, naturally infect mosquitoes in West Africa and prevent them from transmitting malaria, they reported last month in Nature Communications.
Malaria is transmitted only by Anopheles mosquitoes, and Catteruccia's team was the first, in 2014, to discover mosquitoes of the genus Anopheles in the wild that were infected with Wolbachia. For this study, they returned to the village in Burkina Faso where they first found the infected population, in order to study whether the infection could really prevent the mosquitoes from carrying the Plasmodium parasites that cause malaria. (Previous studies had shown only that Wolbachia prevented malaria under lab conditions, using strains of the bacteria collected from other insect species.) 
The result was striking: of the 221 mosquitoes Catteruccia's team collected, only one was infected with both Wolbachia and Plasmodium. "These data," Catteruccia said, "suggest that in this village, Wolbachia is having a negative effect on malaria transmission, so it is already acting as a sort of anti-malarial agent." But she cautioned that 221 mosquitoes from one village is a small sample; the work will have to be expanded in order to determine with certainty whether Wolbachia is really effective at preventing mosquitoes from acquiring the malaria parasite.
Some strains of the Wolbachia bacterium are able to spread rapidly through Anopheles populations by hijacking the mosquito host's reproductive system. Unfortunately, Catteruccia and her team found that the Wolbachia bacteria in the mosquito population they observed did not have that ability. She hopes that further study in the lab can help scientists overcome this problem: "We're also adapting this bacterium to lab mosquito populations," she said, "so that we can study...and also possibly modify the behavior of this bacterium and make it spread more rapidly...."
If that effort is successful, Catteruccia said scientists could, in the future, deliberately release Wolbachia-infected mosquitoes into the wild to reduce the occurrence of malaria in humans. "Particularly in areas where there are a lot of drug-resistant parasites," she added, "having some help from mosquitoes by freeing the mosquito from parasites could be a very powerful strategy." Wolbachia has already been used as part of efforts to fight dengue, and promising new research suggests it could also be effective in reducing transmission of the Zika virus.
Using Wolbachia to fight malaria might have advantages over another method Catteruccia has studied: gene editing, as reported in this Harvard Magazine cover story. It might be easier to facilitate the spread of Wolbachia bacteria among mosquito populations than to engineer the spread of genetic modifications that prevent malaria transmission. And, if the remarkably high percentage of efficacy observed in Burkina Faso by her team ultimately proves repeatable, the Wolbachia method might also simply be a more efficient means of control. Finally, she suggested, public opposition to gene editing on ethical grounds could steer attention toward Wolbachia. "We're not manipulating the natural populations," Catteruccia said. "In terms of public acceptance, this could be a more environmentally friendly way to proceed with malaria control."