Tastes and Tables
Animal-Free Dining
Vegetarian options sprout up throughout Greater Boston.
Photograph courtesy of Walnut Grille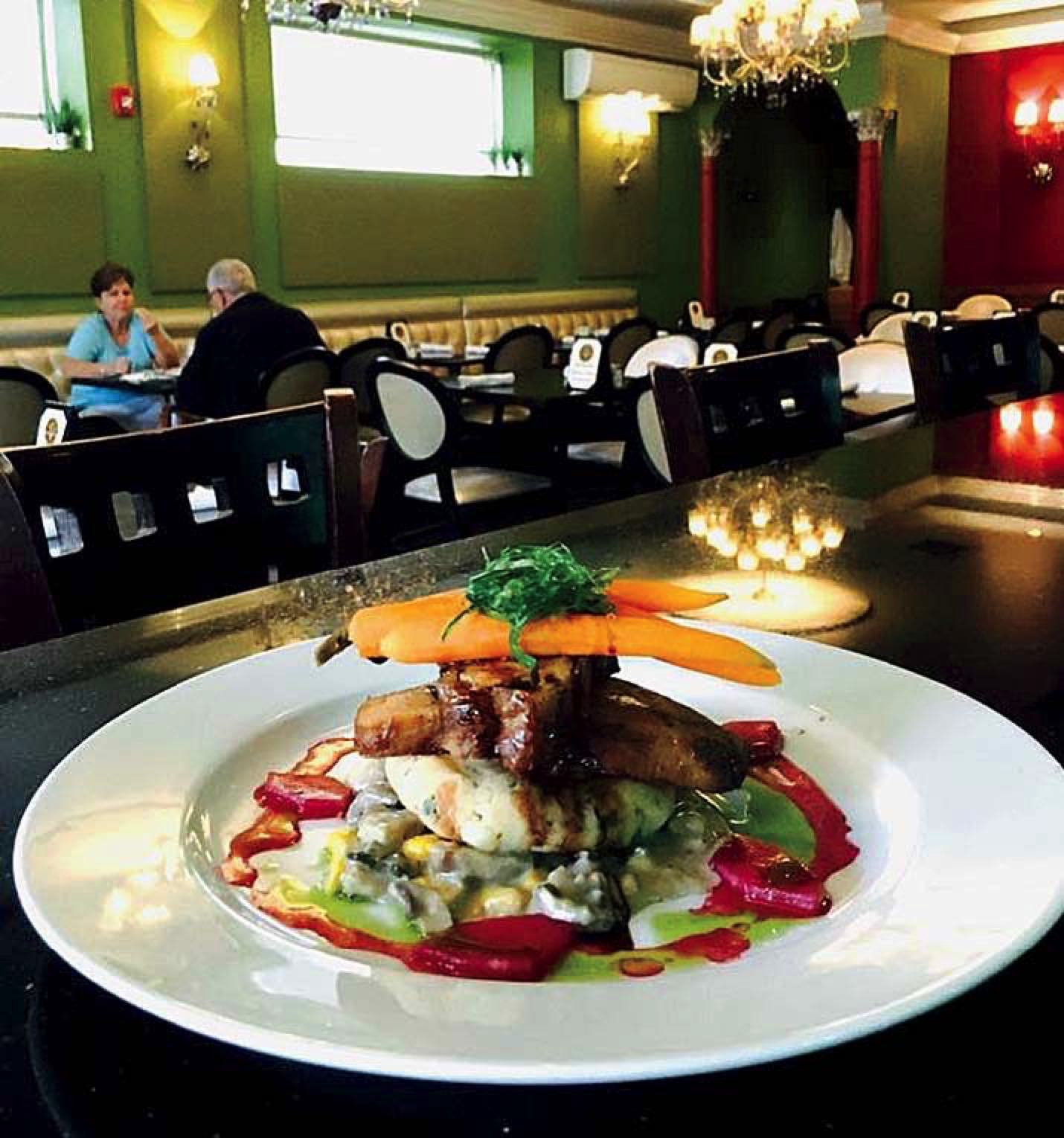 Photograph courtesy of Walnut Grille
Photograph courtesy of Veggie Galaxy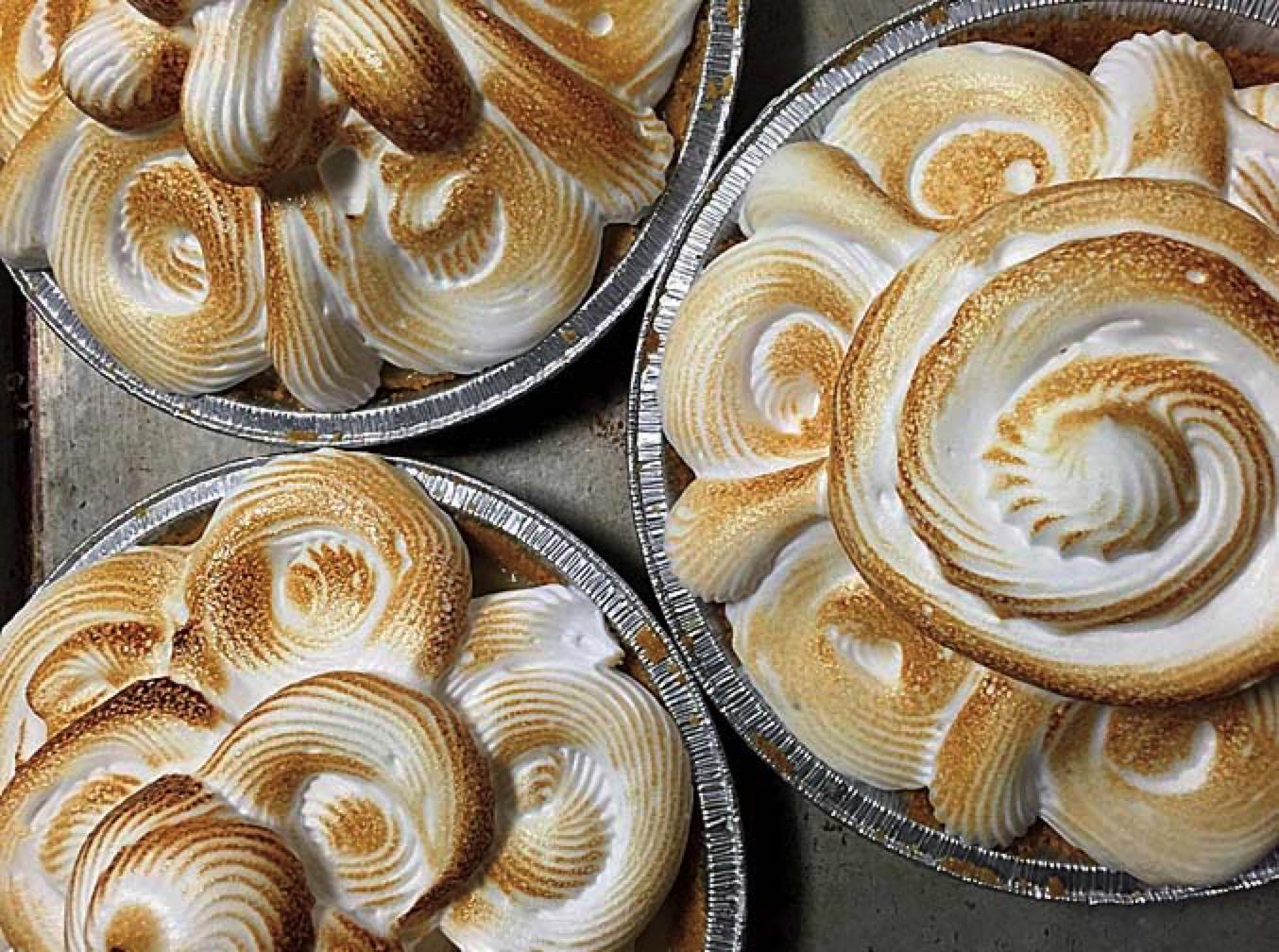 Photograph courtesy of Veggie Galaxy
Photograph courtesy of Red Lentil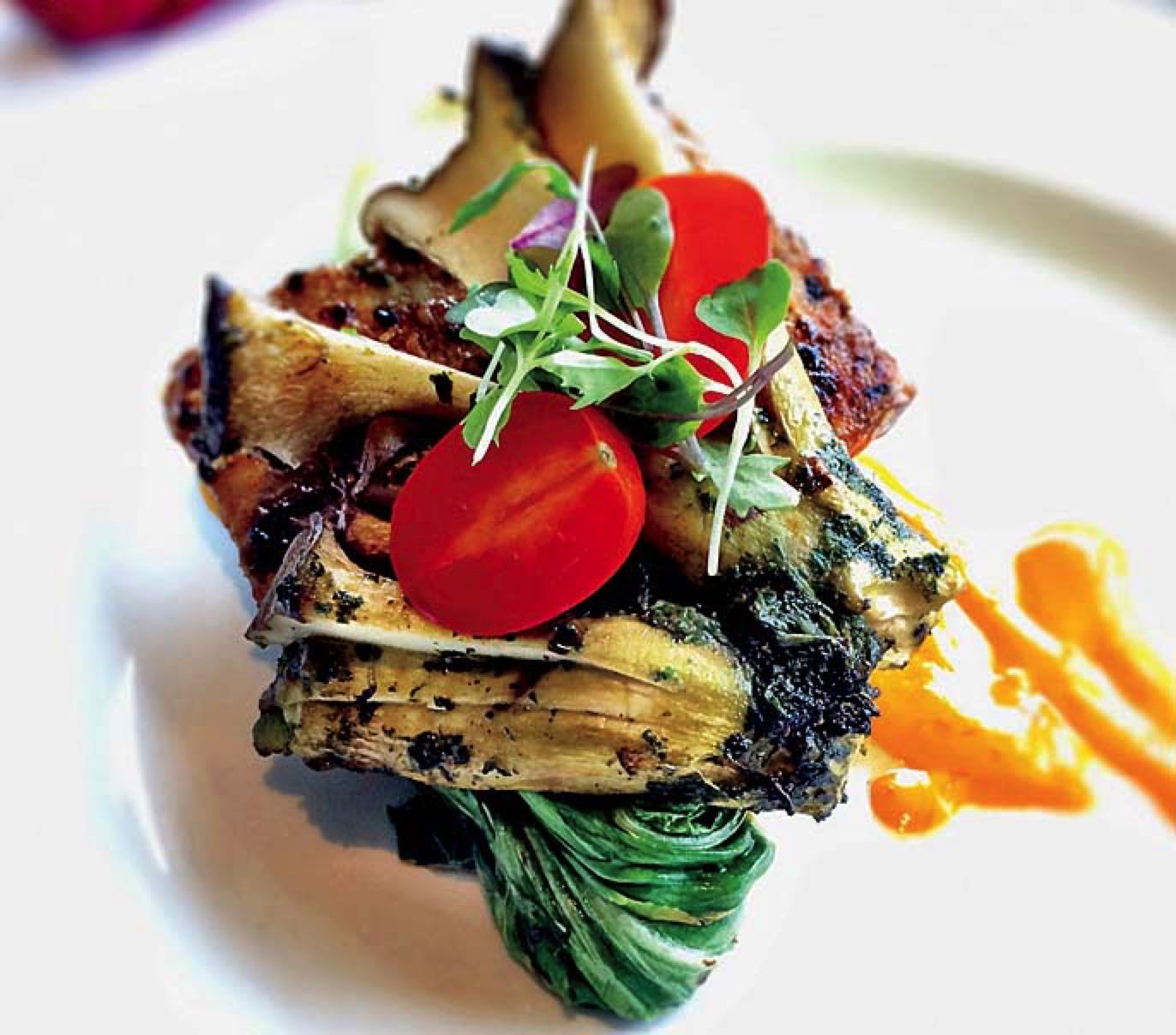 Photograph courtesy of Red Lentil
On a recent Saturday night, the Walnut Grille, in Newton Highlands, was buzzing. A young couple tucked into a dish of finger-lickin' chipotle soy fingers. Nearby, old friends shared a slice of carrot cake made with coconut and olive oil. "We love it here," one said. "I'm vegan, and it's the only place I can go and not worry." Fit praise for Walnut Grille, where juicy "burgers," Thai tofu curries, and "polenta Napoleon" top the all-vegetarian/vegan gourmet menu. But as a blanket statement, it's increasingly untrue.
Plant-based food venues have proliferated across Greater Boston within the last decade, notes vegan David J. Havelick, A.L.M. '14, a manager at Harvard's Office for Sustainability, where he's working with faculty members to develop more healthful food standards for the University. "More all-vegetarian restaurants opened in 2016 in Boston than ever before, by far, and are thriving," he adds, "and more are on the horizon." Choices range from casual spots with counter service, like Life Alive (Cambridge) and Whole Heart Provisions (Boston), to sit-down restaurants that serve alcohol, like Walnut Grille, Veggie Galaxy (Cambridge), and True Bistro (Somerville). Havelick also favors Boston's raw-foods and juice bars Cocobeet and Pressed, and FoMu, for its "amazing vegan ice cream."
The Boston Vegetarian Society, where Havelick is a board member, began with potlucks in a church basement in the 1980s and has seen a steady rise in membership and attendance at its events, including the annual Boston Veg Food Festival (October 21 and 22). "Our biggest problem," society president Evelyn Kimber says, "is finding a space to hold all of the people who want to come." Thus, two Thanksgiving gatherings were held at Red Lentil, in Watertown, last November, instead of the usual one.
About 5.4 percent of adults in the Northeast are strict vegetarians, according to a 2016 national Harris Poll commissioned by the Vegetarian Resource Group, but Havelick points to the untold numbers of part-time vegetarians ("like my parents") or those who identify as "flexitarians, pescatarians, 'vegan before 6 p.m.,' et cetera," who eat mostly plants and view vegetarian options as "attractive and crave-able in a way that is new." Millennials, he adds, are particularly prone to explore, and stick with, meatless diets.
These groups, he contends, are responding to health-education efforts and media reports about "the benefits of vegetarian living and, conversely, the harmfulness of the animal-agriculture industry…a leading cause of the most serious environmental problems of our time" (see "Eating for the Environment," page 14). For more information, he suggests, anyone can attend the Ivy League Vegan Conference, this year held at Harvard on March 24-26.
On a personal note, Havelick adds, "If it's possible for me to live a healthy life without harming animals, that's the life I want." Now, the plant-based food industry—and mainstream restaurants—are making it much easier for anyone to live that way, too.
Besides Walnut Grille, here are other recommended vegetarian/vegan restaurants: 
Grasshopper (www.grasshoppervegan.com). For years, this old-style Asian-fusion restaurant in Allston was the only vegetarian game in town. It offers "meaty" seitan and tofu dishes, along with the lighter vermicelli noodles with a side of spring rolls ($9.50). 
Masao's Kitchen (www.masaoskitchen.com). The self-serve buffet of fresh vegan fare (about $10 per pound) is prepared without chemicals or processed sugar. Take meals to go, or eat within the relatively spare, but friendly, atmosphere on Moody Street in Waltham. 
Red Lentil (www.theredlentil.com). The diverse menu, and crowd, fit right in among Watertown's clutch of pizzerias, Armenian markets, and the ever-popular Deluxe Town Diner (also a source of delicious, plant-based dishes). Try the macrobiotic bowl ($13.99), "Gobi Manchurian" spiced fried cauliflower ($9.50), or Jamaica jerk tempeh, with braised yams and vinegary coleslaw ($14.99).
True Bistro (www.truebistroboston.com). Near Somerville's Davis Square, True Bistro serves refined vegan fare in an elegant, yet not fancy or overpriced, setting. A recent menu offered a wilted spinach salad with smoked tofu, black vinegar, and goji berries ($9), roasted cauliflower croquette and aged cashew cheese ($10), and seitan satay ($18).
Veggie Galaxy (www.veggiegalaxy.com). The Central Square retro diner serves meatless comfort food—"corned-beef" seitan Reuben sandwiches ($10.95), shepherd's pies made wth quinoa ($13.95)—and stupendous desserts. Try the vegan "Mile-High" lemon meringue pie ($5.25) or the pudding parfait with coconut whipped cream ($5.75). 
 Zhu (www.zhuvegan.com). An inviting, casual stop for pan-Asian vegan food in Arlington. Especially tasty are the scallion pancakes topped with house-made mango salsa ($6), kung pao eggplant with tofu ($14), and stir-fry vegetables and green-tea flavored soba noodles ($10). 
Farther afield, try Greenleaf Vegetarian and Vegan Restaurant, in Framingham, and Jamaican fare at Belmont Vegetarian Restaurant, in Worcester. In both cases, modest storefronts belie the creative cuisine prepared within.