Montage
"Practicing My Purpose"
Songwriter Dan Wilson recovers his catalog.
Photograph by Devin Pedde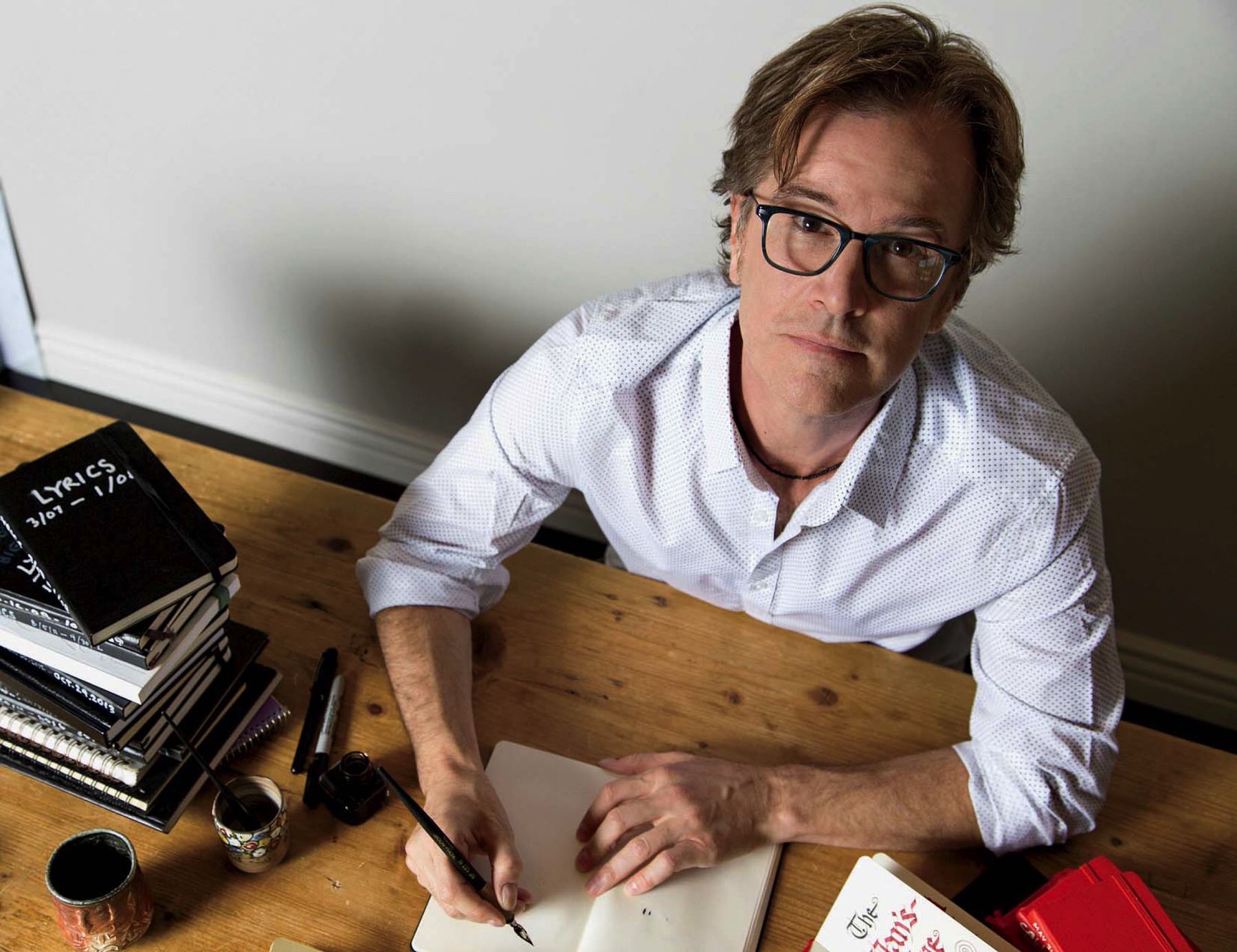 Photograph by Devin Pedde
Photograph courtesy of Dan Wilson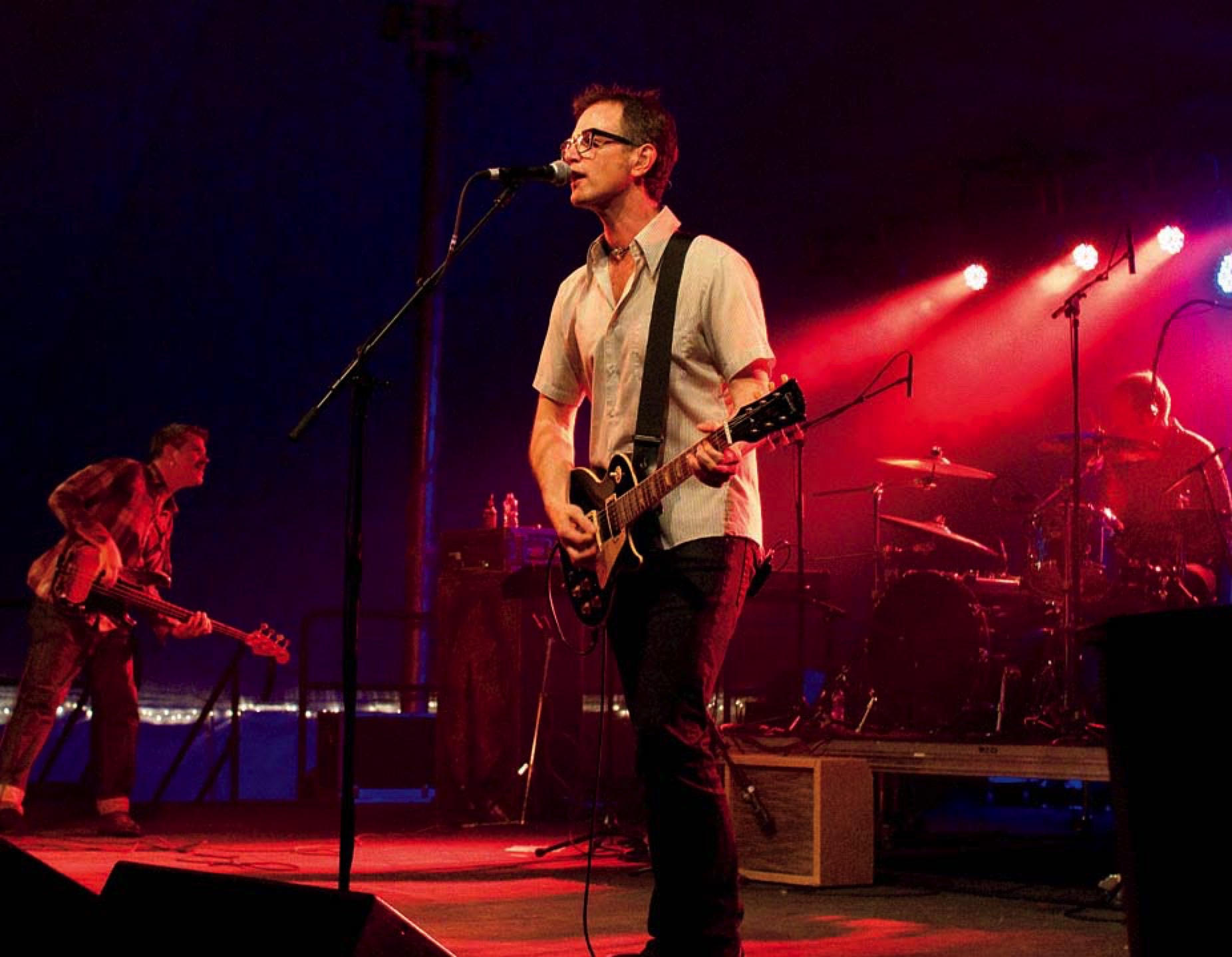 Photograph courtesy of Dan Wilson
The best pop songs seem to materialize on the radio by magic: perfect crystals of feeling without seams or joints or fingerprints. For Dan Wilson '83, however, the songwriting process is not a mystical pursuit but a practice, requiring at least as much patience and perseverance as inspiration. In the last two decades Wilson has written for or with many of the biggest names in pop, including Halsey, John Legend, Weezer, and Carole King* (with whom he worked well, Wilson says, because "she was really good at making me less nervous"). His talents have won him two Grammys (Album of the Year for his work on Adele's album 21, and Song of the Year for the Dixie Chicks' impenitent comeback single, "Not Ready to Make Nice") and two additional nominations.
A musician from an early age, as a teenager he played guitar and sang in several Minneapolis groups before taking his talents to Boston-area nightclubs and concert halls, often alongside his younger brother, Matt Wilson '85. In fact, Wilson says he spent so much of his time performing that, "When I went to my reunions later, people asked me, 'You're an interesting person, you've done interesting things—why did no one ever meet you in college?' And the answer is that I was working all the time."
After graduating, he returned to Minneapolis and once again joined Matt in the quirky alt-pop act Trip Shakespeare. The band recorded four albums before breaking up, leaving Wilson and bassist John Munson to form the more rock-oriented band Semisonic. Where Trip Shakespeare's aesthetic sensibilities skewed toward surreal imagery and elaborate arrangements, Wilson's writing for Semisonictended toward serious and straightforward treatments of customary pop subjects: love, loss, and the travails of the aspiring artist in the jaws of the music industry. Semisonic became best known for their barfly hit "Closing Time," which was nominated for a Grammy for Best Rock Song in 1999 and has remained a staple of jukeboxes and radio stations since.
Since the group's last studio album (2001's All About Chemistry), Wilson himself has largely stayed out of the spotlight, exchanging the jam-packed schedule of a touring band for a more stable career in the recording studios and rehearsal rooms of Los Angeles. In person, it's easy to see why he's become so sought-after: he radiates a sincerity that makes him seem immediately trustworthy, someone in whom you could imagine confiding a secret or from whom you might seek advice. In conversation he is friendly and easygoing, quick to laugh, but also an acute listener—he identifies the strains of Pure Prairie League's "Amy" over the din of the crowded bar. For Wilson, who mentions sulk-pop princeling The Weeknd in the same breath as philosopher Karl Popper, songwriters share with philosophers and scientists the basic task of trying to understand and describe the world. His compositions reflect a profound faith in music's ability to communicate that understanding.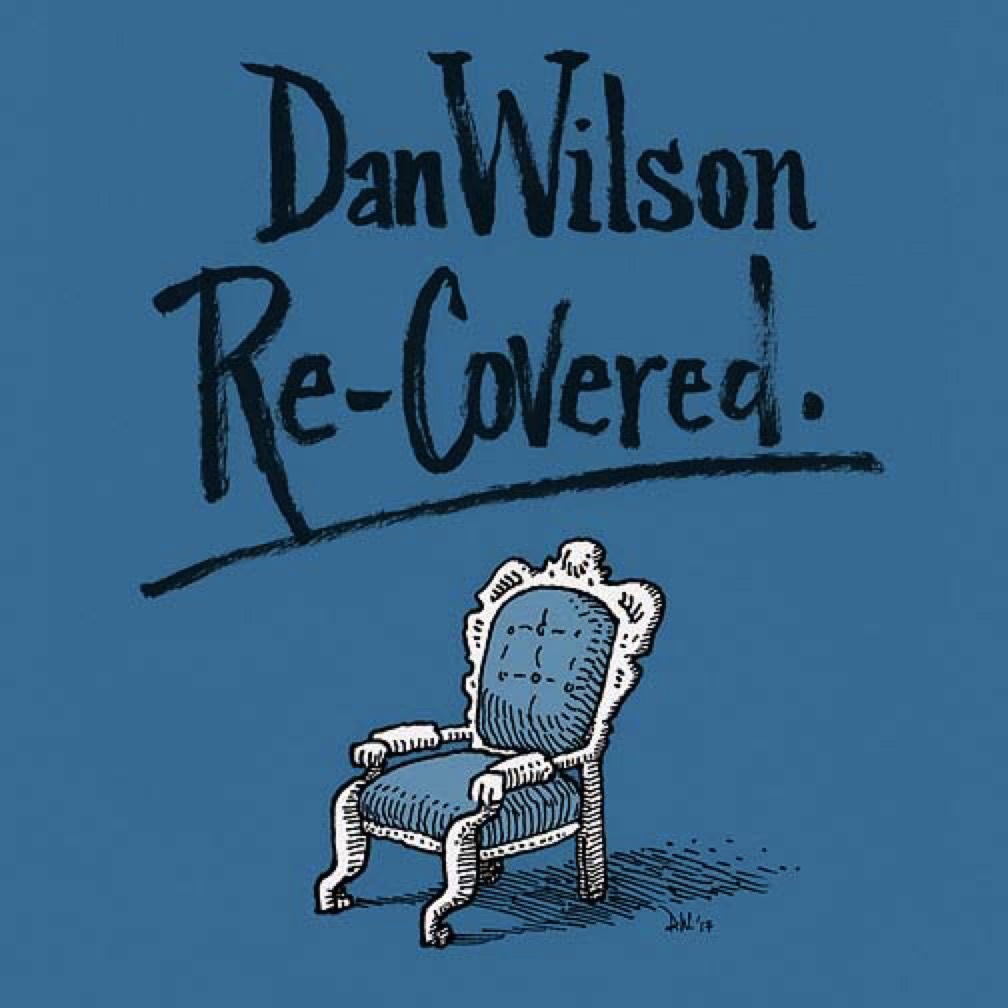 This faith is on prominent display on Wilson's new record, Re-Covered, in which he re-imagines some of the pop hits he helped shepherd into existence. He assembled a band of trusted friends and collaborators who rehearsed for several days before walking into the studio, where they opted to record each song live, performing as an entire group, rather than tracking individual instruments and then layering them with overdubs and complicated effects. This approach is evident in the band's easy chemistry: these are familiar, welcome recordings of simple, well-written songs. Wilson's uncluttered arrangements complement both his intuitive grasp of melody and the earnestness and clarity of his vocal delivery. Where the chart-topping studio versions of these songs sound carefully calibrated, processed, and polished (often quite pleasantly so), Wilson's versions sound more suited to a house party or a crowded bar than a stadium.
Indeed, Re-Covered often feels so lived-in it's easy to forget that these songs are "covers." Wilson's folk and country influences imbue "Not Ready to Make Nice" with a gentle sadness that avoids saccharine nostalgia; his version of Adele's "Someone Like You" pairs able guitar work with a lush string arrangement by the Kronos Quartet and shows off his impressive vocal range. But Re-Covered is not all mournful blues. Its distortion-laden versions of "Home" (written with Dierks Bentley) and "Landing" (a collaboration with his brother) draw from the driving, exuberant energies of hometown punk acts like Hüsker Dü and The Replacements. And Taylor Swift's "Treacherous" is sped up and stripped of its epic chorus, transformed from whispery country-pop into elegant, angular alt-rock.
For many listeners, however, the standout track will be the quietly urgent piano version of "Closing Time" that closes the album. "I still love that song," he says, and it's easy to see why. Perfect pop songs—like the Jackson 5's "I Want You Back," or Katy Perry's "Firework"—braid together the familiar with the novel. The genius of "Closing Time" is to stack that contradiction on top of the bittersweet melancholy of endings. As the lyrics put it: "Every new beginning comes from some other beginning's end."
Talking about the process of re-working songs from his repertoire, Wilson compares songs to jewels: different arrangements accentuate or dull certain characteristics, but the gem itself remains unchanged, a kernel of insight whose essential structure is durable and timeless. Re-Covered plays like a statement of this philosophy rather than just a compilation of recognizable singles. Indeed, it opens with what could well be considered a statement of method—some of Wilson's most memorable lines, from his collaboration with Gabe Dixon, "All Will Be Well": "The new day dawns, / And I am practicing my purpose once again."
* This story was edited on August 15, 2017, to reflect that Wilson worked with Carole King, not Joni Mitchell.