John Harvard's Journal
Changes at the Top
It's the changing of the University guard, as President Drew Faust steps down and Lawrence S. Bacow moves from the Corporation to Massachusetts Hall. That created a vacancy on the senior governing board. But in fact there was a second: Joseph J. O'Donnell '67, M.B.A. '71—like Bacow, a member elected in 2011 in the first cohort of new fellows as the Corporation expanded from seven members to its current 13—also concluded his service. Accordingly, the University announced on May 23 that two new Corporation members have been elected as of July 1: Penny S. Pritzker '81 and Carolyn A. "Biddy" Martin. The annual transition in the Board of Overseers' leadership will take effect at the same time.
Pritzker—former U.S. Secretary of Commerce and a past Overseer—has long been involved with her alma mater, but took a slight diversion from one of her intended engagements, as a leader of The Harvard Campaign, when President Barack Obama appointed her to a cabinet post. Now, she returns as a member of the Corporation. "It's an incredible honor and privilege to be returning to Harvard in this important role," she said in a statement in the University news announcement. "I am deeply grateful to this university community for its transformative impact on my life and career, helping to shape not only my learning but also my values and commitment to others. Harvard's faculty, students and staff are dedicated to academic rigor, world-class research, and making positive contributions to people across America and throughout the globe."
A leading member of a leading Chicago family, Pritzker has founded and led diverse businesses in real estate, hospitality, financial services, and other industries. She is founder and chair of PSP Partners, a global private investment firm. She has chaired the board of the Museum of Contemporary Art Chicago, and has been a trustee of Stanford, where she earned her J.D. and M.B.A. At Harvard, in addition to her 2002 election as an Overseer, Pritzker was a founding member of the Corporation's committee on facilities and capital planning; given her real-estate experience, it was natural for her to be an adviser on Allston planning. She has served on visiting committees for the Harvard Art Museums, the College, the Graduate School of Design, and the Graduate School of Education. Pritzker and her husband, Dr. Bryan Traubert, have supported work on childhood obesity at the public-health school. The redesign of Cabot Science Library and its common spaces, now named Pritzker Commons, reflect her campaign support. In many respects, she seems to bring to her new role many of the strengths and experiences that O'Donnell offered to the Corporation, plus, of course, her own interests and insights.
At a moment when president-elect Bacow has expressed deep concern about rising antipathy toward higher education, Martin, a multitalented educator, brings relevant experience across the sector to her Corporation service. A first-generation student from a Virginia family, she earned her bachelor's degree from the College of William & Mary, a master's degree from Middlebury College's program at the Johannes Gutenberg Universität in Mainz, Germany, and a Ph.D. in German literature from UW-Madison. Martin served on Cornell's faculty for more than 20 years as a distinguished scholar of German studies and women's studies. As provost from 2000 to 2008, she oversaw the development of a new life-sciences building, elevated the stature of humanities research and education, implemented a major financial-aid initiative that replaced need-based loans with grants, and developed the university's priorities for a major capital campaign.
Martin was chancellor of her doctoral alma mater from 2008 to 2011—and thus knows, at first hand, what cuts in state higher-education budgets since the Great Recession have meant to flagship public universities. In 2011, she took the helm at Amherst, one of the nation's premier liberal-arts institutions, where she has furthered that college's leadership in ensuring access for low-income students. Martin, who has championed diversity, inclusion, and free expression, is one of the few openly gay higher-education leaders in the country.
"I am honored to be asked to serve on the Harvard Corporation," she said in the news announcement. "The values that guide Harvard and the example it sets matter, not only to Harvard and its future, but also to the future of American higher education more broadly. I look forward to working with President Bacow and the members of the Corporation to help steward this remarkable institution and promote its mission in the world."
In the sense that Martin succeeds Bacow (who of course remains on the Corporation as president), the board retains in active service a strong complement of higher-education leaders.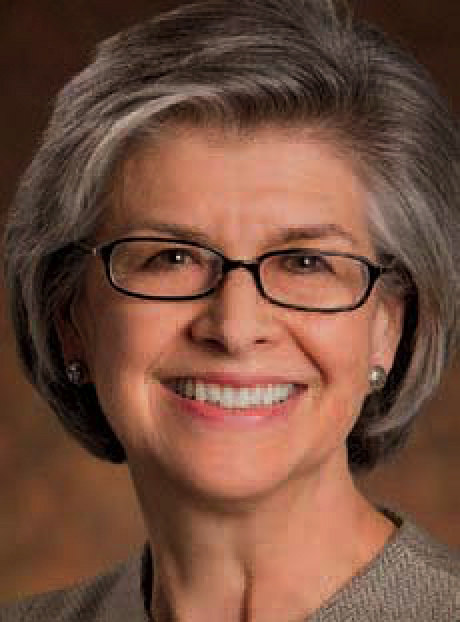 Photograph by Harold Shapiro
Newly elected Overseers' president Susan L. Carney '73, J.D. '77, has been a judge on the U.S. Court of Appeals for the Second Circuit since 2011. Previously, she served as deputy general counsel at Yale, where she was involved in a broad range of university issues; and as associate general counsel of the Peace Corps. She has chaired the Overseers' standing committee on humanities and arts, and served on its executive and nominating committees, among others. Carney also served on various visiting committees, including those for the Medical School and School of Dental Medicine. One element of continuity in the transition: Carney served on the search committee that resulted in the election of Bacow as twenty-ninth president. (Her husband, journalist Lincoln Caplan '72, J.D. '76, is a frequent contributor to and contributing editor of Harvard Magazine.)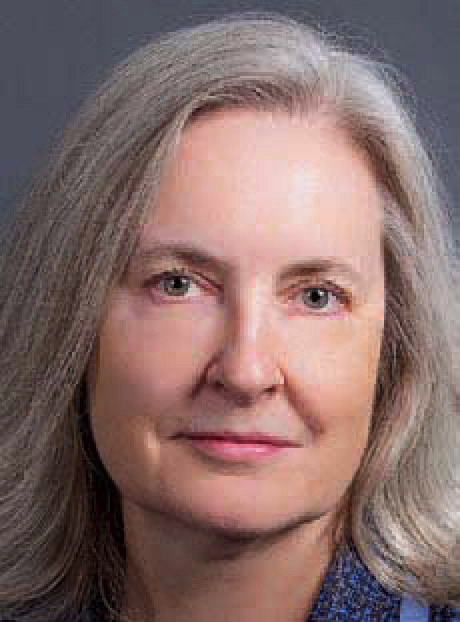 Sam Moody
Gwill E. York '79, M.B.A. '84, will serve as vice chair of the Overseers' executive committee. She co-founded and is a managing director of Lighthouse Capital Partners, a venture-capital firm, and has been an entrepreneur-in-residence at the Business School. York is a member of the dean's advisory group for the School of Engineering and Applied Sciences and co-chair of the Boston Major Gifts Committee. She co-chairs the Corporation-Overseers joint committee on alumni affairs and development, and has been a member of visiting committees to the Art Museums and to departments including astronomy and statistics. York chairs the board of the Boston Museum of Science, and serves on the boards of the Isabella Stewart Gardner Museum and Partners HealthCare (the parent to Massachusetts General Hospital and Brigham and Women's Hospital).
A more detailed report appears here.