Museums and Collections
Silver, Screens
7.31.18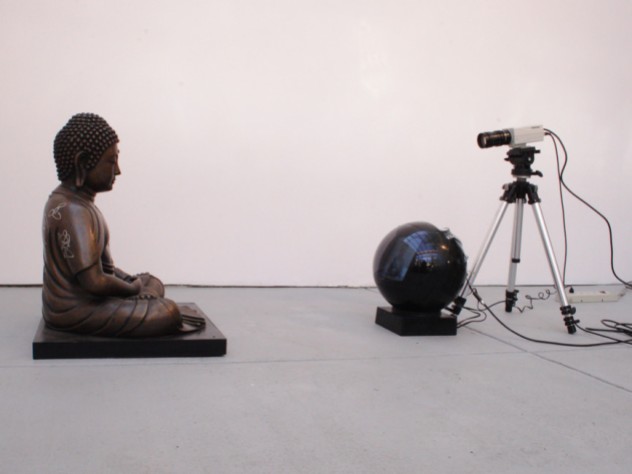 Courtesy of Harvard Art Museums/Fogg Museum, Gift of the Hakuta Family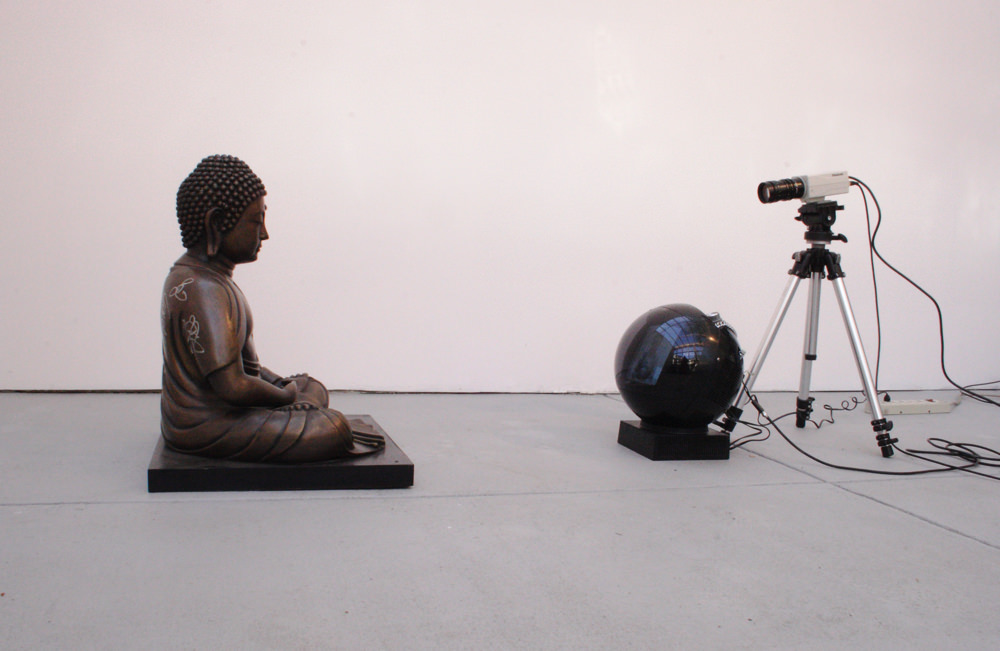 Courtesy of Harvard Art Museums/Fogg Museum, Gift of the Hakuta Family
An analog photograph isn't just taken—composed, framed, and then snipped out of reality. A photograph is also made. Ansel Adams once likened the darkroom alchemy of developing and printing a negative to the performance of a musical score: an act of interpretation.
While many create their own prints from negatives, other photographers enlist the help of printers like Gary Schneider. He and his partner, John Erdman, ran their prolific Manhattan lab for some 30 years, collaborating with artists including Richard Avedon, Lorna Simpson, Peter Hujar, David Wojnarowicz, and Nan Goldin. (Schneider also reproduced images for publications, from The New York Times to Madonna's book Sex, and printed Czech photographs from the 1920s and 1930s.) 
Over their decades in operation, the pair amassed hundreds of prints and proofs, which the Harvard Art Museums acquired in 2016. The exhibition Analog Culture: Printer's Proofs from the Schneider/Erdman Photography Lab, 1981-2001, puts a selection of these images on public display for the first time. Collectively, they provide a portrait of a vanished era: AIDS ravaging the country, a community of artists and activists rising up in response, New York rapidly transforming. 
Schneider/Erdman, Inc. did not have a standard method for printing. Instead, Schneider took on each project individually, selecting toners and papers to make a "proof" in collaboration with the artist—though he didn't always promise that he could match it identically and uniformly while printing the edition. Subtle changes in temperature and chemistry and light made each session feel fluid, alive, as he manipulated the print to emphasize different aspects of the image.
In the past, Schneider says, he could not have imagined the collection being shown so publicly. He used to be evasive about his hand in the process; he felt that he should be invisible.  "I never wanted any kind of authorial conflict with the artists I was working for," Schneider explains. As a printer, he continues, "I'm channeling ideas and not germinating ideas. If the artist doesn't have fully realized ideas, I can do nothing with it."
Yet after he and Erdman effectively closed shop in 2001, they wanted the photographs to be preserved. They felt that at Harvard, the collection would be archived correctly, and also "used correctly," says Schneider. "It's being used as a teaching collection." 
"They're not just sitting in boxes in the dark," adds Erdman. 
Organized by associate research curator in photography Jennifer Quick, the exhibition also includes archival objects and artists' tools that aim to teach viewers more broadly about the materials involved in printing. Even after the show closes, visitors can make an appointment at the Art Study Center to pore over the texture of the prints' gelatin silver or pigmented inks. (A virtual "Special Collection" is also viewable online.) Analog Culture exposes viewers to the technical processes behind the art of photography; it also illuminates the relationships among artists, and the care involved in realizing each other's visions.
The theme of collaboration carries over in the next gallery, to Nam June Paik: Screen Play. Paik was an enthusiastic member of the 1960s movement Fluxus, whose participants called for a revitalized, egalitarian new art. Artists like George Maciunas, Charlotte Moorman, and Joseph Beuys were especially interested in staging energetic, informal performances and in making cheap "multiples"—art objects that anyone could buy. Several of Paik's multiples are on display, including a set of plastic model trains called Fluxus Express—their cars show the bumps and scrapes of use—and a deck of playing cards silkscreened with images from a piano concert that Paik and Beuys played together. 
The exhibition comes courtesy of a pair of gifts from Ken Hakuta, M.B.A '77, Paik's nephew and executor of the artist's estate. He has endowed a two-year postdoctoral fellowship in Paik's name, and gave the museums nine works; in addition, Harvard bought two more. (Hakuta, who made his fortune as a toy manufacturer and ran a hotline for entrepreneurs under the name "Dr. Fad" in the 1980s, is also an art collector in his own right, of Shaker furniture.) 
Paik is best known as the "father of video art," explains Marina Isgro, the inaugural Nam June Paik fellow. When the Sony Portapak first came on the market in 1965, he was among the first artists to acquire one. His background in performance made him especially interested in the medium, which allowed him to record and play back those recordings almost simultaneously. With video, he could also bring moving images out of the confines of theatrical screenings, and into galleries. "It had an immediacy and a presence that film didn't have," says Isgro. The same might be said of television, another medium Paik championed early. He was fascinated in television as a light source; he loved commercials and news footage. He often taped broadcasts and stitching those snippets into his work, developing what Isgro calls a "glitchy, collage-like, kaleidoscope-like" aesthetic.
Paik's pioneering, absurdist experiments with static and moving imagery, can seem like commonplaces today. Take TV Crown, one of Harvard's new acquisitions. In it, a vintage television displays an undulating halo of sound waves, generated by an audio amplifier.
"People can look at this today and say, 'Oh yeah, this is just like a screensaver,'" says Mary Schneider Enriquez, associate curator of modern and contemporary art. "The fact is, this dates back decades."
Even in these screen-saturated times, though, the installations are beguilingly strange. Smartphones and tablets come in standard dimensions, but Paik's art presents a zany assortment of sizes and shapes. An untitled work from 1976 consists of a burnished Setchell wood television cabinet that displays a five-inch, black-and-white television set; another, from 1996, cages a diminutive LCD screen in an antique lantern. The installation TV Buddha (Bronze Seated Buddha), features a bronze statue contemplating its own recorded image on an infinite loop. That image is displayed on a "videosphere," a round television from the 1970s resembling a space helmet. ("There's also a chain handle on it," points out Isgro. "So you can carry it around.")
Then there's another Untitled, a round pizza peel decorated with pastels. Call it a trick of the light, but standing amid all those electronics, the wooden grain starts to resemble the waves of a bad broadcast. 
Isgro: "Paik collected a lot of objects—"
Enriquez: "Oh my god, massive numbers."
Isgro: "—from antique stores and flea markets. And he just accumulated stuff in his studio, and then would work it into different artworks." 
When they're placed in a museum setting, says Enriquez, it's difficult not to make Paik's pieces feel like artifacts, mere records of a past moment. "The hardest thing for me, as a curator and art historian, is to give people the sense of how alive, and experimental, and full of—kind of chance, and humor" these works can be.