Alumni
Documentarian
Photograph by Kenzie Greer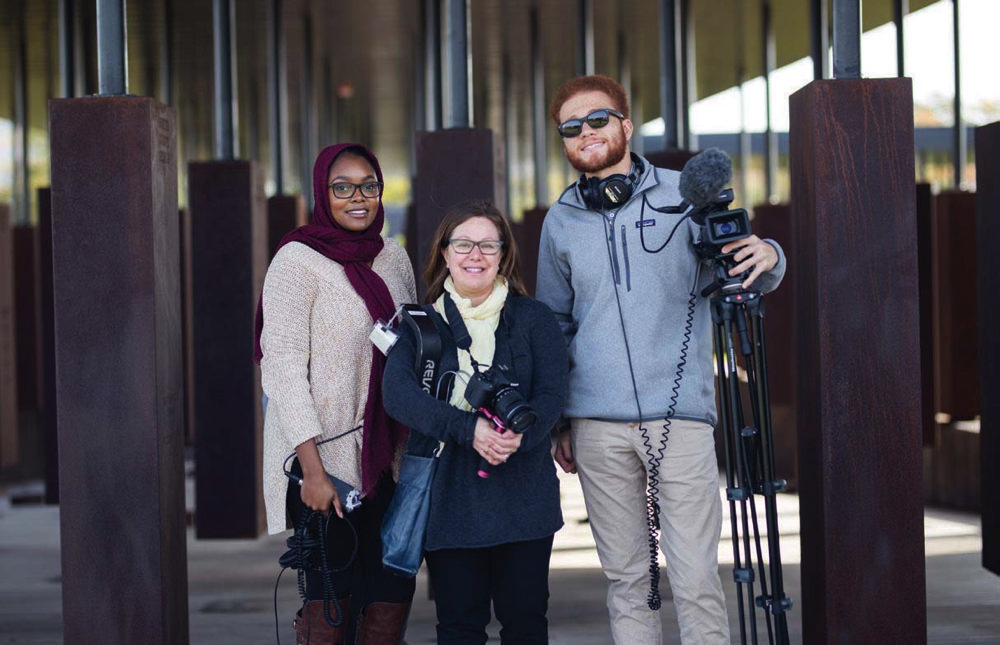 Photograph by Kenzie Greer
Forman advises during a class at UAB.

Photograph by Savannah Snowden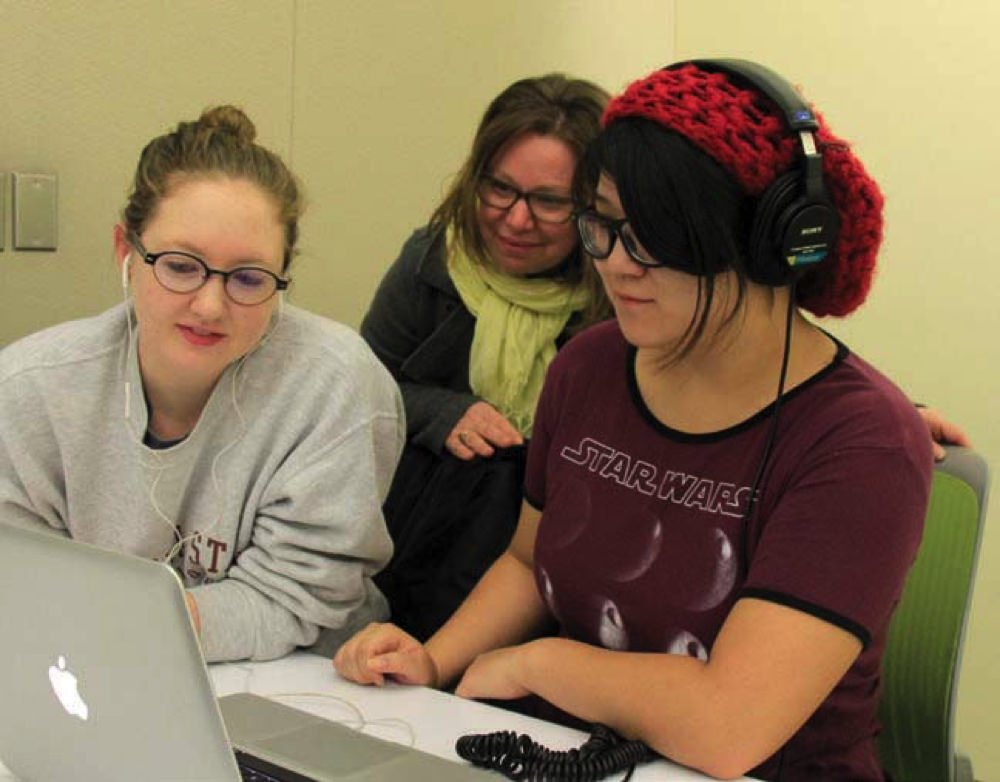 Forman advises during a class at UAB.
Photograph by Savannah Snowden
Growing up in Birmingham, Alabama, in the 1970s and '80s, Michele Forman '93 loved visual art and reading. At Harvard, she chose a double concentration in visual and environmental studies and English, and felt particularly drawn to documentary filmmaking, which "revolves around talking to people and being curious about their lives." As a senior, she took a screenwriting seminar from Spike Lee, who returned a draft with a "note in the margin that this could be a movie," and offered her a summer internship. After graduation, she worked in script development for his company in Brooklyn, looking for new projects to executive produce.
In the late '90s she was back in Birmingham for Lee's documentary 4 Little Girls, about the 16th Street Baptist Church bombing in 1963. Doing research and pre-interviews for the film "changed the trajectory of my career," she says. "I knew that I wanted to come back to Alabama and use film to explore the often painful parts of our history so that we can figure out what kind of values and society we want in the present."
Serendipitously, an anthropology professor at University of Alabama at Birmingham (UAB) approached her about setting up a filmmaking program there. Through trial and error, interdepartmental collaboration, and community input, she has devised a curriculum she considers "an intersection of the arts, social sciences, and a community steeped in civil-rights and labor history." It blends community-based storytelling with state-of-the-art digital technologies that open up "incredible opportunities to create a new, interdisciplinary program in documentary film….People here do cultivate a vivid way of expressing themselves that is a gift for any filmmaker. But we also have a community of people who have lived through a great deal of major historical change in their lifetimes"—an invaluable resource for her students.
The curriculum, heavily weighted toward technical competency, offers hands-on, experiential production courses, but also courses on theory and aesthetics that help students "think about the inevitable ethical and representational issues that occur when you are pointing a camera at someone else and telling their story." UAB, a biomedical-research university primarily, also has a stringent institutional-review-board process for working with human subjects, so interviewees "have the right to stop the film project at any time." This, Forman says, "encourages true community collaboration" and makes students "realize that they may have technological skill and access to professional equipment, but the knowledge and expertise is situated off campus and in the community."
Her own recent work includes producing an award-winning 2017 documentary, Alabama Bound, about LGBT families fighting to be recognized as the legal parents of their own children. She also directs a filmmaking fellowship in partnership with Alabama Rivers Alliance, American Rivers Alliance, and the Wild and Scenic Film Festival: current and former students have produced films for the documentary series Southern Exposure, shown at schools, governmental agencies, neighborhood associations, environmental groups, and film festivals across the country. The project, to her, underscores the words of fellow Alabamian E.O. Wilson, who described their state as one of the most biodiverse in the country "and also one of the most fragile and vulnerable because of the lack of protection."
Noting Alabama's "deep contradictions in culture, politics, religion, race relations, immigration," she says, "The Deep South is often represented as a monolith, but my experience speaks to its complexity. The push towards change and the pull of tradition, those are universal, but they tend to bump into each other more concretely here.…Birmingham is going through something of a renaissance right now and I think a big part of that is people who grew up here are coming back to help it grow in new, unexpected directions. I am heartened by the commitment and work of my students in improving the city we share."