Staff Pick
Live Jazz in the Seaport
Kick off Labor Day weekend with the sweet, Mozambican-infused music of Albino Mbie—and other artists—at the Boston Jazz Fest (August 30-31.) The free event at South Boston Maritime Park, in the Seaport district, is produced by James Braxton. His wife, jazz vocalist Pat Braxton, is also on the lineup, along with the spirited soul-funk-blues combo, The GroovaLottos, of the hit single "Do You Mind (IfWeDanceWitYoDates)?" and Grammy Award-nominated album Ask Yo' Mama.
The festival began nine years ago as an outlet for local talents. "In the 1940s and 50s, Boston was a center of jazz, it was famous," says James Braxton. "Everyone, like Billie Holiday, Miles Davis, and Charlie Mariano, came here to record." The High Hat, Savoy Café, and Wig Wam were true hubs for the African-American musical tradition, and Wally's Café Jazz Club, established in 1947, still offers daily live acts and nurtures young artists in its tiny space on Massachusetts Avenue (not far from Symphony Hall).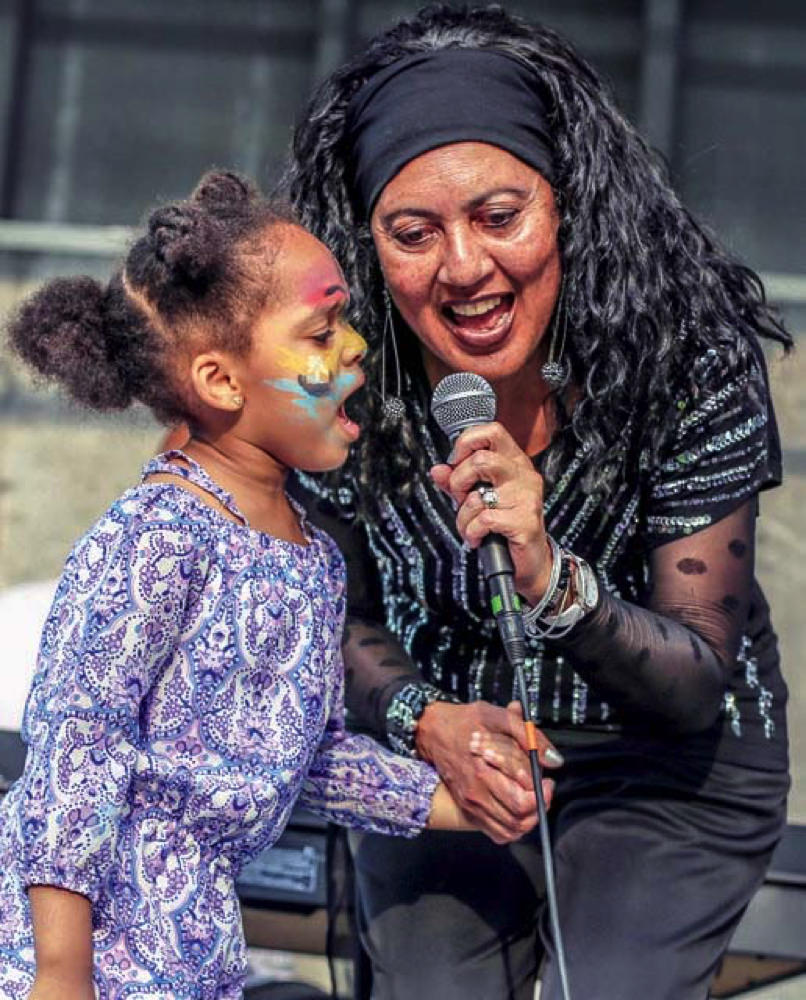 Photograph courtes of the Boston Jazz Festival
Award-winning guitarist, singer, composer, and sound engineer Mbie is part of that new generation. He was first inspired by street musicians in his native Maputo, Mozambique, and, as a young teenager, built his own guitar from an oil can, wood scraps, and electrical cords. He graduated from the Berklee College of Music in 2013, and soon released his first album of original compositions, Mozambican Dance, recorded with musicians from 16 countries.
Before the festival, Braxton organizes free workshops and live demonstrations at the MBTA's Silver Line stops in Chinatown, Hyde Park, and Roxbury, "to try to get young people more involved in jazz and live music." Earlier this year, Berklee cancelled its long-running Beantown Jazz Festival, partnering instead with the Boston Art & Music Soul Festival/BAMS Fest on June 22 in Franklin Park. "So, we're now the only jazz festival in Boston," adds Braxton. "Last year, we maxed out at the park, we had so many people—so this year we decided to get the music going on Friday night."