Montage | Open Book
The World-Wise JFK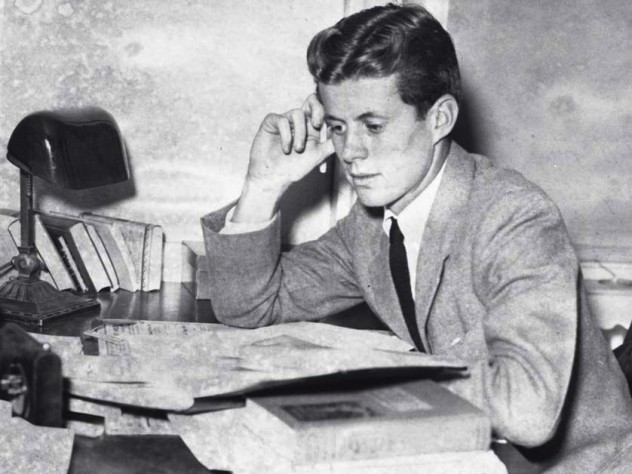 Photograph courtesy of the John F. Kennedy Presidential Library and Museum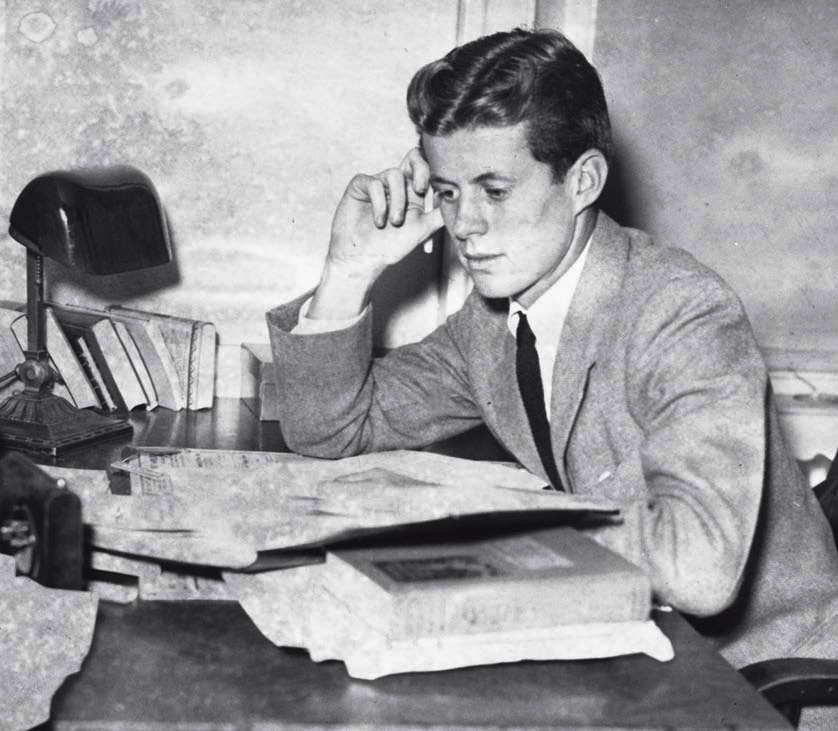 Photograph courtesy of the John F. Kennedy Presidential Library and Museum
Does the world need a new life of John F. Kennedy '40, LL.D.'56? Yes, if the author is Fredrik Logevall, Belfer professor of international affairs and professor of history. His Pulitzer Prize-winning Embers of War illuminated America's path into Vietnam, combing archives from around the world to present a gripping multinational narrative of decisionmaking and unfolding disaster. Now, adding the biographer's disciplines to his historical and narrative prowess, Logevall delivers JFK: Coming of Age in the American Century, 1917-1956 (Random House, $40), the first volume of two. The subtitle points to Kennedy as a central figure in American internationalism, shaped by his birth during World War I and his education and maturation during World War II and after—subjects central to Logevall's expertise, and to the country's current, contested search for a productive new role in world affairs. From chapter nine, on JFK's senior thesis, separating his thinking from that of his appeasement-minded father (U.S. ambassador in London), and subsequently published as Why England Slept (1940):
How was it, Jack wanted to know, that Britain found itself on the cusp of another destructive war so soon after escaping the most devastating conflagration in history?
He hit Widener hard in the late fall, reading parliamentary debates and newspaper reports on British attitudes—official and popular—in the 1930s, and checking out pertinent books as he found them. A hypothesis took hold: Chamberlain's accommodation of Hitler was a logical outcome of Britain's lackluster rearmament efforts earlier in the thirties, and of the entrenched opposition among the public to another war.…
More and more that winter and spring, the Kennedy brothers at Harvard saw the European war in contrasting ways. Joe Junior kept on trumpeting an unvarnished isolationism, more stark even than his father's. Jack, on the other hand, came back to school after the Christmas break more convinced than ever that isolationism was untenable, its adherents guilty of underestimating the Nazi threat.…
Hardly anyone before Jack had undertaken this kind of study, investigating the birth and development of appeasement in Great Britain.…For most Britons, the events were too close, too painful to examine in the exacting way the young American set about doing—and largely by himself….Jack himself brought the strands of his story together, assembling into a coherent narrative the untold account of how British politicians, labor and religious leaders, students, and writers debated preparedness and international affairs during the 1930s.…
Jack anticipated later struggles over how best to respond to totalitarian threats while upholding democratic governance and civil liberties. With clinical detachment he maintained that dictatorships by their nature have an easier time than democracies do in mobilizing resources….Whereas citizens in totalitarian societies can be instructed on what to do, those in free societies must be won over, and that doesn't always happen quickly.…
To read the thesis today is to be struck above all by the impressive source base, by the acuity and authenticity of the analysis, and by the commitment to making historical judgments only on the basis of carefully examined evidence.