Senior Fellow
Penny Pritzker '81, a member of the Harvard Corporation since 2018, has been elected senior fellow, succeeding William F. Lee '72, effective July 1. She will be the first woman leader of the University's fiduciary governing board.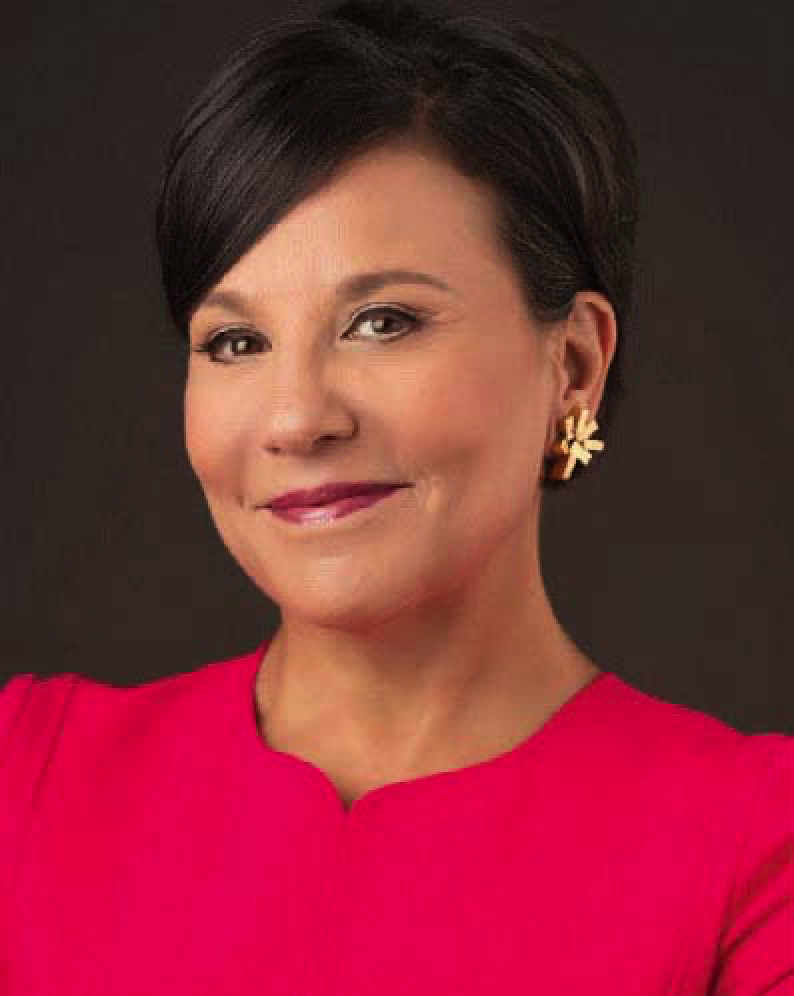 Photograph by Moshe Zusman Photography Studio
A leading member of a prominent Chicago family, Pritzker founded and directed diverse businesses in real estate, hospitality, financial services, and other industries. She has long been involved with her alma mater, serving as a member of the Board of Overseers from 2002 to 2008. Her current Corporation service includes membership on the committees on governance and on finance, and the Corporation-Overseers committee on alumni affairs and development. She is also a board member of the Harvard Allston Land Company, which directs development of the commercial "enterprise research campus," near Harvard Business School (see "Envisioning Allston," below).
In a statement accompanying the announcement of her new responsibilities, Pritzker said, "Harvard's commitment to educating citizen leaders, to pathbreaking research, and to creating opportunity and knowledge that help people around the world has never been more important. I look forward to working with President Bacow, my fellow members of the Corporation, and the wider Harvard community to advance that vital mission and the ongoing pursuit of Veritas."
Bacow said Pritzker "cares deeply about inclusion and opportunity, and about the power of education to change lives for the better. We will be fortunate to have someone of Penny's experience, judgment, dedication, and breadth of interests" as "a worthy successor to Bill Lee." Read more at harvardmag.com/pritzker-fellow-22. Tracy Pun Palandjian was elected Lee's successor as a Corporation member on April 3; see Brevia (opposite).
—John S. Rosenberg
Investing in Climate Solutions
As part of its second annual "Climate Report," Harvard Management Company (HMC), which oversees investment of the endowment and other University financial assets, disclosed that holdings in "climate solutions" enterprises total nearly 1 percent of the endowment's $53.2 billion in assets and are growing rapidly. Although renewable-energy production, such as wind and solar, falls into this category, HMC has focused on venture-capital and growth-equity investments in emerging technologies such as direct carbon capture from the atmosphere, and underground sequestration of carbon dioxide.
 "We believe these investments provide the greatest opportunity to provide catalytic capital to bridge potentially transformational technologies from early commercialization to at-scale deployment to maximize impact," the report notes of HMC's strategy. "These climate transition investments seek to accelerate the changes required to reduce carbon emissions in the real economy while positively impacting our portfolio-wide net-zero goals. Importantly, HMC sees these investments as capable of achieving outsized financial returns in line with other outstanding opportunities in these asset classes."
Read more about HMC's work toward a 2050 target of "net-zero" greenhouse-gas (GHG) emissions associated with endowment investments and operations at harvardmag.com/endowment-climate-22.
—Jonathan Shaw
Envisioning Allston
As Harvard's designated developer seeks approval to begin building the first phase of a high-rise "enterprise research campus" (ERC) across Western Avenue from the Business School, Boston's intensifying housing crunch, the election of a new mayor dedicated to alleviating it, and neighborhood advocacy have complicated the path forward for the commercial project and its likely successors.
Last November, the Harvard Allston Task Force, an advisory group to the Boston Planning and Development Agency, wrote to President Lawrence S. Bacow to ask the University to address affordable housing, transportation, and community benefits comprehensively, rather than on a project-by-project basis—and to do so directly, rather than through Tishman Speyer, the developer for the first 14 acres of the 36-acre site (see harvardmag.com/allston-dev-21). Beyond that, Harvard owns the 91-acre Beacon Park Yard (BPY), slated for redevelopment once the Massachusetts Turnpike is realigned.
February 23, executive vice president Katie Lapp wrote to Boston mayor Michelle Wu '07, J.D. '12, the task force, and others, committing to allocate 20 percent of the ERC land as publicly accessible open space, and to make 20 percent of the housing units in future ERC projects income-restricted—with the same commitments applying to BPY, subject to contingencies including zoning relief. But a letter to Wu from the Coalition for a Just Allston-Brighton pushed for more: engagement by Harvard in broad community planning, plus specific demands to restrict one-third of housing units to people with incomes 30 to 80 percent of the area median in perpetuity, and designate extensive open spaces permanently.
At least three significant differences separate the University from the community: the proportion of housing that must be affordable (which affects the development economics significantly; Boston requires 13 percent of housing in new developments to be affordable); permanent designation of open space (Harvard wants to retain flexibility to redevelop sites for academic use far in the future); and comprehensive, versus project-based, planning for the ERC—and ultimately the 91 acres beyond. Learn more at harvardmag.com/allston-issues-22.
—J.S.
Undergraduate Academics
The faculty of arts and sciences (FAS) is considering several changes in the College academic program this spring. The March 1 faculty meeting began debate on:
Double concentrations. Some undergraduates appear interested in completing the requirements for two separate concentrations (while earning a single degree). They can already complete a "joint concentration" in adjoining disciplines, requiring a synthesizing thesis; the new provision would permit concentrating in two unrelated fields, without requiring a thesis. Skeptics questioned whether the proposal would divert students from sampling classes outside their concentrations or encourage over-ambitious youngsters to rack up ever-more credentials.
Cross-registration. Since 2017, undergraduates have been free to take two term-length courses in other Harvard schools "without scrutiny" (and unlimited MIT classes). To simplify administration, the proposal would authorize unlimited cross-registration: within the constraint of fulfilling their College requirements, undergraduates could load up on professional-school classes. Critics said that option undercuts the College's liberal-arts mission; proponents said other curricular rules such as its General Education requirement provide a sufficient guardrail.
Previous-term registration. As reported, ("Shopping Week, R.I.P.?" News Briefs, March-April, page 22), a study committee has recommended replacing the beginning-of-term course "shopping week" with a system of registration the prior semester (April for the fall, November for the spring). Proponents cite clear gains in ensuring undergraduates are able to enroll in chosen courses, rationalized graduate teaching-fellow assignments, and effective teaching from the beginning of the term. Some faculty members advocated extending the liberalized add/drop provision included in the proposed new system from the first week of classes to the second, and enabling students to register for more than four courses—proposals that might dilute the intended effects of the reform. After further debate, adoption is likely this spring, with the new registration procedure taking effect in the fall of 2023 for spring 2024 classes.
The proposals' administrative and academic implications are detailed at harvardmag.com/shopping-concentrations-22.
—J.S.R.
Tweaking the Tenure Track
Following a committee Review of its tenure track for appointments and promotions to associate and tenured professor last fall, Faculty of Arts and Sciences (FAS) dean Claudine Gay on March 8 announced steps to implement its recommendations. Alongside detailed improvements in the formal process of presenting cases for promotion, the reforms make clear that FAS "endorses a developmental view of the candidate's teaching, advising, and mentoring—that these activities are learned over time, and as important as 'achievements' in these areas are the effort, thoughtfulness, and willingness to improve that a faculty member demonstrates."
Beyond existing forms of review, the FAS now endorses the recommendation that "peer observation of teaching become a required form of evaluating teaching and that it be implemented throughout a faculty member's time on the tenure track"—almost revolutionary steps compared to past reluctance to make in-person review of teaching a routine part of any professor's evaluation.
Gay underscored the review committee's belief that FAS needs "a greater degree of senior faculty engagement with our tenure-track colleagues, not just proximate to promotion reviews, but in an ongoing way from the point of hire…." In other words, in building the faculty of the future, current professors must help replenish the ranks of future scholars even as they pursue their own research and teaching.
—J.S.R.
You might also like
Toward another apartment complex on Harvard-owned land
Stepping down after 30 years of University service
Harvard researchers seek to empower individuals to steer their own careers.
Most popular
A new election could take place as early as next fall. 
In the Woodberry Poetry Room, a landmark audio collection waits to be heard.
Lincoln offers rich history, nature trails, local food, and art.
More to explore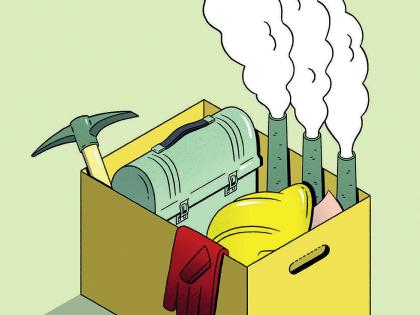 Expect massive job losses in industries associated with fossil fuels. The time to get ready is now.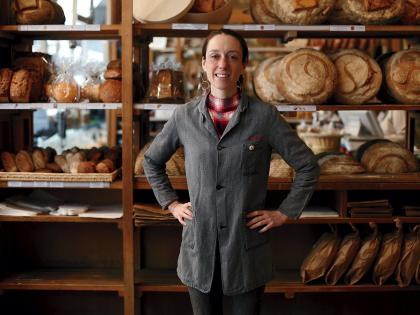 A third-generation French baker on legacy loaves and the "magic" of baking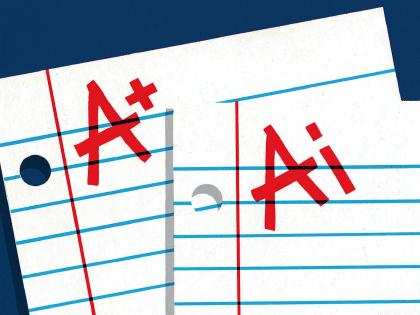 Generative AI can enhance teaching and learning but augurs a shift to oral forms of student assessment.