Mexican Soul
How Claudia García got "mariachi fever"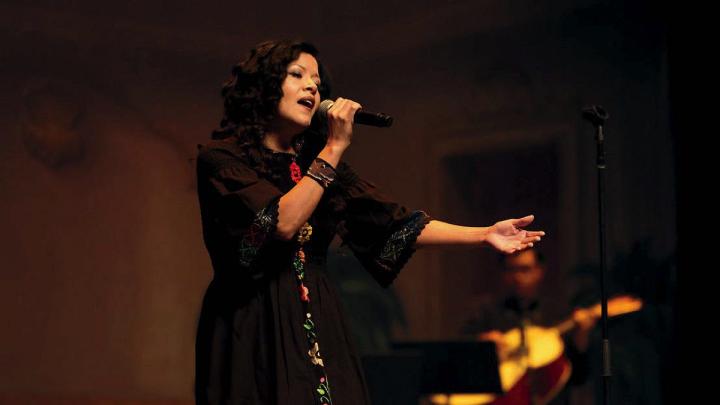 Like many students, Claudia García '05 arrived at Harvard with a clear sense of purpose. In her case, though, that purpose was a little unusual: to start a mariachi band. She'd declared as much in her College application, sending in a video of herself performing with her high-school ensemble—García on violin, all of them in their embroidered trajes—and as the song ended, she broke from the group and stepped toward the camera: "I said, 'So, this is what I'd like to bring to Harvard.'"
A year later, she did. As a freshman, she founded Mariachi Veritas de Harvard, a student-run ensemble and the first of its kind on the East Coast. (More than 20 years later, its energetic, joyful performances have become a fixture on campus, and the band tours nationally.) Now a professional musician, songwriter, and mariachi teacher, García, who concentrated in Latin American studies, remembers bringing a boombox to the recruitment fair for student organizations during that first semester, and blasting out hits by Mariachi Vargas De Tecalitlán and Mariachi los Camperos. By the end of the day, she had a signup sheet full of names. "I knew that part would be easy," she says, "that mariachi would appeal to a lot of musicians." The hard part came when they began rehearsing together: although many of the new recruits were classically trained, none had ever played mariachi before. García would have to teach them.
She knew mariachi inside and out. It was the sound of home and childhood, the music she grew up listening to every day in Tijuana, Mexico, where her family lived before moving to San Diego when she was seven. Her mother is a special-education teacher with some music instruction, and her father owned a record store in the 1970s. "They loved mariachi—my mom always sang along to the songs." García did too—"I knew I wanted to be a singer from the moment I was conscious"—and beginning in kindergarten, she took part in ballet folklórico programs, performing traditional cultural dances to mariachi music.
Still, it wasn't until high school that she got the idea to play it herself. Even as she adored mariachi, "it had always felt like older people's music," she says. But during her freshman year, a local youth ensemble was formed, "and when I saw them perform mariachi they played a song that I loved"—"Amor Eterno," by Mexican icon Juan Gabriel—"and it was just this instant moment of, I was converted," García recalls. "I got the mariachi fever." Having played clarinet in middle school and taught herself piano, she picked up violin within a year or so and joined the band. By the time she arrived in Cambridge, she'd performed in a number of high-profile concerts, including at the 2000 Republican National Convention in Philadelphia. "Playing in that group was an amazing experience," she says. "I knew I wanted to stick with it."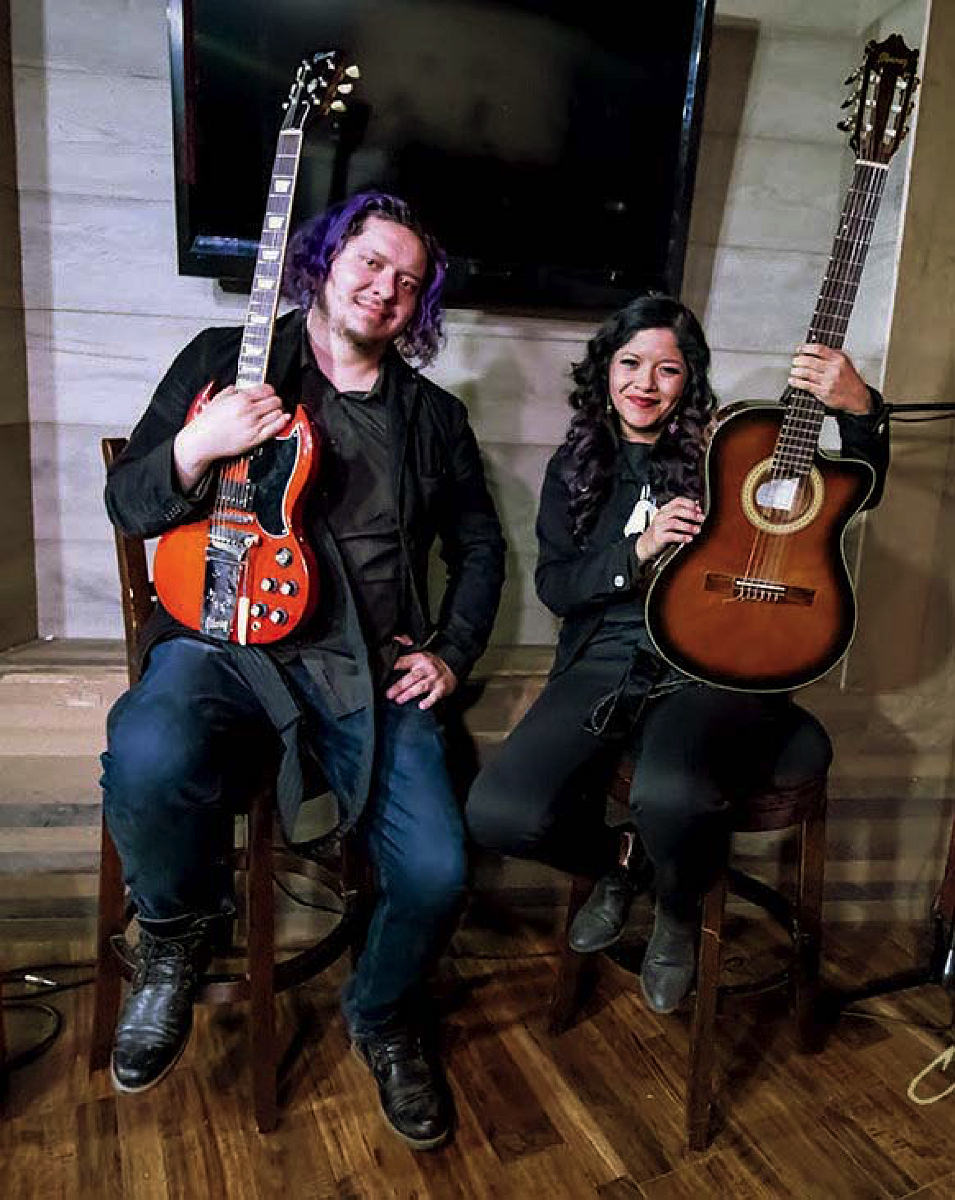 Photograph by Carlo Rossi
Now based in Los Angeles, splitting her time between teaching mariachi and performing with her own band, Ruby Clouds, García has become a kind of cultural ambassador for the music she calls "the soul and imagination of Mexico." Drawing on multiple traditions—Spanish, indigenous, rural, urban—and incorporating rhythms and sounds from disparate regions, mariachi "carries with it a whole environment," she says. "It was meant to unify the country, and it really kind of did that. Anyone can feel at home in this music." Mariachi accompanies some of the most important events of people's lives—baptisms and burials, weddings and celebrations. "It's a very welcoming music that brings people together," García says. "And a proud music—I teach my students to stand tall when they perform, like statues, or superheroes."
That pride is partly what motivated her to start Mariachi Veritas, but there was something else too: "A lot of people don't perceive this as a real art form or elevated music," she says, a view that's often tied to racist depictions in movies and television. "But it takes a lot of skill to play this music," and she wanted her classmates to see that. "Sometimes a mariachi band sounds exactly like an orchestra," with pealing trumpets and soaring violins, "and sometimes," with a thrumming guitarrón and pounding feet, "it sounds just like Spanish flamenco." There are lightning-fast dances and crooning love songs, and everyone in the band must also sing. Most musicians play from memory or by ear, she says, drawing from a pool of hundreds of songs, in which the rhythm or the key may change abruptly in mid-measure. "It's very fun and very challenging," García says, "which is why mariachis are always like, 'Ah-hah-ha!'"
For the past several years, performing with Ruby Clouds, a duo she formed with her brother David García (which takes its name from El Rubí, the Tijuana neighborhood where their family lived), García has probed a different aspect of the mariachi tradition: its macho culture. Maleness pervades everything, she says, from the songwriting ("So many of the traditional lyrics are complaining about women or objectifying women, and there's very little passing of the microphone") to the leadership: even all-female mariachi troupes (themselves a relative rarity) are usually directed by men, "who tell the women what to do, how to dress, how to stand, what's appropriate."
That's one reason why the idea of becoming a professional mariachi never appealed to her. "I didn't see myself fitting into that world." Instead, Ruby Clouds adapts rhythms and forms from mariachi music, but it isn't straightforwardly mariachi. The band released its first EP in 2018, and García describes the sound as "Latin alternative," a dreamier version of the musical culture she grew up with. And more female, too: García writes songs that tell the stories of women: defiant, despairing, in love, in loss, both hard and soft. "Luchadora," one recent song, playfully invokes the figure of the luchador, the mask-wearing Mexican wrestler who is sometimes portrayed as a superhero. "Soy luchadora," the refrain goes, with García's voice lilting over her percussive guitar: "I am a fighter." Another recent song, which won recognition at the 2021 Mariachi Vargas Extravaganza, San Antonio's long-running mariachi festival, is "Estrellita de Mar" ("Little Starfish)." Slow and sweet, the notes sway across a simple, unadorned melody as García sings about a starfish far from home, which becomes a metaphor for the larger immigrant experience, the vulnerability of newcomers and the help they receive from those who've come before. "You know, a man probably wouldn't sing that song," she says. Too sweet, too focused on nurturing and gratitude. "It's a story that's told from a woman's perspective."
Like all her songs, though, it's meant to be "empowering," she says, and to enlarge the mariachi tradition. "What stories do they have to tell?" she says. "What feelings do they have to express that haven't been expressed?" Someday, she adds, she'd like to sing her songs in front of a band of all-female mariachis. "That's a goal of mine." Already, she's writing songs with those women in mind. Once again, her purpose is clear.
You might also like
Toward another apartment complex on Harvard-owned land
Stepping down after 30 years of University service
Harvard researchers seek to empower individuals to steer their own careers.
Most popular
Brief life of a black radical: 1872-1934
Brief life of a textured artist: 1911-1988
In Agyementi, Ghana, Sangu Delle '10 brings clean water to a village.
More to explore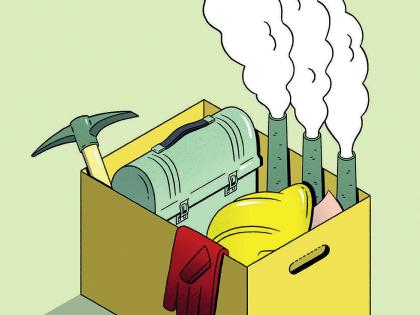 Expect massive job losses in industries associated with fossil fuels. The time to get ready is now.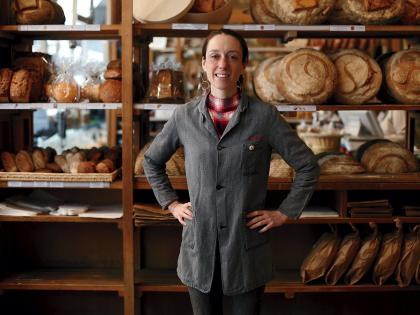 A third-generation French baker on legacy loaves and the "magic" of baking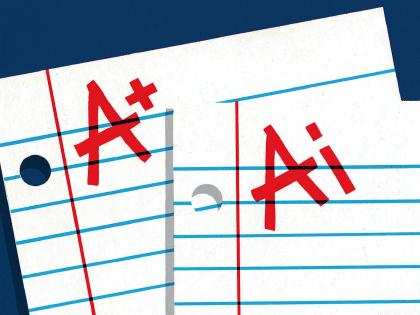 Generative AI can enhance teaching and learning but augurs a shift to oral forms of student assessment.