Treasure
Blanche Calloway, Cab's Enterprising Older Sister
The success and struggles of a pioneering musician
Before swing-era singer, actor, and bandleader Cab Calloway was a household name, he wasn't even the biggest name in his household. That distinction went to Blanche Calloway, his vocalist older sister and the first woman to lead an all-male jazz orchestra.
Blanche left Baltimore for Chicago in 1921 and joined the cast of "Plantation Days," a popular black musical revue, as a singer and performer in 1923. (It was with that group, in fact, that she would offer Cab his first on-stage performance.) By 1924, she was a mainstay at the Sunset Cafe, a nexus of the Chicago jazz scene that hosted stars like Adelaide Hall, Billie Holiday, and Louis Armstrong—who played trumpet on her album the following year. With a smooth alto voice that could modulate to jazzy growls or brass-like staccato, Calloway headlined across Chicago and in venues like the Harlem Opera House and the Apollo Theatre in New York.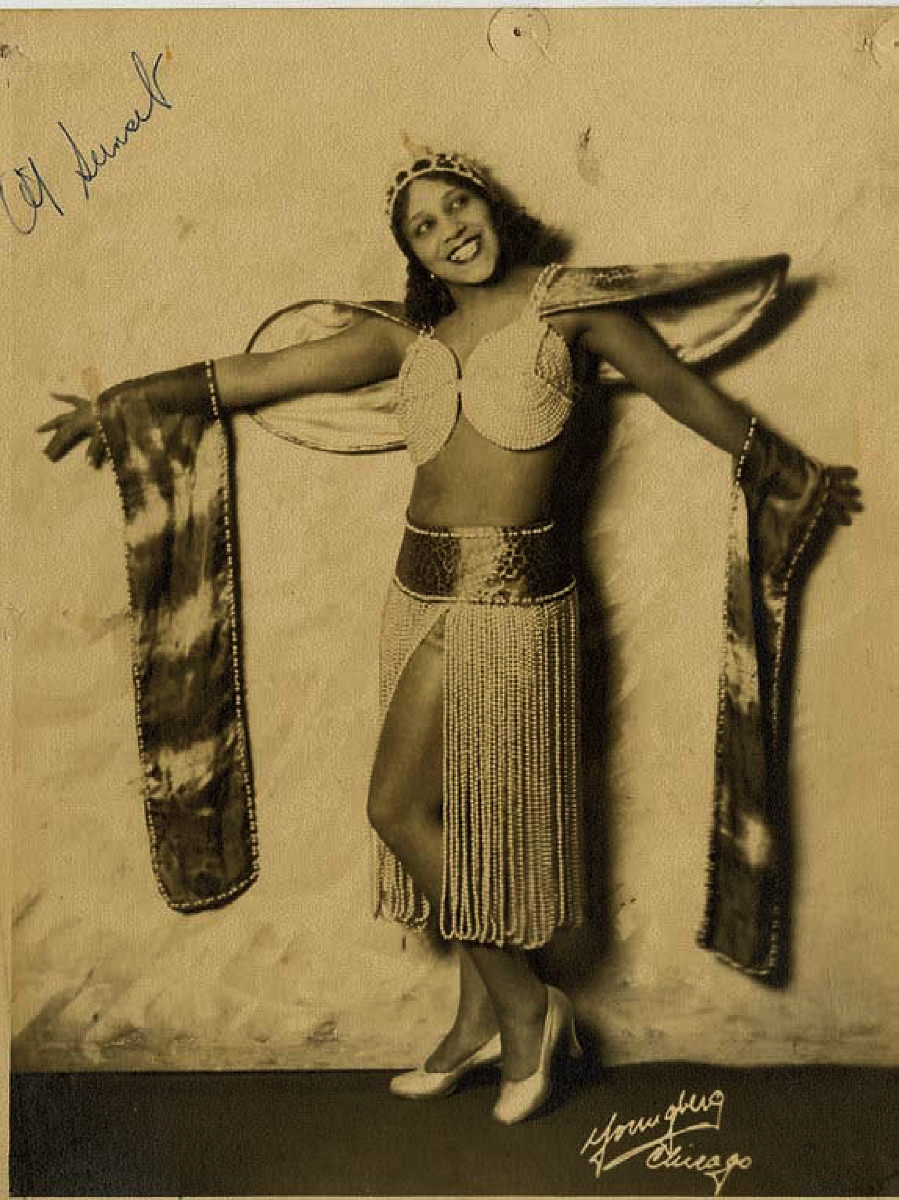 Photograph courtesy of the Harvard Theater Collection
In 1931, she launched her own big band, Blanche Calloway and Her Joy Boys. Eventually re-named Blanche Calloway and her Orchestra, the group (pictured below) traveled the country and released well-regarded records in 1931, 1934, and 1935. In a scrapbook she curated of her career between 1934 and 1938—now held in the Harvard Theatre Collection at Houghton Library—she documented a month of performances in December 1935 that included just one day off.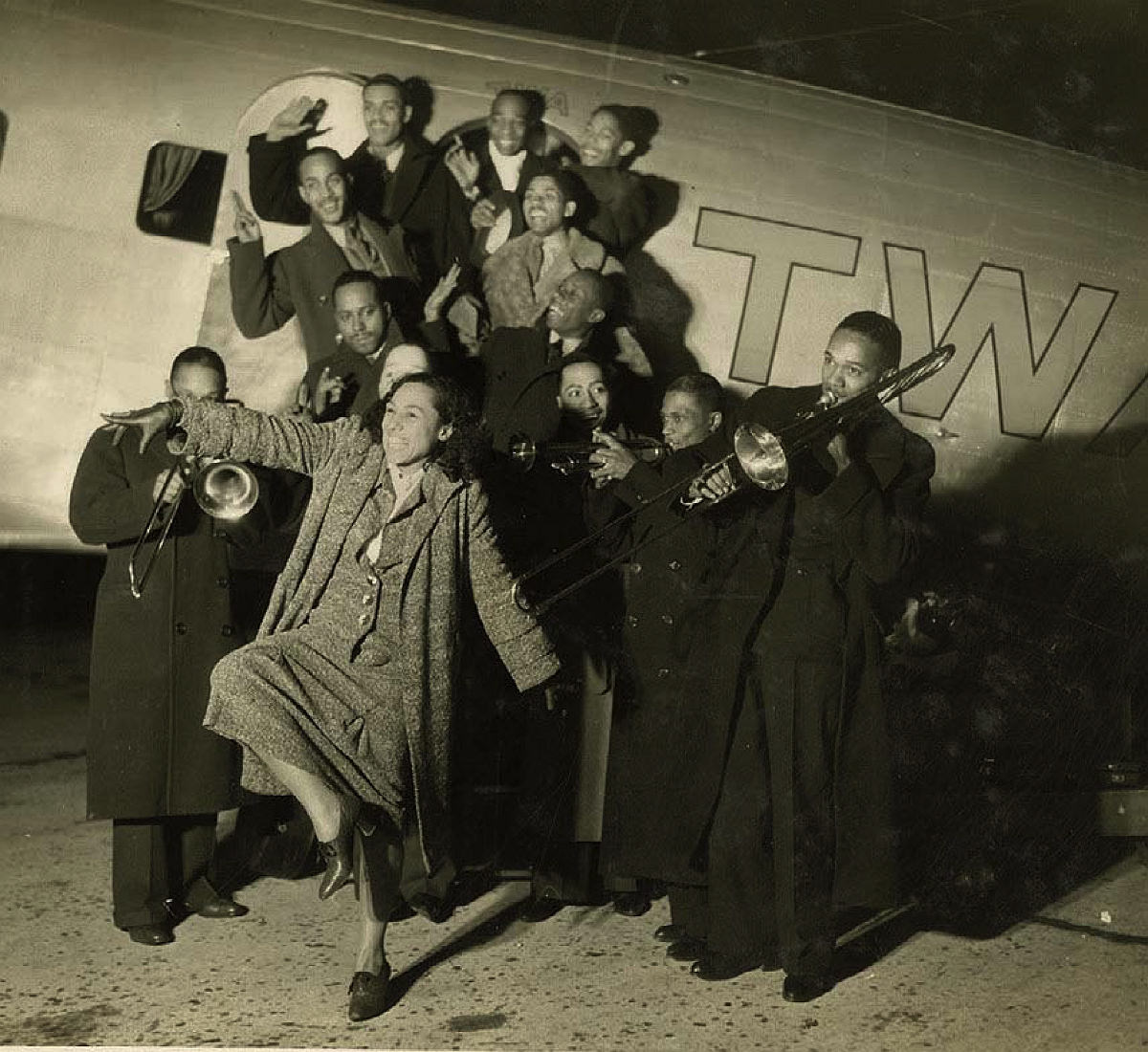 Calloway with her band. Plane travel was a rare luxury throughout her touring career.
Photograph courtesy of the Harvard Theater Collection
But in a male-dominated and segregated industry, Blanche faced stubborn resistance. "I hope you'll forgive this question," a Boston radio interviewer asked her in 1937, "but I know it's one that every listener would like to ask, just because you are a woman. Do you really rehearse your orchestra, and make them work, or do you leave that up to a man in the group?" Blanche wrote a faint note in the transcript's margins: "I do the work." The racial discrimination was worse. That same year, she was arrested and jailed after she used a whites-only women's restroom while on tour in Yazoo, Mississippi; her husband was beaten with a revolver by police. She declared bankruptcy and disbanded her orchestra the next year.
In the following decades, Calloway went on to become a nightclub manager in Washington, D.C., and a radio-station program director in Miami Beach; meanwhile, her brother would reach the Billboard charts in five consecutive decades, from the 1930s through the 1970s. She died in 1978, at 76.
Her scrapbook testifies to the confidence and verve she displayed as a performer despite the obstacles thrown in her way. "How'm I doin'?' / You'r askin' baby?" notes a hand-written quotation in her scrapbook, "Well—jus' lissen' / to that applause / That's tellin' ya!"