Designing Good Lives
MASS Design's domestic initiatives address the basic elements of a good life: housing, health, food, and sustainability. Most are led from MASS Design's Boston office, the firm's operational hub.
Though he served as lead architect on The Embrace memorial, Jonathan Evans joined the firm to lead its affordable-housing work. "You can't build Butaro in Boston," he acknowledged. Domestically, the challenge is not building anew but rebuilding, and doing so through a web of regulation, contractors, and subcontractors. Still, he said, housing is alive with potential to address such issues as health, loneliness, and belonging. "It's the fundamental building block of a city," he said.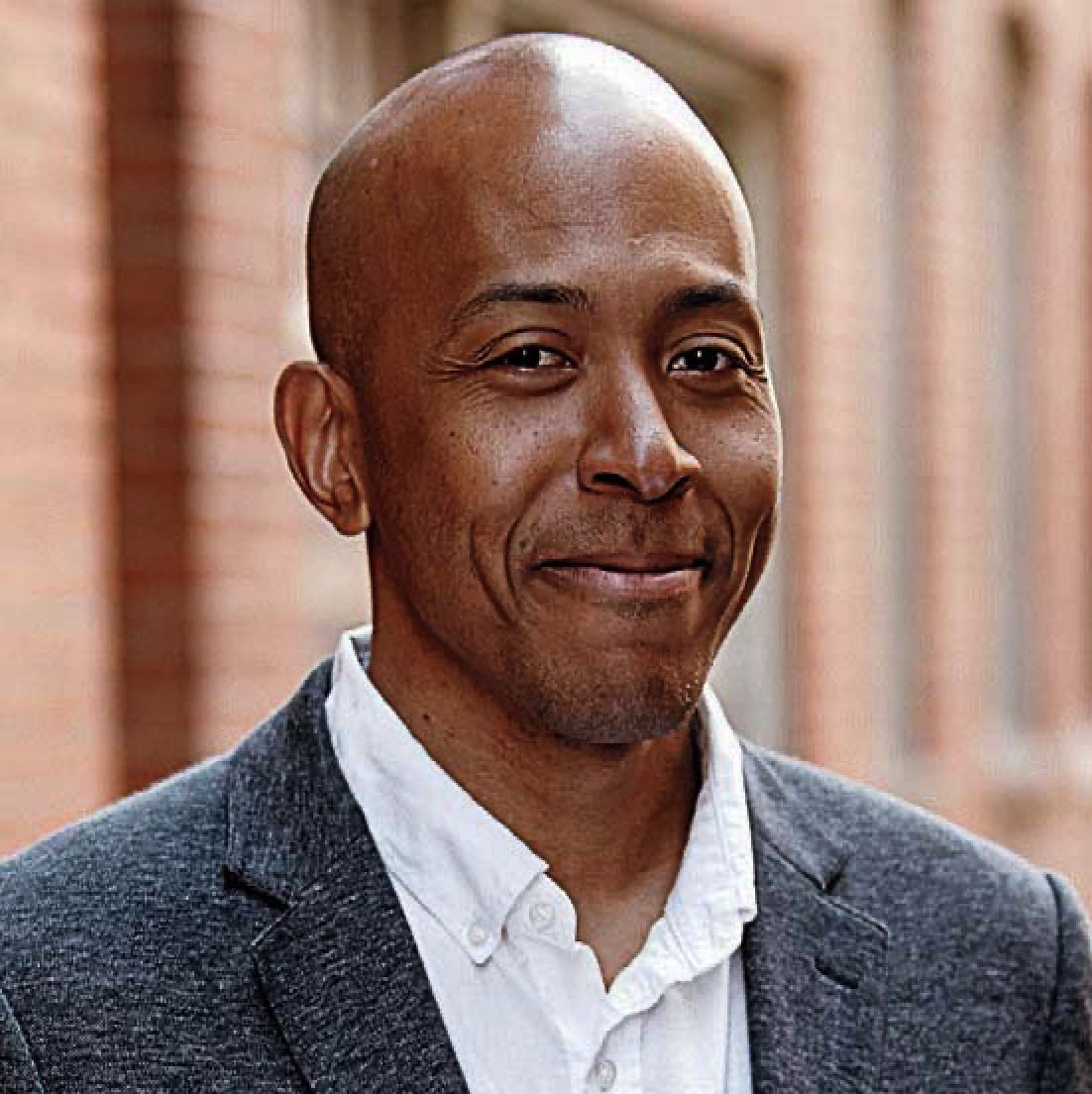 Photograph by Tony Luong
The 142-unit J.J. Carroll affordable housing project for the elderly, under construction in Boston's Brighton section, is a case in point. A project of the nonprofit 2Life Communities and the Boston Housing Authority, the Carroll design starts with the most efficient shape—a rectangle—and breaks it into five offset blocks, or neighborhoods, linked by a central corridor. The result brings more light into what will be a larger, more densely populated building than the outdated 64-unit structure it is replacing, while maximizing the opportunity for outdoor courtyards and green space. A playscape outside the main entrance is intended to draw in nearby families. The first floor is devoted to commercial space—and a nonprofit community health center.
David Saladik, also Boston-based, oversees healthcare projects worldwide and foresees a growing domestic portfolio based on a targeted, local approach similar to the Carroll project. "We're looking for opportunities to work in places where either the health systems are drying up (or) things are consolidating, and so new solutions need to arise," he said. That work takes its inspiration from MASS Design projects overseas, where Saladik learned the value of a systems-based approach to healthcare. "In the U.S.," he said, "that system has kind of been reduced to the tertiary-care hospital." Saladik led the work on MASS Design's first domestic healthcare collaboration, the Family Health Center in McKinney, Texas, which opened in 2021 and offers medical, dental, and behavioral services in one facility. It represents "one of those opportunities," he said, "to get upstream and try to target the root causes of health problems rather than just treating symptoms."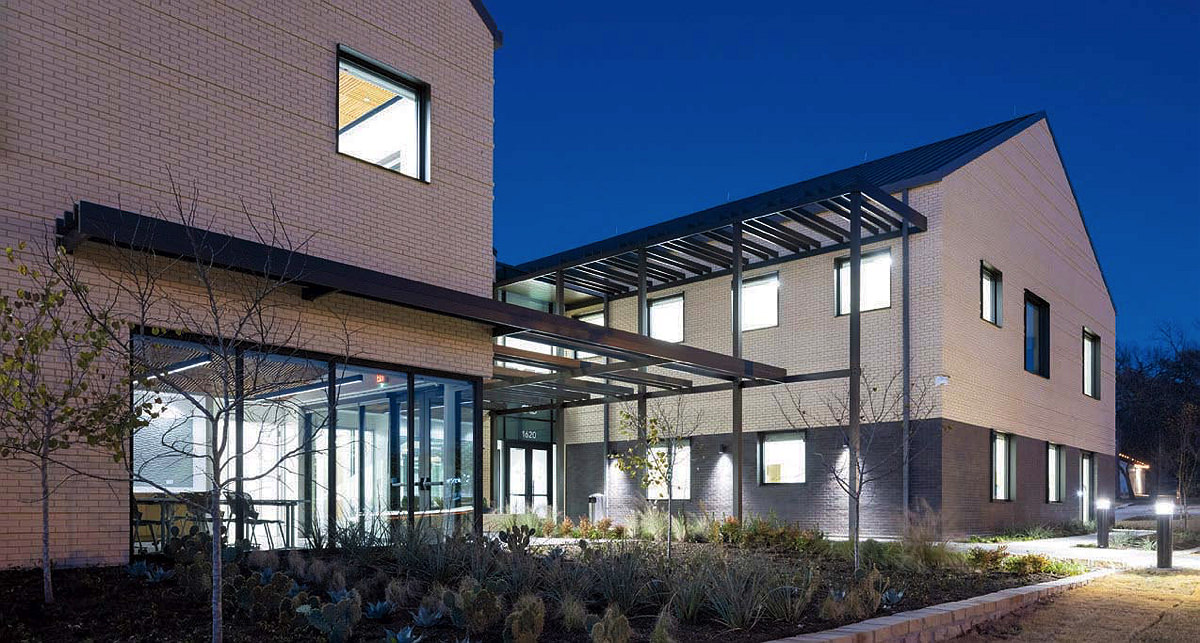 Photograph by Iwan Baan
Caitlin Taylor, based in Poughkeepsie, leads regional food network research and development—work intended to address the global challenges of climate change and supply-chain fragility. One project involves the development of a campus for the Land Institute in Salina, Kansas—what Taylor called "the most amazing group of agricultural mad scientists," dedicated to fostering prairie biodiversity by developing new strains of perennial food grains. A second involves the adaptive reuse of an old auto body shop as a grocery store and teaching kitchen for the Kingston, New York, Food Co-op. The Co-op is soliciting program ideas from its members, and construction should begin by the end of the year.
Sierra Bainbridge oversees landscape work worldwide from her Boston base. Her team aspires not only to beautify for the sake of people but to heal the planet. As a result, their work involves both the plantings around a building and the building itself. Internationally, working in remote places, that begins with utilizing locally available materials as much as possible, as was the case with the volcanic field stones integral to the Butaro hospital. "It's not like we create this cool shape and then down the line we figure out what materials they are," she said. "How the materials are gotten and processed and used should actually inform the shape and the form that it takes." Domestically, the challenge is reuse: minimizing the embodied carbon generated in creating and transporting new construction materials—foremost among them the cement in concrete. MASS Design's approach also involves conserving existing landscapes, restoring their ecological functions, promoting biodiversity, and, ultimately, sequestering carbon. "When you're doing architecture," Bainbridge said, "you're always going to spend carbon, because you're always using materials, even if you're minimizing it. What landscape can do is fill the gap."
You might also like
Viet Thanh Nguyen urges moving beyond the "sob story."
The context for Harvard Management Company's 2023 results
The Crimson outlasts the Bears in an Ivy nighttime shootout.
Most popular
Turning the Black List into a business, to modernize Hollywood's dream machine
A mansion promotes artist Winslow Homer's roots in Belmont, Massachusetts.
Digitized herbaria collections data allow researchers to predict future plant ranges.
More to explore
A test can identify these productivity-boosting personnel.
Ancient history professor studies coins, ceramics, and Zelda.
Anwar Floyd-Pruitt's wildly profuse art