Features
In Flight
Documenting the refugees fleeing war to seek safety in Europe
In the fall of 2015, Maciek Nabrdalik [8], a Warsaw-based documentary photographer, turned to a contemporary humanitarian crisis: the plight of refugees fleeing ceaseless wars. Nabrdalik, a Nieman Foundation fellow at Harvard this year, is studying migration.
Describing this project, he has written, "They first appear as small, undefinable spots on the horizon. Nobody knows exactly when and where they will appear—but what is certain is that they keep coming. Several dozen times a day. Within an hour, usually, those spots begin to come into focus. Those spots are humans. Fifty heads—side by side. Fifty stories, tragedies and dreams clustered in small black rubber dinghies, which set sail from the Turkish coast toward Europe. They escape from Syria, Afghanistan, Iraq, Somalia, fleeing war, fear, and poverty. For some, these couple of kilometers of the Aegean Sea will be the most expensive journey of their lives. Many people see this first contact with Europe as a rebirth. They rejoice in the help that they receive in the beginning of a new, better life. But maybe they don't think about the real journey, which is just beginning. A journey in which their identities, their reasons for escaping, once again become a blur. For at least several weeks, these people will become a shapeless migration mass, associated by European Union countries with 'imposed quota policies,' a dangerous, foreign wave of immigrants flooding Europe. They will face weeks of waiting, arduous journeys on foot, by train, bus. They will experience bleak conditions, uncertainty, humiliation and pain. But their persistence will endure."
His work was first exhibited locally at the Harvard Ed Portal last fall.
~ The Editors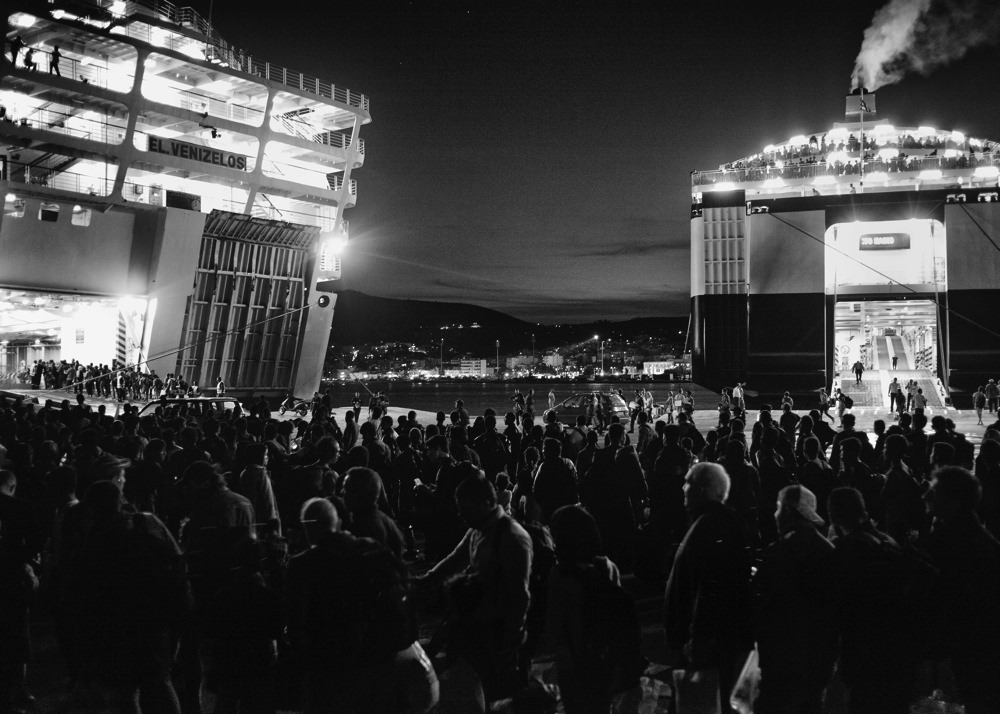 [11]
MYTILENE, LESBOS, GREECE
Thousands of refugees board two overnight ferries to Athens to continue their exhausting journey through the Balkans to northern Europe.
Photograph by Maciek Nabrdalik

Online Extras
Greece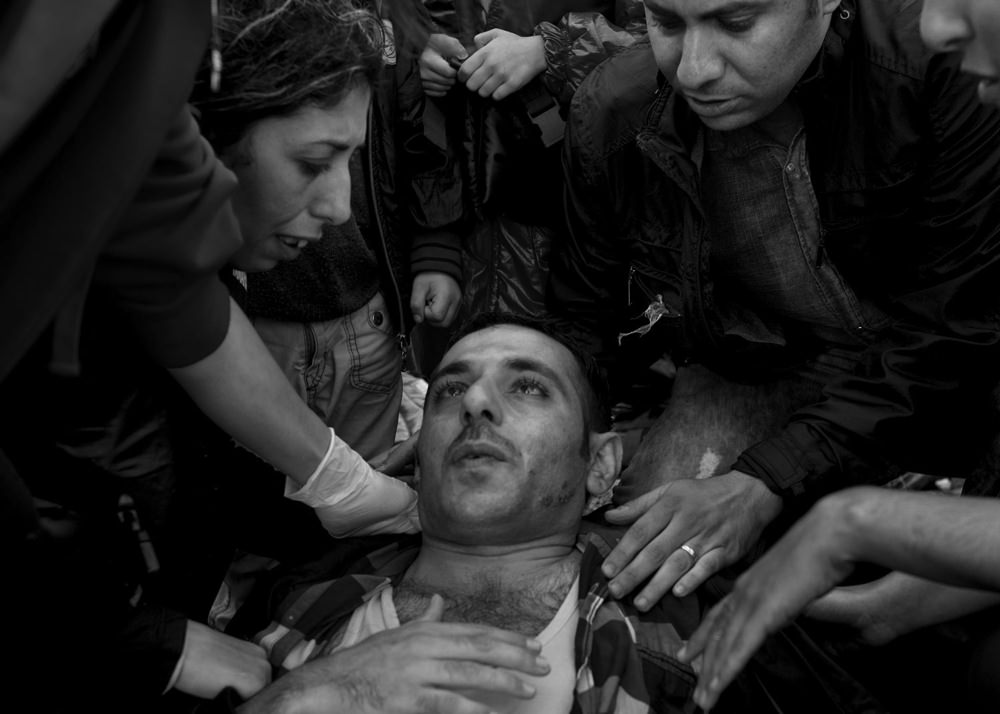 (1 of 5) Family and volunteers surround a refugee who collapsed on a beach after arriving in an overcrowded dinghy on the Greek island of Lesbos from Turkey on September 24, 2015.
Photograph by Maciek Nabrdalik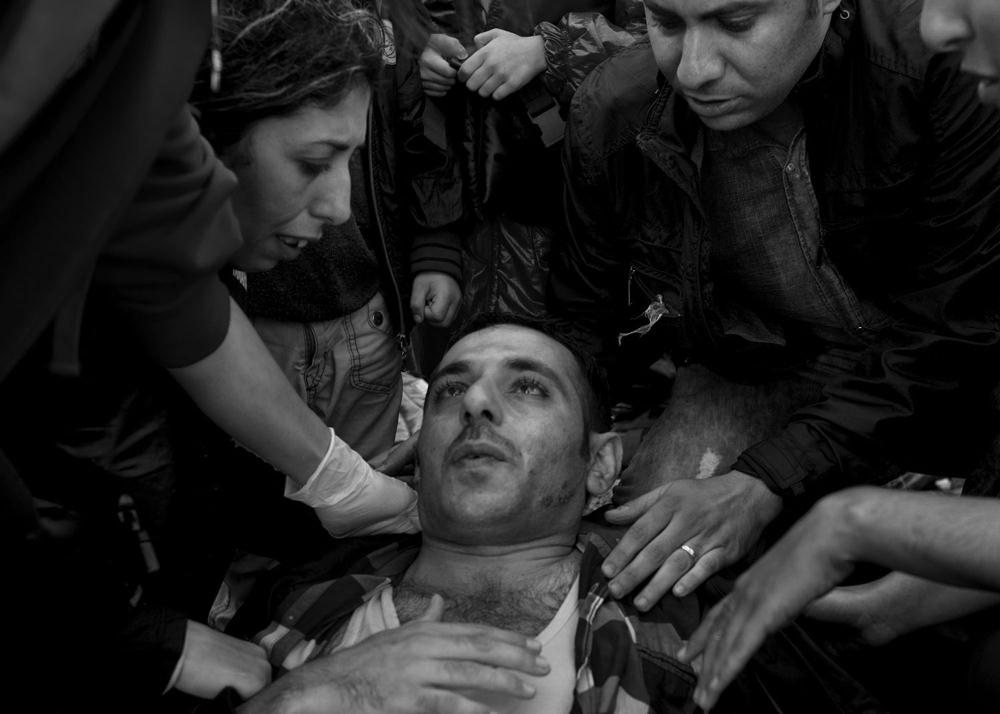 (1 of 5) Family and volunteers surround a refugee who collapsed on a beach after arriving in an overcrowded dinghy on the Greek island of Lesbos from Turkey on September 24, 2015.
Photograph by Maciek Nabrdalik
Link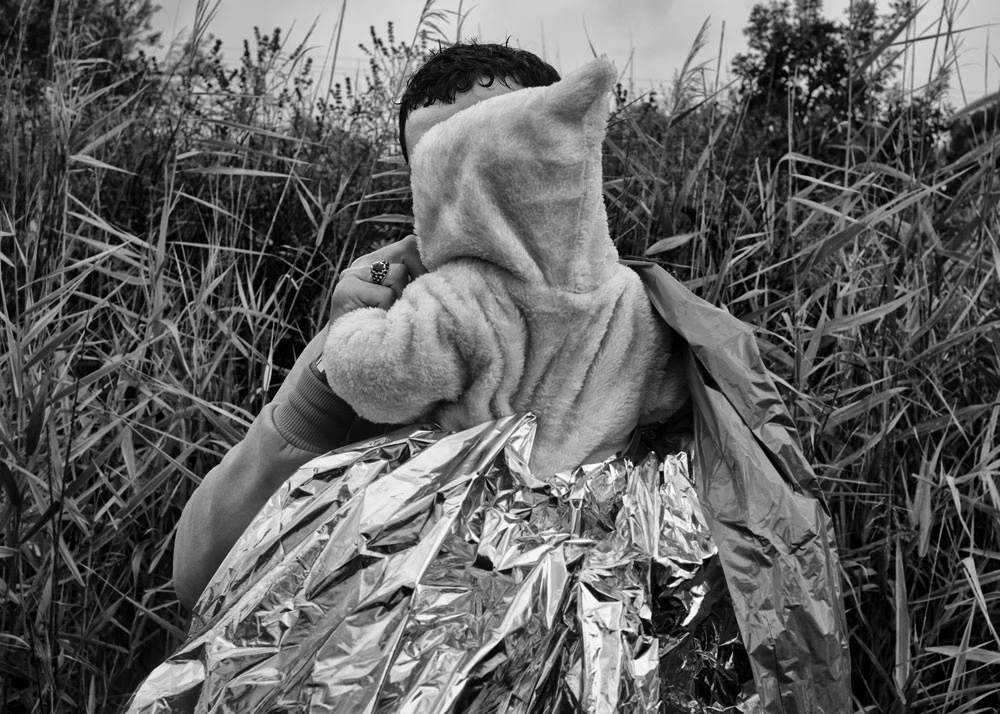 (2 of 5) A man hugs his baby after landing on the Greek island of Lesbos on September 22, 2015.
Photograph by Maciek Nabrdalik
Link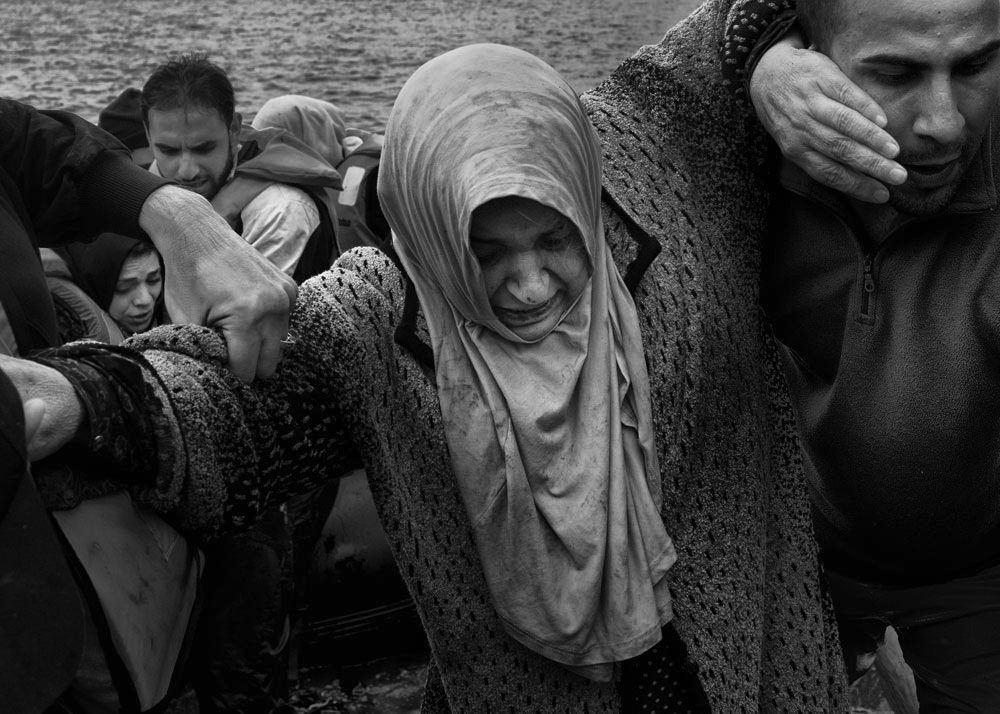 (3 of 5) Refugees leave a dinghy on the coast of the Greek island of Lesbos on September 23, 2015. According to UNHCR, about one million refugees and migrants came to Europe by sea and 80 per cent of those came via the Aegean Sea from Turkey into Greece. Most of them flee conflict in Syria, Iraq, and Afghanistan.
Photograph by Maciek Nabrdalik
Link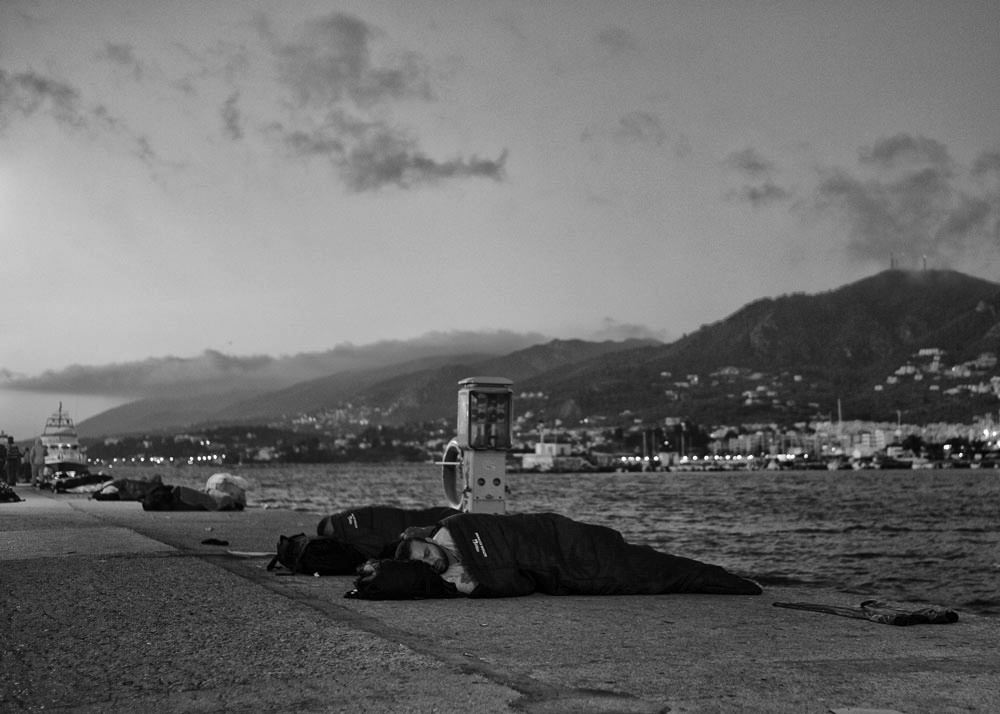 (4 of 5) Refugees sleep in the Port of Mytilene on the Greek island of Lesbos on September 25, 2015. All refugees coming to Lesbos wait here to buy ferry tickets to Athens after they register in one of the temporary camps on the island.
Photograph by Maciek Nabrdalik
Link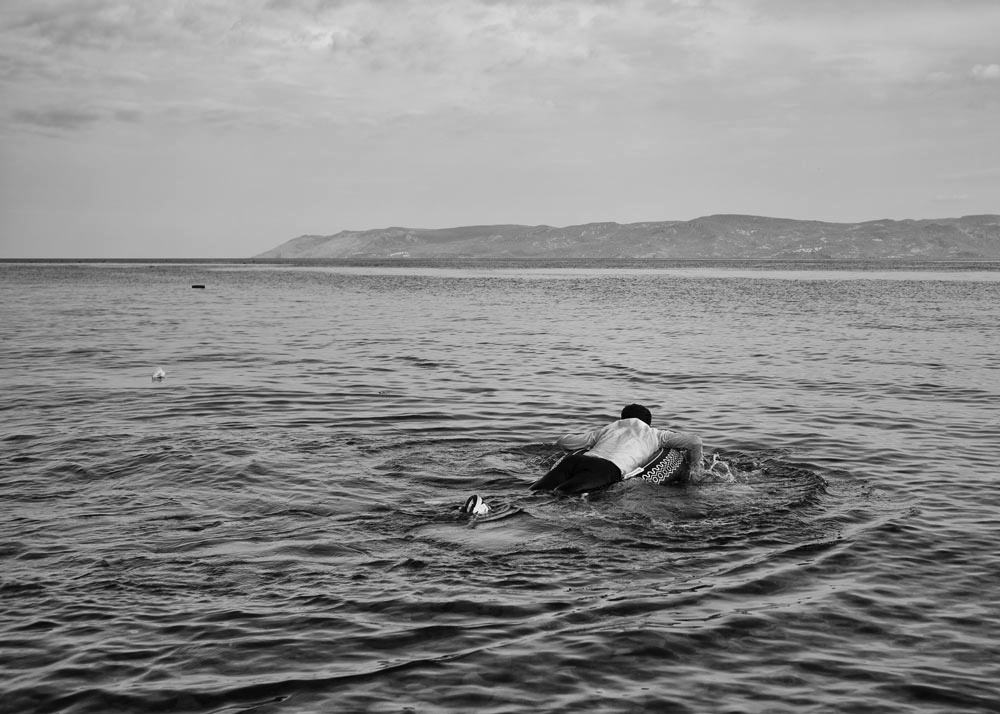 (5 of 5) A man relaxes in the Aegean Sea off the coast of Lesbos after crossing from Turkey to Greece in an overcrowded dinghy on September 24, 2015.
Photograph by Maciek Nabrdalik
Serbia, Slovenia, and Croatia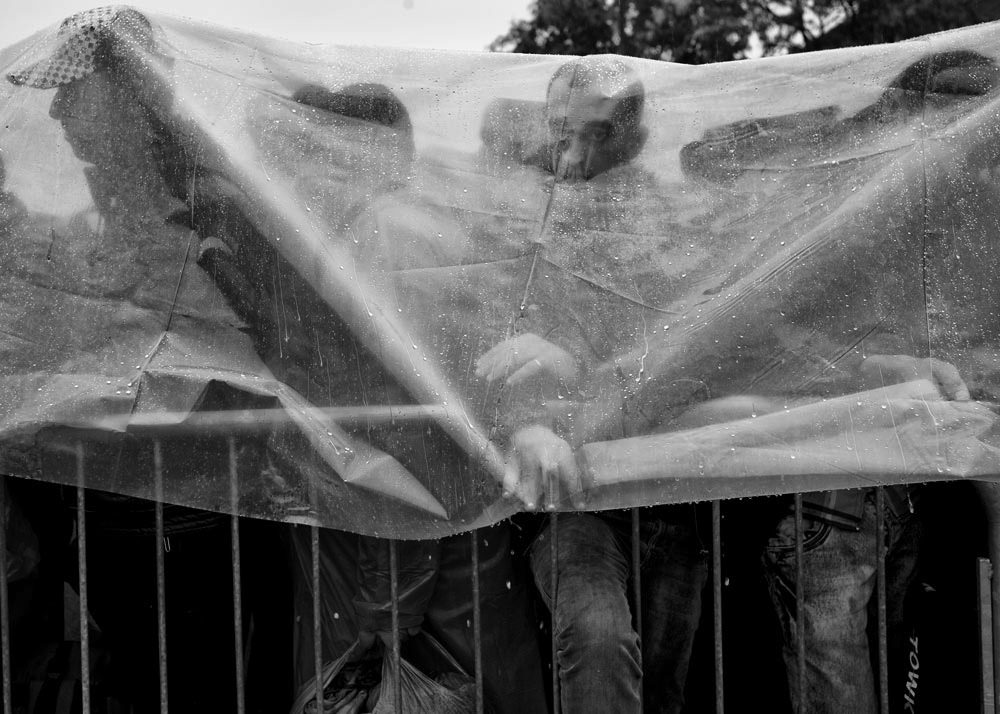 (1 of 7) Refugees wait under a plastic cover in a heavy rain to register in Presevo, Serbia, on October 7, 2015. All refugees crossing the Serbia-Macedonia border must register in the camp in Presevo.
Photograph by Maciek Nabrdalik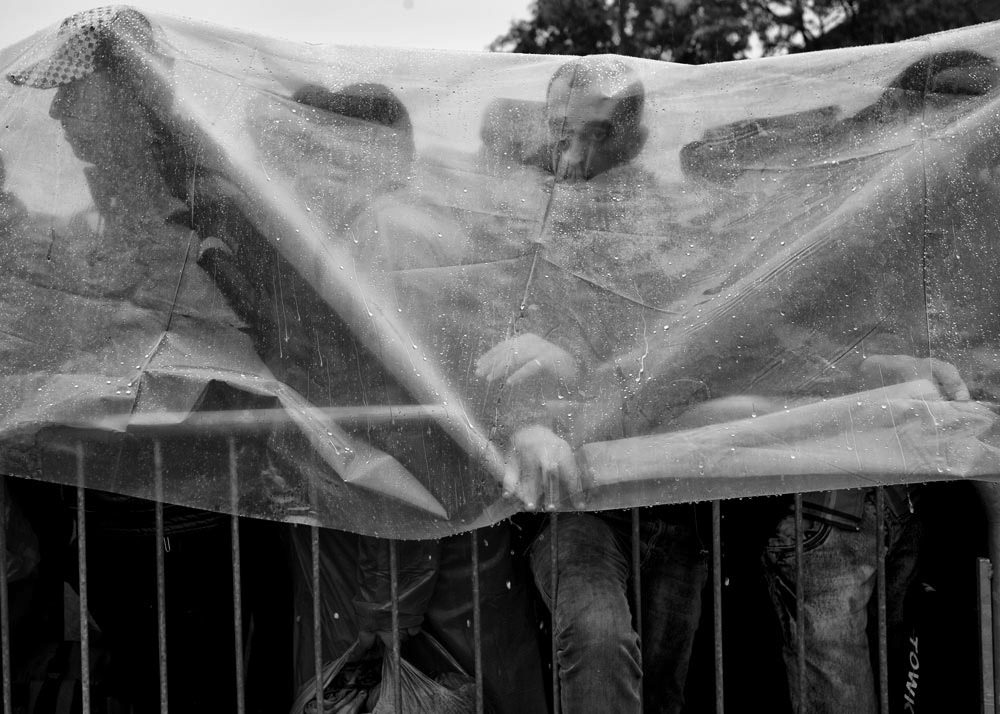 (1 of 7) Refugees wait under a plastic cover in a heavy rain to register in Presevo, Serbia on October 7, 2015. All refugees crossing the Serbia-Macedonia border must register in the camp in Presevo.
Photograph by Maciek Nabrdalik
Photograph by Maciek Nabrdalik
Link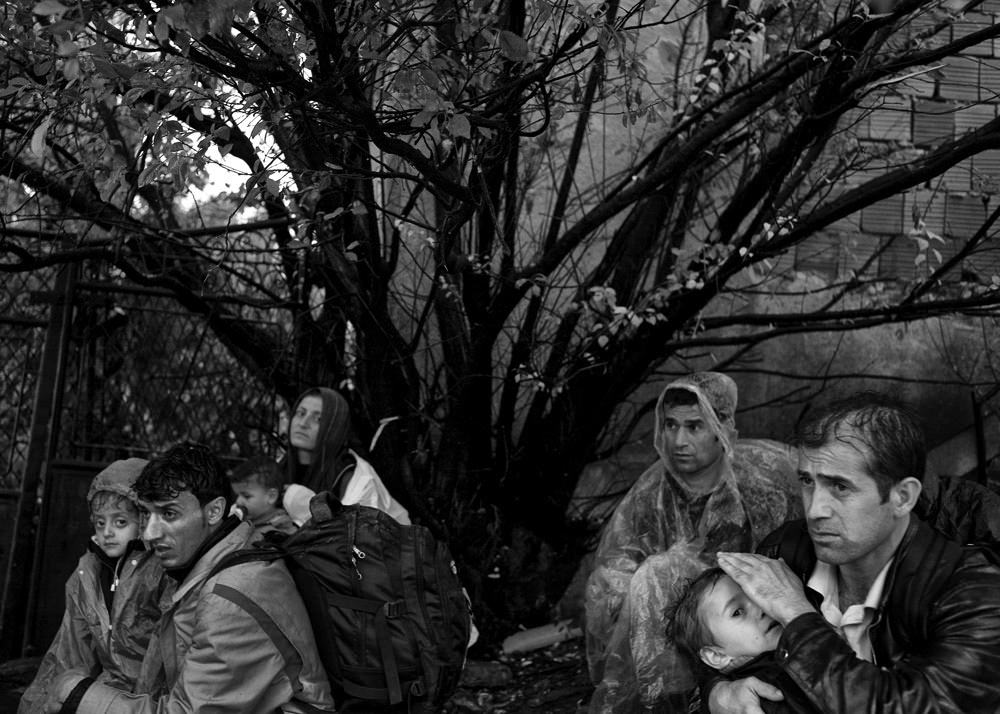 (2 of 7) Two Syrian families hide from a heavy rain in Presevo, Serbia ,on October 7, 2015.
Photograph by Maciek Nabrdalik
Link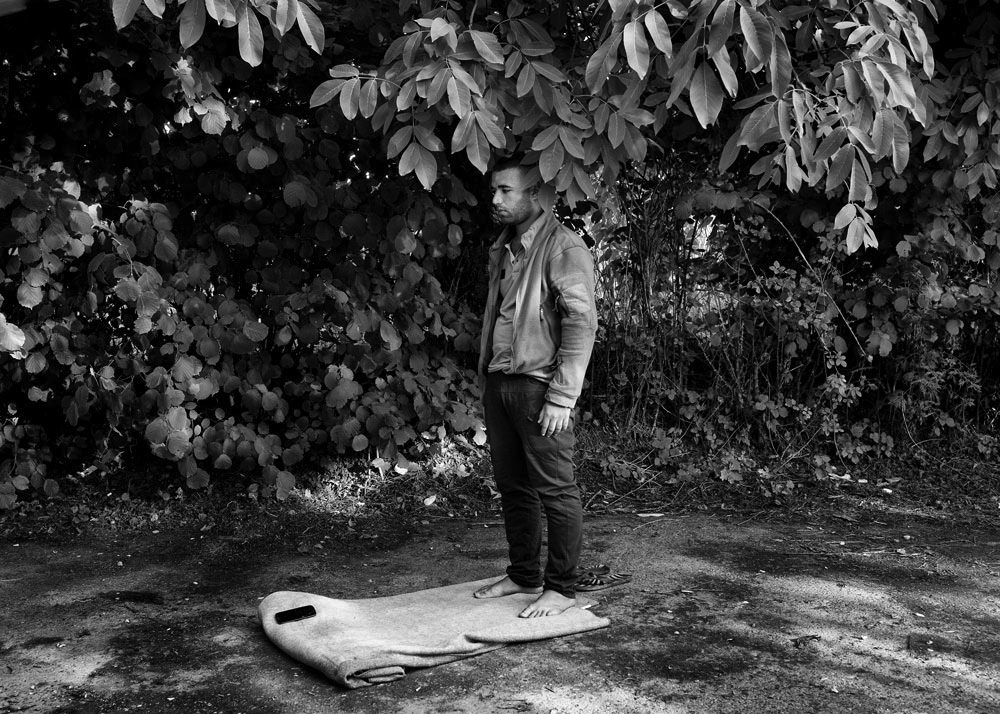 (3 of 7) A refugee prays near the Serbia-Croatia border crossing near the village of Berkasovo, Serbia, on October 5, 2015.
Photograph by Maciek Nabrdalik
Link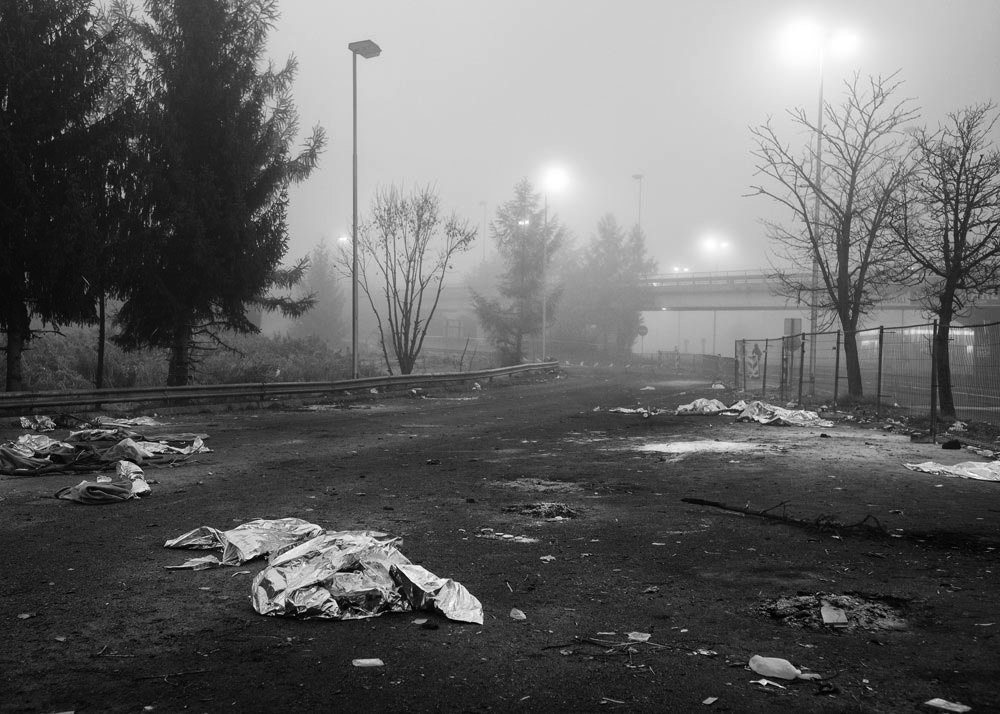 (4 of 7) An early morning landscape of the Slovenian-Austrian border in Sentilj, Slovenia, on November 3, 2015. Nearly 150,000 people have entered Slovenia since mid October, when the Hungary closed the border with Croatia.
Photograph by Maciek Nabrdalik
Link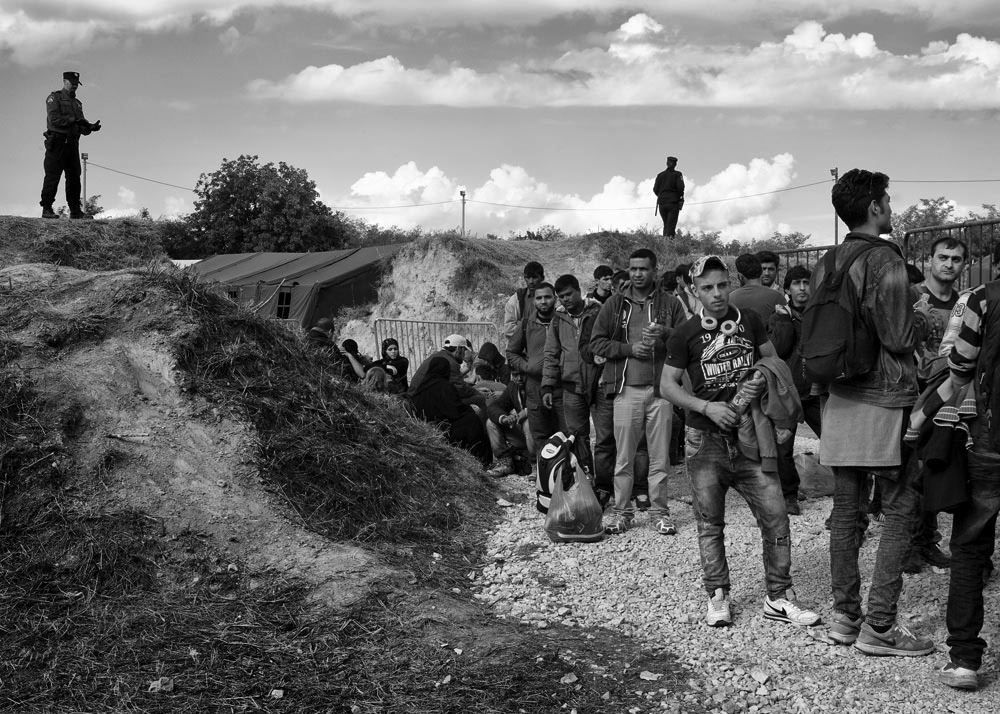 (5 of 7) A group of refugees wait in line after registration in the refugee camp in Opatovac, Croatia, on September 24, 2015.
Photograph by Maciek Nabrdalik
Link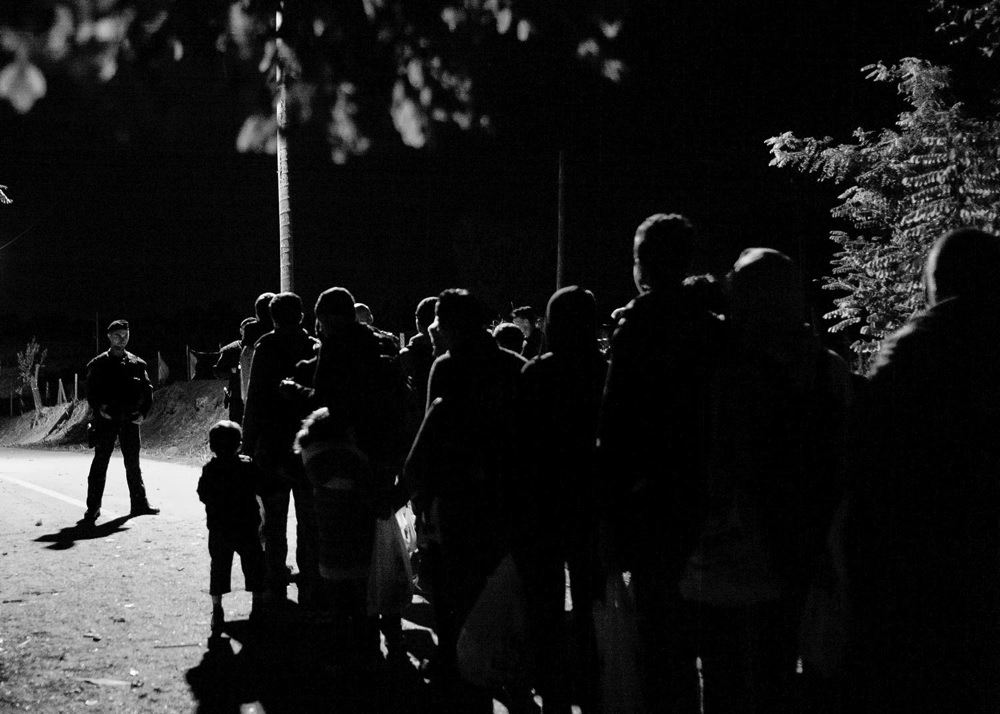 (6 of 7) A group of refugees wait to cross a border line between Serbia and Croatia, near the village of Berkasovo, Serbia, on October 5, 2015.
Photograph by Maciek Nabrdalik
Link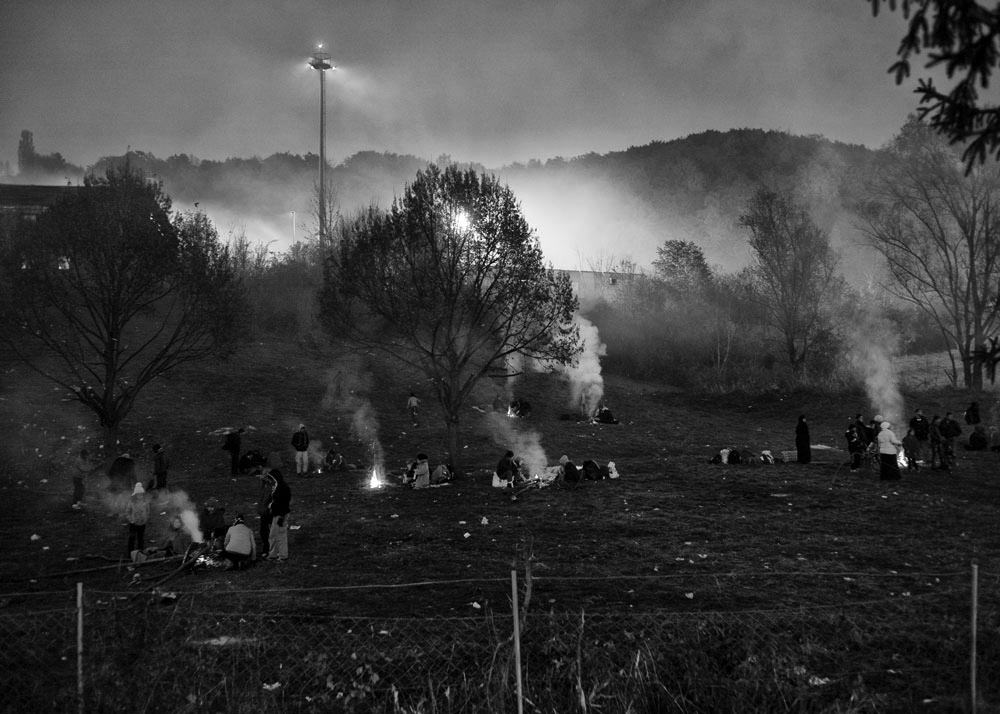 (7 of 7) Refugees build fires while waiting to be allowed to go into Austria at the Slovenian-Austrian border in Sentilj, Slovenia, on November 2, 2015.
Photograph by Maciek Nabrdalik