News
Harvard Invests in MIT's The Engine
10.27.20
MIT-created venture firm The Engine, which aims to provide capital required to tackle difficult technological problems, has completed a $230-million funding round, including Harvard as an important new partner in the venture, and bringing its total capital commitments to $435 million. Among the investors in the Fund II financing is the University, which is said to be providing $25 million: the amount that MIT initially committed as a limited partner after launching the enterprise in October 2016 [4].
Rather than seeking to fund applications that are ready to become businesses, as most shorter-term venture-capital funds do, The Engine was designed to support locally based start-ups, "primarily those that are developing 'tough' technologies—breakthrough ideas that require time and patient capital to commercialize—in a range of sectors including biotechnology, robotics, manufacturing, medical devices, and energy," according to MIT's announcement. The idea is that technological breakthroughs that have huge promise to benefit society—some requiring further breakthroughs, specialized equipment, and costly research to prove out—may need financial and other support that does not fit the business model of existing, shorter-term venture funds or other sources of development capital. Thus, the firm provides incubator space, financing, access to equipment, and shared services (legal, technology licensing, and administrative assistance). Its initial funding round was reported in April 2017 to have exceeded $150 million [5], including MIT's interest as a limited partner.
According to today's announcement, The Engine has backed 27 companies working on aspects of climate change (fusion power—the classic long-cycle, capital-intensive problem, and coal- and emissions-free steel production), human health (monitoring the coronavirus in wastewater), and "advanced systems" (encompassing, so far, work on semiconductors, space, autonomous vehicles, and quantum computing).
MIT is participating in Fund II, with Harvard as a new limited partner. "We launched The Engine to help young companies focused on Tough Tech challenges that have the potential for enormous societal impact," said MIT president L. Rafael Reif in the announcement. "Our aim was to provide them with a new model of sustained assistance and an ecosystem of talent, expertise and support, so we are truly thrilled that Harvard has joined us in this mission. Through investing in The Engine's Fund II, MIT and Harvard will help The Engine's innovative startups speed their progress from idea to global impact." 
In making this University (as opposed to endowment) investment, Harvard seeks to encourage its faculty members' and schools' "robust research and teaching efforts to tackle the climate crisis and support technology and healthcare innovation," according to the announcement: academic aims, rather than strictly financial ones. President Lawrence S. Bacow cited "a strong partnership with a clear mission." He continued:
At Harvard, we have mobilized and supported our researchers who are working on emerging technologies that can make a difference in the world. But their ability to have an impact will depend on risk capital willing to support the translation from academic lab to commercial impact. By partnering with The Engine, we can speed that transition, scale technologies and enable start-ups to advance more quickly towards solutions to global threats.
Harvard thus joins MIT as a source of long-term capital, consistent with The Engine's business model of transitioning technological research toward commercial success. MIT announced last year that it would expand The Engine's facilities by adding 200,000 square feet of renovated space, capable of accommodating 100 portfolio companies and up to 800 staff members [6], with a focus on engineering and physical sciences. It is expected to open in 2022, with Harvard and MIT also welcoming entrepreneurs affiliated with the enterprise to their own campus facilities.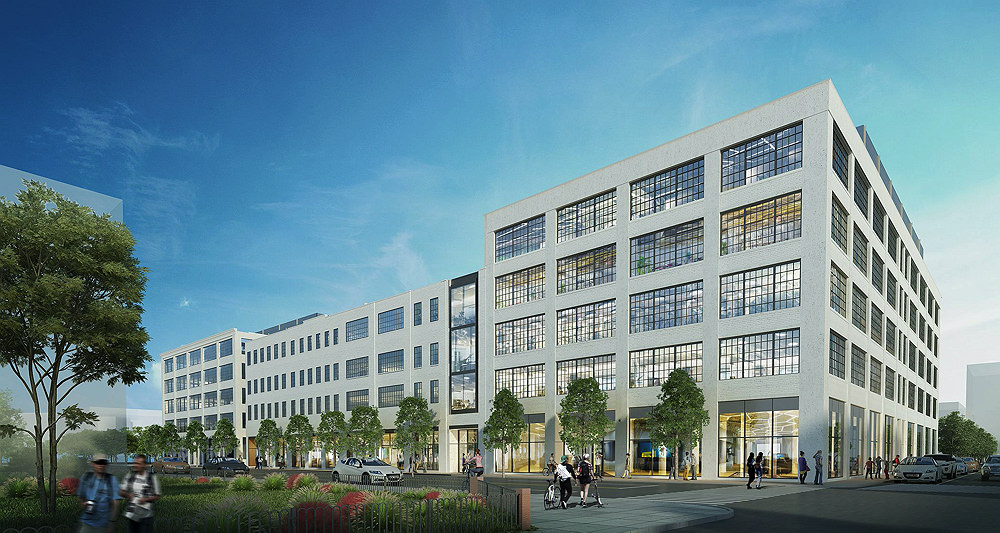 Image courtesy of The Engine

.
According to the announcement, The Engine [7] has invested in 17 startups spun out of MIT, plus five Harvard-affiliated portfolio companies. Its website lists about two dozen Engine staff members. Board members include:
Sue Siegel, chair, former chief innovation officer at GE;
Anantha P. Chandrakasan, Bush professor of electrical engineering and computer science and dean of the School of Engineering at MIT;
Linda Pizzuti  Henry, managing director of Boston Globe Media Partners;
Robert Kraft, M.B.A. '65, chairman and CEO of The Kraft Group, owner of the New England Patriots and the New England Revolution (whose family foundation funded the Kraft Precision Medicine Accelerator

[8]

at Harvard Business School in 2016, to help improve development of treatments across the biomedical industry and research communities);
Brad Powell, managing director of investment for Emerson Collective (the philanthropic and social-change organization founded by Laurene Powell Jobs); and
Jeremy Wertheimer, vice president for engineering at Google.
Harvard's quantum-science initiative [9] is also growing in collaboration with MIT (and other partners). A similar collaboration is the cell- and gene-based therapies center announced last November [10].
Read The Engine's news release [11] here.