Factory Fans
Innovative museums highlight New England's industrial past.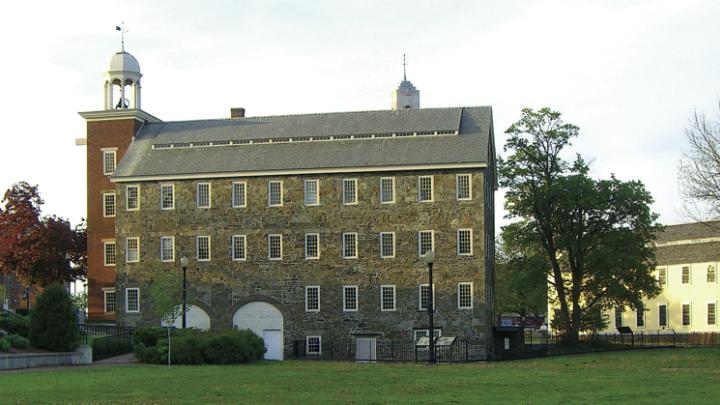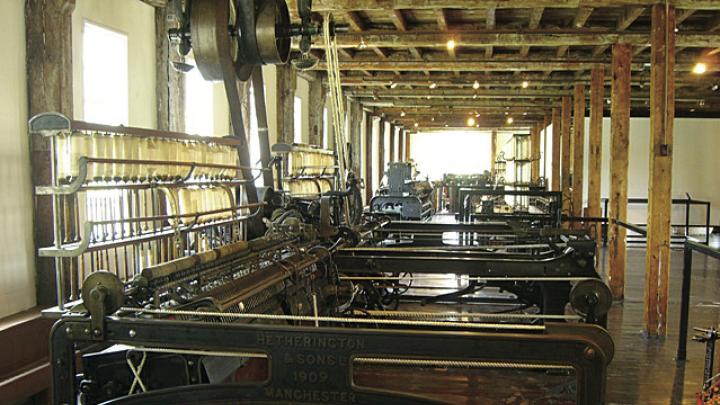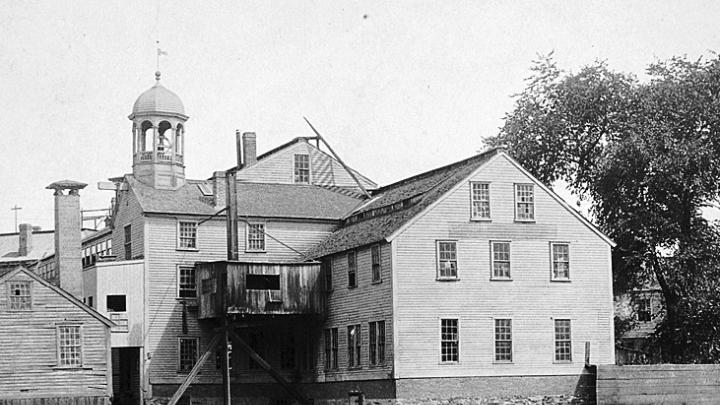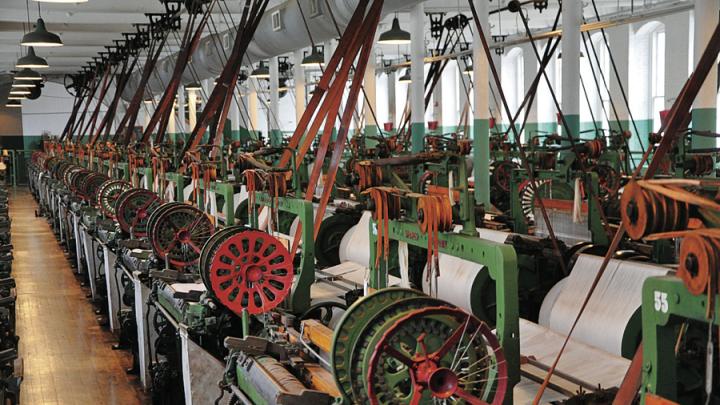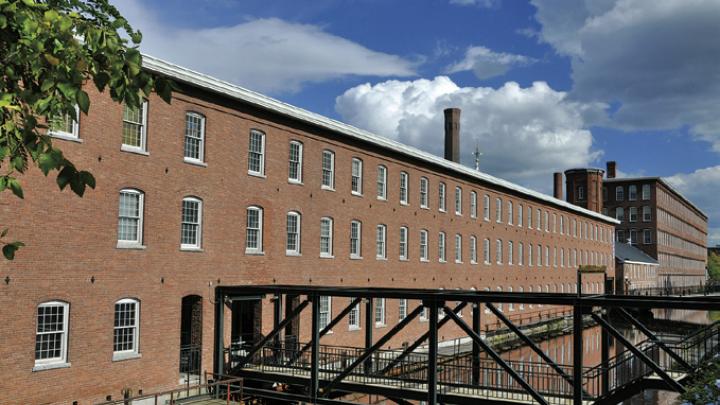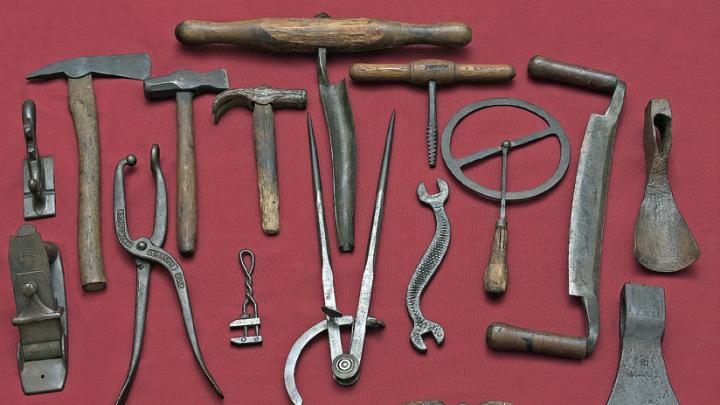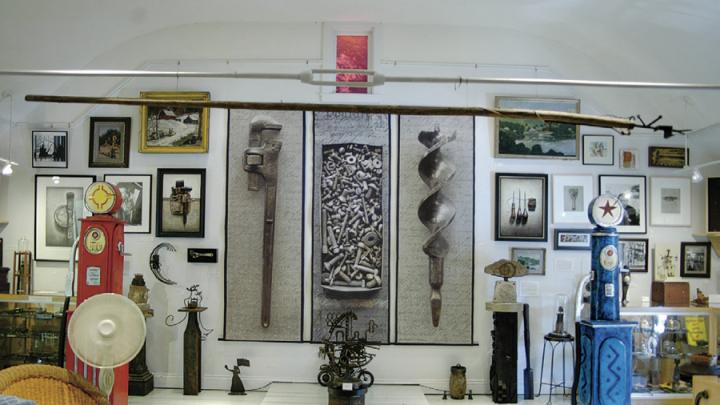 The rich industrial history of New England is part of our collective national experience, but rarely grabs our attention day to day. "So many different types of industry permeated our landscape over the last 200 years, and then, without a lot of fanfare, a lot of it disappeared," says Dan Yaeger, M.T.S. '83, the former executive director of the Charles River Museum of Industry & Innovation, in Waltham, Massachusetts. It celebrates the first fully integrated mill in the world, designed by Francis Cabot Lowell, A.B. 1793, and presents the nation's industrial history, and histories of its other innovators. "The textiles moved south and now we're into this creative/information economy that doesn't deal with things. Many people, especially the younger generation, have no direct personal history with industry," he adds, much less daily exposure to smokestacks, the rush of water over a mill wheel, or the roar of steam-driven factory engines reverberating through their communities. As a result, museums focused on industry are challenged to create a vivid yet accurate picture of that era—and to figure out how to draw the attention of visitors, especially younger ones. "Finding sources of visitors and support is difficult," adds Yaeger, now executive director of the New England Museum Association. "How do we attract people to these museums?"
Here are a few examples of how historians and curators have succeeded in bringing New England's industrial history alive. 
Slater Mill Museum
Pawtucket, Rhode Island
www.slatermill.org
401-725-8638
Considered a traitor in his native England, engineer Samuel Slater was instrumental in founding the American industrial revolution—in the village of Pawtucket. In 1793, having surreptitiously fled across the Atlantic with copied plans of innovative spinning-machine systems, Slater opened the first successful water-powered mill in the United States. Spinning had been primarily a small-scale domestic activity, but now machines could transform bales of cotton into finished yarn. The Slater Mill harnessed not only the power of the Blackstone River, but also the talents of local mechanics and artisans, the sweat of laborers, and the entrepreneurial moxie of local merchant turned industrialist, philanthropist, and abolitionist Moses Brown. 
The museum uses three buildings, including the original, wooden Slater Mill, to explain this historic change and its reverberating effects on the young nation—and the future. On display are a working cotton gin (invented by Eli Whitney, of Westborough, Massachusetts, in 1793) and replicas of Slater's carding machine and the throstle-frame spinning system that give visitors a process-driven understanding of how yarn was made and why these developments in the textile industry were so important. 
At a second building, the Wilkinson Mill, visitors can see and hear a 16,000-pound wooden water wheel (a replica of an 1826 wheel) being turned by the river and triggering the machinery inside. Beginning in 1869, wheel power was replaced by the first of the two metal turbines still underneath the Slater Mill. (Plans are under way to restore them and use one to generate electricity for the museum.) Costumed interpreters guide visitors through all the buildings, including in and around the Sylvanus Brown House and garden, which highlight daily life and how tasks such as spinning and weaving were done before automation. (Brown, a skilled carpenter, made full-scale wooden patterns of machine parts for Slater.)
Slater himself moved up the river and in 1803 established Slatersville, the first preplanned industrial community; he built a larger-scale mill (the original building was replaced with the current stone structure in 1826), along with workers' housing and a company store. He ultimately settled in Webster, Massachusetts, where he built more mills, and is buried in the town cemetery. 
Most of this industry was made possible by the Blackstone River, which runs from Worcester, Massachusetts, to Providence. The river valley is now a National Heritage Corridor because so much diverse industry sprang up along its banks, including a lucrative canal system linked to the Atlantic. The 1,000-acre Blackstone River and Canal Heritage State Park (www.mass.gov/dcr/parks/central/blst.htm), about a half-hour drive from the Slater Mill, in Uxbridge, Massachusetts, commemorates the region's industrial history while also offering canoeing, biking and walking trails, and cross-country skiing. The preserved Millville Lock is nearby, as are the towering rocks of the Blackstone Gorge.
Slater Mill current exhibits: September 9 through October 29: Lace made in Seekonk, Rhode Island, from the museum's extensive archives. September 17 through October 30, Friday and Saturday evenings: Ghost Tours Mill & Mysteries: A Ghostly Experience.
Lowell National Historical Park
Lowell, Massachusetts
www.nps.gov/lowe/planyourvisit/index.htm
978-970-5000
This national park incorporates multiple activities and exhibits that explore the later stages of the cotton-mill era, when "the raw cotton came in as bulk and left the mill as a bolt of finished cloth," says National Park Service spokesman Phil Lupsiewicz. The park also explores what life was like for workers in the first major city in the United States built around an industry. At the Boott Cotton Mills Museum, visitors hear and see the roaring operating looms, and watch thread being turned into bolts of cloth. Videos offer moving oral histories from workers and explain such artifacts as the carding machine, used in the cotton rendering process. Another interactive video station explores the layered history of the labor movement, giving voice to the perspectives of both management and workers. 
Francis Cabot Lowell (for whom the city is named) and a circle of investors known as the Boston Associates first opened such a mill in Waltham, Massachusetts, in 1814. But after Lowell's death in 1817, his partners, recognizing the Charles River's relatively limited power, chose to build an expanded operation in the late 1820s in what was originally known as East Chelmsford, on the Concord and Merrimack rivers. That same group also built spin-off operations throughout New England, notably in Manchester, New Hampshire. "This was very much like the go-go 1980s era of great speculation and profits," says Dan Yaeger, who is writing a biography of Lowell. "They were the dominant capitalists. They also contributed tremendously to building civic institutions, such as Massachusetts General Hospital and McLean Hospital." 
To understand the lives of their workers, visit the park's cultural center and its Mill Girls and Immigrants exhibition. This offers a partially recreated boarding house (initially owned and run by the mill owners, who also fed the workers), with bedrooms, personal objects, writing samples, and memoirs of the early- to mid-nineteenth-century working experience and of factory workers' social lives in Lowell. Factory bells dominated city life, waking workers at 4:30 a.m., for example, so they could be at work within 20 minutes. Bells also rang to close the factory for the day, at 7 p.m. When the textile industry was at its height in Lowell, in the 1880s, the city had about 10 major companies operating cotton mills, involving more than a hundred buildings. The mill girls, many of them local farmers' daughters, were eventually succeeded by immigrants whose experiences of work and assimilation are chronicled as well. (There's also a display on modern Lowell's still-diverse population.) 
Guided tours are available year-round; those with a deeper interest in the subsurface mill machinery can request in advance to see the turbines, gears, and components in the "River Transformed" tour. Seasonal trolleys tour the city and boats cruise the canals, built to divert river water to power the various mills. Parklands along parts of the canal route and the Merrimack River are great for activities from picnicking to playing. 
The best way to see Lowell is on foot or by bike; the national park and most of the industrial-era attractions are located downtown, which is easily accessible on the MBTA commuter rail from Boston's North Station. The American Textile History Museum (www.athm.org) has a hands-on exhibit explaining how different textiles are made. Also nearby are the New England Quilt Museum (www.nequiltmuseum.org) and the Whistler House Museum of Art (www.whistlerhouse.org), the artist's birthplace. And Lowell has its own postindustrial charm, as well, with restaurants, stores, and annual tributes to native son Jack Kerouac.
---
American Precision Museum
Windsor, Vermont
www.americanprecision.org
802-674-5781
Open Memorial Day through October 31, this intriguing museum shows the evolutionary development of the interchangeable, machine-made parts that made mass production possible. Early typewriters, watches and clocks, sewing machines, firearms, and a b icycle are displayed alongside the machines that produced the metal parts used to build them. The museum is housed in the 1846 Robbins & Lawrence Armory, a National Historic Landmark. The company pioneered the making of interchangeable parts for rifles, using a combination of machinery and hand-crafting that revolutionized manufacturing. One current exhibit, From Muskets to Motorcars: Yankee Ingenuity and the Road to Mass Production, explores early engineering and the modern world, and features a 1927 Chevrolet and a 2006 biofuel racing car designed by Dartmouth graduate students. 
Davistown Museum
Liberty, Maine
www.davistownmuseum.org
207-288-5126
For 40 years, H.G. "Skip" Brack has searched New England's cellars, factories, and boat shops for woodworking tools for use by customers of his Liberty Tool Company. "We process about two tons of materials every week," he says, "and hidden among those are the history of toolmaking in New England." Brack, who's also a scholar of early American industry, has housed many of his most unusual historic finds in an eclectic institution that marries his interests in handmade tools, history, and contemporary art: his Davistown Museum. 
Among the thousands of items on display—hammers, axes, planes, chisels, carving tools—are Native American tools of stone and wood exhibited alongside those forged by the earliest colonial artisans—blacksmiths and coopers—as well as specialized tools used in New England's once-vibrant maritime industries. Artwork about or made from tools is also exhibited, and more than a hundred other works by Maine artists. 
"What I like are the stories tools tell us about seventeenth- and eighteenth-century America," says Brack. Try to visit the museum on a Saturday when he is there to highlight this regional history in person; he and his staff have written some 20 books, including a six-volume set on the history of toolmaking in America. (These are for sale, but researchers can also use his extensive library.) Some objects on display require explanation: few visitors will recognize the wantage rule used to measure quantities of beer in a keg, for example. "It's the oldest tool of its kind in the United States, hand-signed and dated by Robert Merchant of Berwick, Maine, in 1720," Brack reports.
He can also tell you all about tools made from "bog iron" (dug out of what are now the cranberry bogs of southeastern Massachusetts). "There were seven blast furnaces in Carver alone after 1720," he says. "They shipped cannon balls down to George Washington along the Wareham River." The colonists made many of their own tools simply from necessity: it took eight or nine months to obtain an ax from England, which supplied most of the steel for the region until resourceful local artisans started producing it in small quantities from homegrown recipes. 
Davistown (the area was once part of the "Davistown Plantation") also illustrates the transition from hand-forged tools to those made by machines, a process that began as early as 1830 and intensified with the Civil War. "By the 1870s, steam power and the band saws and table saws were doing most of the work that people had done by hand before 1840," Brack says. Although he points out that the well-regarded hand-tool maker, Lie-Nielsen Toolworks Inc., still operates in Warren, Maine, he admits, "I'm not a sentimental person, but I'm certainly saddened when you look at the whole history and the demise of the American tool industry. We're not the world's toolmaker anymore—China is." 
To see large-scale artwork made from tools and other salvaged materials, visit Brack's unique, two-acre Sculpture Garden in Hull's Cove, near the entrance to Acadia National Park (www.davistownmuseum.org/art.html). And fodder for creating your own tool-themed garden displays can be found by the ton crammed into one of his stores, including the three-story Liberty Tool Company (http://www.jonesport-wood.com/libertytool.html), right across from the museum.
You might also like
Stepping down after 30 years of University service
Harvard researchers seek to empower individuals to steer their own careers.
How the Bezos Earth Fund hopes to seed economic transformation
Most popular
Andrew Knoll on the planet's past—and fraught future
Framing the news with our best articles on diet and health
The research provides insight into the way materials react to repeated strain.
More to explore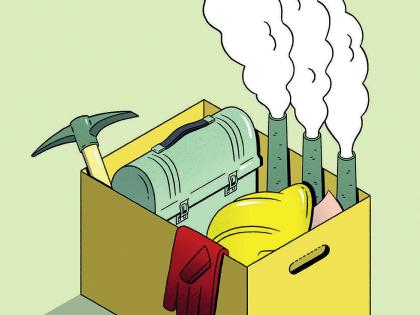 Expect massive job losses in industries associated with fossil fuels. The time to get ready is now.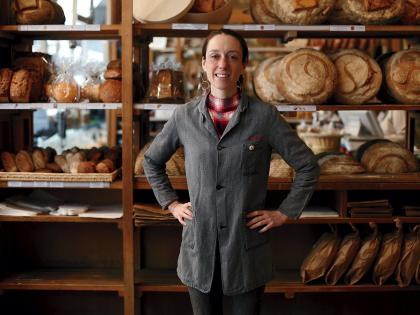 A third-generation French baker on legacy loaves and the "magic" of baking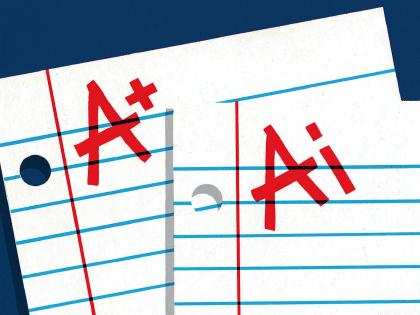 Generative AI can enhance teaching and learning but augurs a shift to oral forms of student assessment.