Montage
Exact Changes
The many pursuits of musicians Damon & Naomi
Photograph by Stu Rosner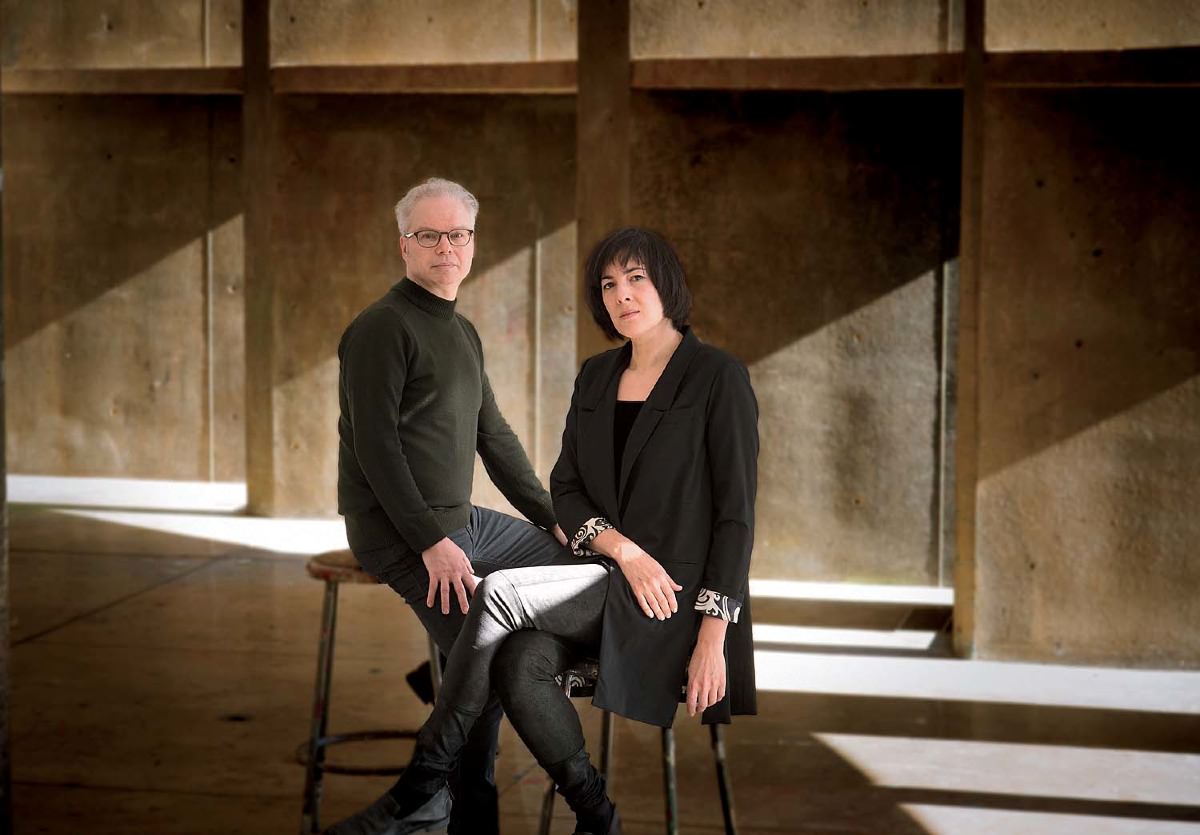 Photograph by Stu Rosner
Photograph courtesy of Naomi Yang and Damon Krukowski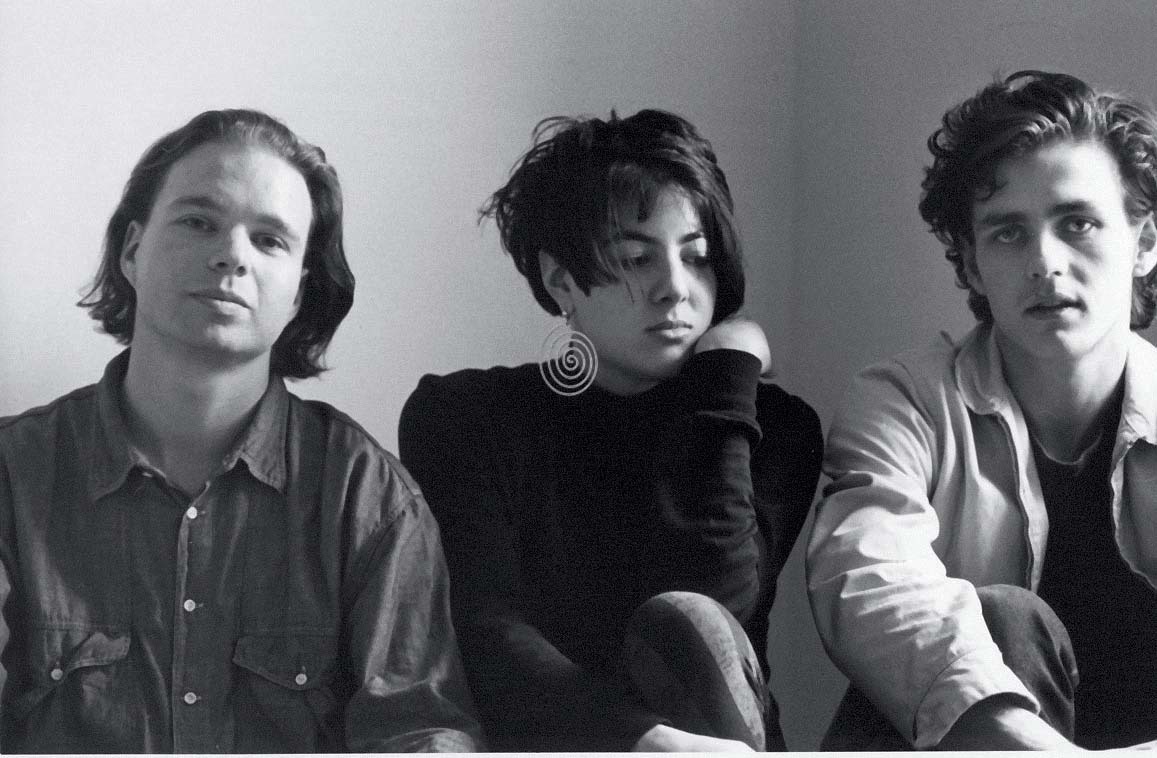 Photograph courtesy of Naomi Yang and Damon Krukowski
Photograph courtesy of Naomi Yang and Damon Krukowski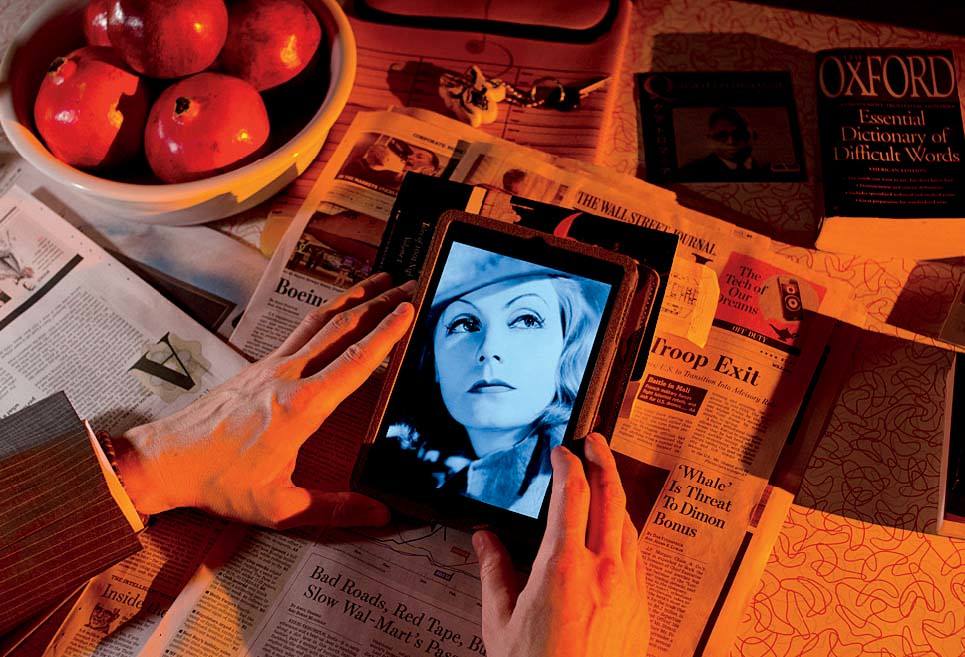 Photograph courtesy of Naomi Yang and Damon Krukowski
In 2002—the year the Argentine peso collapsed, eliminating half the scheduled shows in their South American tour—husband-and-wife bandmates Damon Krukowski '85 and Naomi Yang '86 flew to neighboring Brazil to play the rest of the dates. The trip was a risk; Brazil's economy was also faltering, and they knew they might not get paid. But they loved Brazilian music, they'd dreamed of seeing the country, and the promoter who invited them was, in Krukowski's words, "a lovely man." Other bands might have canceled, but, Yang says, "I think in general we're curious." They went.
In the end, the promoter couldn't pay. He'd guaranteed their fee in American dollars, and Brazil's soaring inflation put it out of reach. As the tour drew to a close and they headed for the airport, Krukowski asked the promoter to send him instead a classical guitar that had caught his eye in a São Paolo shop, a beautiful instrument with nylon strings and a luminous body. (He knew that the man, who happily agreed, could barter for it.) "And now," he says, "I have this marvelous Brazilian guitar. And it's changed how I play my other guitars, how I write songs."
That episode is not really so unusual for the couple in their plural pursuits. Krukowski is also an essayist and poet; Yang, the daughter of photographer John Yang '54, is also a photographer, as well as a graphic designer and filmmaker. Together they run a small press. Their modus operandi is curious more than cautious, headlong, willing to take a chance on the unknown.
The pair formed the influential indie-rock trio Galaxie 500 with fellow Harvard alumnus Dean Wareham '85 in 1987: Krukowki on drums (lacking a drum kit at first, he famously borrowed one from classmate Conan O'Brien), Yang on bass, and Wareham on guitar. They had been high-school friends in New York City, listening to punk, post-punk, and New Wave music: bands like the Velvet Underground and Joy Division. "When we started, it was the beginning of indie rock, before it got codified by major record labels," Yang says. "And it was an irresponsible thing to do—there wasn't any way you were going to make any money. It wasn't the popular form of the day; it was what the freaks did." At the time, both Krukowski and Yang were in graduate school at Harvard, studying comparative literature and architecture, respectively. They dropped out to give their full attention to the band.
Four years and three albums after it began, the Boston-based Galaxie 500, a pioneering influence on "slowcore's" dreamy sound, broke up abruptly in 1991, when Wareham left on the cusp of a major-label deal and what might have been mainstream stardom. "That was the path we were tentatively considering," Krukowski says, but "it fell apart amid all the pressures"—like a movie star dying young, offers Yang, with mystique intact.
Afterward, the couple, based in Cambridge, fanned out artistically. They began performing as Damon & Naomi. They launched their press, Exact Change, reviving out-of-print books focused on "Surrealism, Dadaism, Pataphysics, and other nineteenth and twentieth century avant-garde art movements," including works by Louis Aragon, Guillaume Apollinaire, Gertrude Stein—"basically," Yang says, "books Damon was reading in Widener Library and couldn't go buy his own copy.…We wanted to make these available to people."
Meanwhile, Yang moved into filmmaking. "All of a sudden it was like being hit by lightning," she says. "It's a wonderful thing to discover, in mid life, something that you never thought you would do, and to find this passion for it. It's like, in a used bookstore, finding a whole other section." She's directed music videos for other artists, and in February 2015 released Fortune, a gorgeous and evocative 30-minute silent-film study of filial grief, laid over an original Damon & Naomi soundtrack. With a visual sensibility not unlike her musical one, Yang's videos are stylish and emotive, full of metaphorical possibilities.
For Krukowski, who's published two volumes of prose poems, a consuming interest is the digital shift that upended the creative worlds he and Yang inhabit: music and publishing. A fellow this year at Harvard's Berkman Center for Internet & Society, he is at work on a book of essays on that topic. The book's discussion, he says, reaches beyond the much-lamented economic fallout for musicians when listeners stopped buying albums and began streaming music online—though it covers that, too. (In 2012, Krukowski created a stir by publicizing in the magazine Pitchfork his own meager streaming royalties.) But he also explores the social media channels that replaced fanzines, postcards, and mail-order record catalogs: "a sea change in how subcultures exist." And he is interested in how digital processing compresses sound, eliminating ancillary "noise"—sighs, breaths, the tension of inhabited silence—in order to transmit words. "The choice of what sound is meaningful is very serious and not obvious," he says, "and it's been made according to technological demands. A lot of sonic information gets lost."
Looking forward, Krukowski looks back. "We've always been very inspired by the 1920s in publishing," he says; Exact Change was meant to pay homage to the little magazines from that era. But the early modernist period just before World War II, he explains, was "actually a very unsettled moment for American media. A lot was changing, and some really curious forms came out, some interesting experimental work—and a lot of dead ends. But interesting dead ends." The current moment has similar cultural and economic confusions. He and Yang, he says, will keep trying things. And if someone offers them a ticket to perform in Brazil, they'll probably go.