Adjacent but Unequal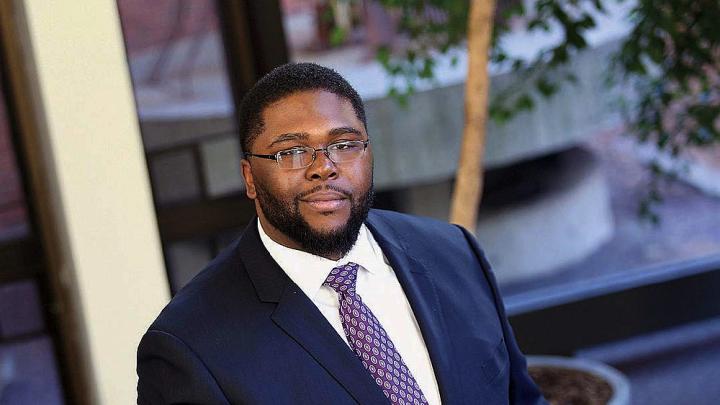 Earlier this decade, Anthony Abraham Jack posed a stern challenge to selective colleges that had begun to focus on attracting more students from lower-income families and communities. Within that cohort, he documented separate groups: the "privileged poor," who had gained access to day, boarding, or prep schools that introduced them to the social norms and academic culture of elite higher education (for example, making use of office hours); and the "doubly disadvantaged," whose path led from under-resourced public schools into an often bewildering environment on campus. For the latter group, that transition risked making the very students the colleges had recruited feel vulnerable and alienated, and thus more exposed to academic failure. (This magazine reported on his findings in "Aiding the 'Doubly Disadvantaged,'" September-October 2016, page 11)...
Now Jack, an assistant professor of education and Junior Fellow in the Society of Fellows, has expanded upon his work in The Privileged Poor: How Elite Colleges Are Failing Disadvantaged Students (published March 1 by Harvard University Press). Giving voice to the students he interviewed and observed at "Renowned University" deepens the emotional power of his research. But it also raises broader, disquieting questions about the pervasiveness and scale of inequality.
The students' voices. For a student who came to Renowned from a home life characterized by serial evictions, "[Y]ou know that being here is not a right," as one of them put it. "It's a privilege. Being in a place like this can easily be taken away. Everything you do here is at someone else's mercy. You're allowed to be here, allowed to take classes here because someone else is allowing that versus someone who can afford this.…If they can't go here, they'll go somewhere else."
Beyond the weight of this existential fear, there are the indignities that come from institutional thoughtlessness:
closing dining halls, except for athletes, during spring break—leaving hungry low-income students, who can't afford to travel home, to resort to food banks—and even encouraging young women to risk pursuing dates in the hope of getting a meal ("treating Tinder as if it were Open Table");
having to pick up college-subsidized tickets to campus events in a separate line; or
working on a dorm crew cleaning peers' bathrooms, because the job pays better than research assistantships—but missing out on the networking opportunities with faculty members those positions enable, and hearing from a fellow student, "I don't want to get you in trouble or anything, but you missed a spot. Next time can you scrub under the toilet?"
Those experiences often coincide with the prevailing campus climate of "peers in the dorm [who] swap tales of excursions to Bali and extravagant purchases" of luxury clothing that are utterly outside the lives of their now-classmates who may remain enmeshed in "[p]roblems at home with their families and friends—typically some combination of evictions, convictions, and violence…": the antithesis of a bank of social capital upon which to draw.
Harsh though those demands are, some students even reported being disowned when they decided to accept a scholarship for an education away from home. And given the differences between the privileged poor and the doubly disadvantaged, who may seem to others a single cohort in racial or other terms, some of the most disadvantaged undergraduates encounter the old truth that "All skin folk ain't kinfolk." The more acutely such differences are felt, Jack finds, the less likely it is that the students affected will perceive that advisers, office hours, and counseling resources are meant for them.
The practical weight of his research is that institutions that have made it their business to effect such diversity also have to recognize that access is not inclusion. For admissions officers and administrators, perhaps the primary value of Jack's book lies in the power of its personal stories, making that lesson indelibly vivid. Pforzheimer professor of teaching and learning Richard J. Light did much the same thing, for a different group of students, in Making the Most of College (see "The Storyteller," January-February 2001, page 32), and Rachel L. Gable, Ed.D. '16, provided a statistical portrait of the social and academic experiences of first-generation and low-income students in her dissertation (see "Mastering the 'Hidden Curriculum,'" November-December 2017, page 18). Jack's carefully elicited anecdotes, and the surrounding context, complete the narrative.
The societal context. More broadly, Jack is exploring the widening socioeconomic gaps—geographic, residential, and otherwise—in the United States (often layered atop sharply drawn lines between the races, particularly in some of the most economically vibrant coastal cities). "[B]eing poor," he writes of a doubly disadvantaged student from a small farming town, "had never made him feel like an outsider until he came to Renowned." For some underprivileged students, Jack says, such experiences are their first direct encounter with economically comfortable fellow citizens—and vice versa.
In this sense, selective colleges' nearly two-decade efforts to become more economically diverse (dating to Princeton's decision to eliminate loans from financial-aid packages) matter far beyond the tiny slice of the population these schools serve. They may be among the relatively few venues where the effort is even being made, in a society where it has become possible, even normal, for people never to come into contact across class boundaries.
So the lessons taught and learned on such campuses are a social experiment of rare import. Jack doesn't focus on the benefits to upper-income college students of bringing them into contact, at least nominally, with economically disadvantaged peers. "One could argue that exposure to different people, customs, and ways of life is as important as the lessons students learn in their classes," he writes—"that college is about expanding your world-view." This is the argument made, on racial and ethnic grounds, for affirmative action in admissions.
But across classes, he continues, "this learning too often comes in the form of poor students having to justify their decisions about what activities they do or do not want to partake in. Not everyone is asked to explain themselves: poor students are often asked why they won't go out for dinner or to a dance club, but no one is asking rich students to justify spending $30 for a lobster."
It is not the job of students from underrepresented groups to teach wealthy peers about their lives.
In purely humane terms, Jack writes, "[W]e need to make a concerted effort to teach students about each other. Understanding your peers can help limit misunderstanding and exclusion." But broadly, "This expansion of world-view must go both ways….It is not just a matter of poor students adjusting to a world of wealth: upper-income students must learn to be more accepting of other students' ways of life." Beyond the experiment in access and inclusion now under way at Renowned, Jack is pointing toward the society in which such places are embedded: "It is not the job of students from underrepresented groups to teach wealthy white students about their lives." 
You might also like
A Harvard series explores South Korean cinema in the years following the Korean War. 
A deflating ending fashions a three-way title tie.
A 70,000 square-foot theater and teaching center, plus housing for Harvard affiliates
Most popular
Modeling how globalization leaves the least-skilled workers behind
Why good data are essential to understanding the Voting Rights Act
A theorist explores the limits to shrinking datasets.
More to explore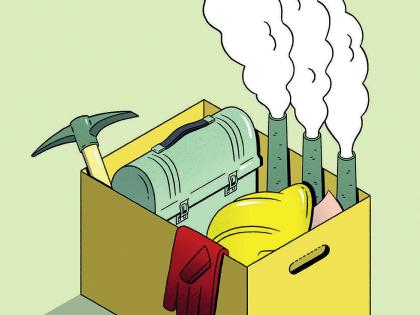 Expect massive job losses in industries associated with fossil fuels. The time to get ready is now.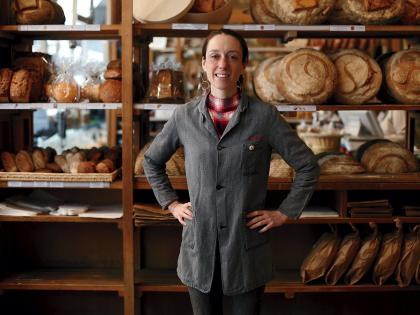 A third-generation French baker on legacy loaves and the "magic" of baking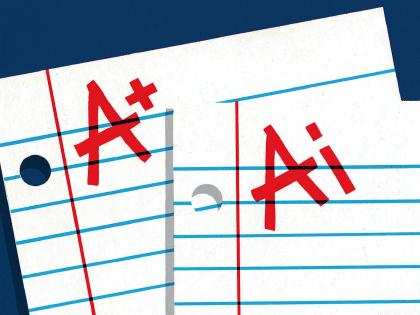 Generative AI can enhance teaching and learning but augurs a shift to oral forms of student assessment.