Treasure
Jewel Box and Jewels
Celebrating the art museums' "piazza"
There are the jewels—in most museums' case, their artistic holdings—and in some instances, the equally attractive jewel boxes: the museum structures themselves.
No one is about to confuse the capacious Calderwood Courtyard at the heart of the Harvard Art Museums, as recently extended upward and topped with an enormous light-admitting lantern, with anything so diminutive as a jewel box. But it is treasured space nonetheless.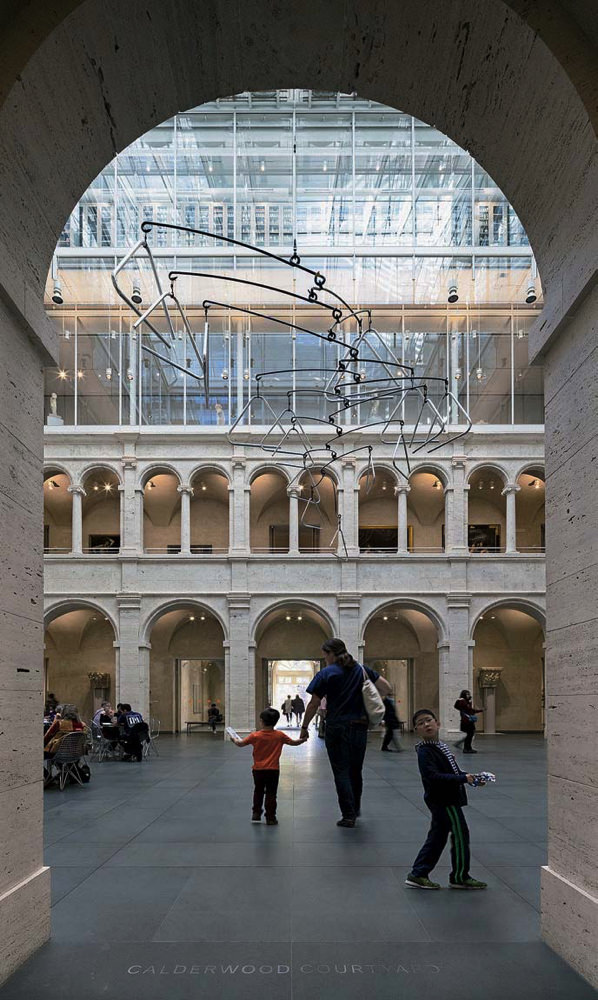 Photograph by Matthew Monteith
That affection dates from its 1927 incarnation at the center of the Fogg in Henry Richardson Shepley's design, inspired by the colonnaded façade of the canon's house of San Biagio, in Montepulciano, Italy, here turned inside out. The space still works, if differently, in its reincarnation via this decade's wholesale renovation directed by the Renzo Piano Building Workshop: it now functions as the mixmaster venue for the consolidated collections, with visual invitations to sample the riches of multiple millennia and civilizations displayed on the floors around and above. In celebration of the half-millennium birthday of Antonio da Sangallo's brilliant scheme for the canon's house (below), the museums have published Rhythm & Light, a suitable tribute to the Harvard space.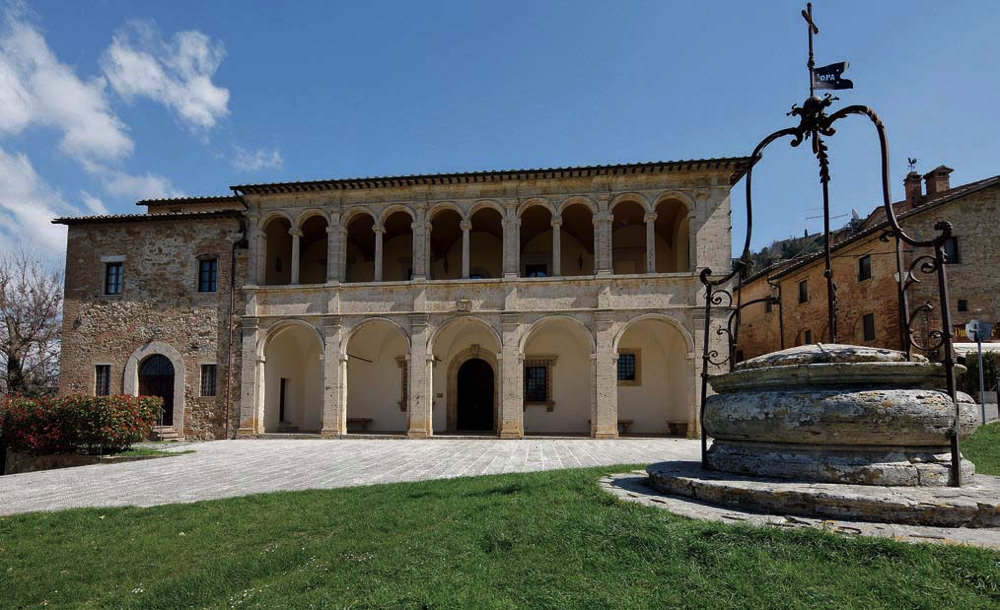 Photograph Courtesy of Gianni Trabalzini
Handsomely photographed, it is introduced by Martha Tedeschi, Cabot director of the museums, who writes about a place that has "captivated our hearts and minds" and now, as "reimagined," has become a "town square…where students mingle with the surrounding community and with visitors from around the world." In an informative historical essay (with images to match), Danielle Carrabino, a former associate research curator, and now a curator at the Smith College Museum of Art, traces the "rhythm that Sangallo, Shepley, and Piano each appreciated in their own time and in their own ways."
 The volume concludes in a meditation on the courtyard reworked, by Mark Carroll, the Renzo Piano partner who led the design effort, with its vertical extension to the overarching "light machine." In its new life, he asserts, "The Calderwood Courtyard today is indeed a piazza," a place that "demands to be populated with people and their activities."
The courtyard has clearly evolved to integrate the museum complex around it—but it remains a little bit of Italy in 02138.