John Harvard's Journal
News Briefs
Robert L. Scalise
Photograph by Stephanie Mitchell/Harvard Public Affairs and Communications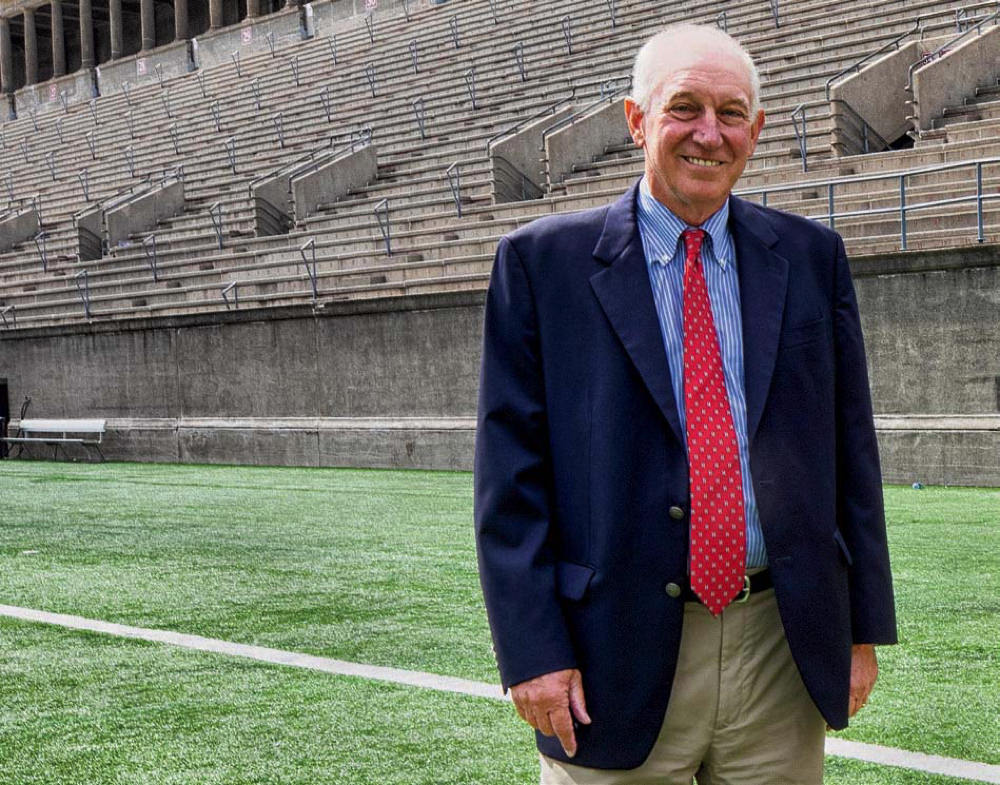 Robert L. Scalise
Photograph by Stephanie Mitchell/Harvard Public Affairs and Communications
Sexual Assault Rates Unchanged
On October 15, Harvard released the results of a survey estimating the prevalence of sexual assault and other sexual misconduct among its undergraduate, graduate, and professional-school students. The data (with 8,300 of 23,000 students surveyed in the spring of 2019 responding) echoed those from the 32 other private and public Association of American Universities (AAU) institutions that participated—and showed that sexual assault and harassment remain serious problems. At Harvard, the prevalence of sexual assault (12.4 percent) was essentially unchanged from that in a 2015 survey. Harassment was reported by 39.3 percent of respondents, and 17.7 percent indicated that it interfered with their academic or professional lives. As with allegations of assault, most harassment was perpetrated by other students.
The vast majority of nonconsensual sexual contact among undergraduates is student to student (82.5 percent), occurs in on-campus housing (more than two-thirds overall, and 79.4 percent in incidents of penetration or sexual touching by physical force and/or inability to consent), and involves alcohol (75.6 percent), according to the survey. Lead-up locations to these incidents are primarily on-campus housing and social events, secondarily local commercial establishments such as restaurants and bars. Although the rates at which students disclose these incidents have been climbing rapidly, the majority of students do not disclose incidents to the University, the survey showed. For a full report, see harvardmag.com/assault-survey-19. 
Athletics Director to Retire
Robert L. Scalise, Nichols Family director of athletics since 2001, and previously a Harvard coach since 1974, will retire at the end of this academic year. In an October message to the community, Faculty of Arts and Sciences dean Claudine Gay praised his thoughtful leadership of the largest Division 1 athletics program in the nation, recounted the many athletic successes of his tenure—including "22 national team championships and 144 Ivy League titles"—and singled out his role as "a leading voice in national discussions of the student athlete experience."
The announcement came during a study of the athletics department, launched by Gay in September. Scalise, a member of the advisory committee for that study, discussed in an interview some of the long-term changes in the student-athlete experience since his arrival at Harvard, including a one-sport focus for most students, and greatly intensified recruiting amid fierce competition for qualified candidates. "Valuable life lessons" such as how to persevere "when things don't go well," he said, can be learned through sport. And he raised the question of how to better integrate men and women in the "key educational experience of athletics": creating "shared experiences where people need to work together to accomplish common goals…because that will serve society in the best way." On November 14, Gay announced a nationwide search for his successor, led by Finley professor of engineering and applied sciences and former FAS dean Michael D. Smith. Read more at harvardmag.com/scalise-19.