The Harvard Forest Dioramas
Scenes of an ever-changing forest, in miniature
Outside the Harvard Fisher Museum in Petersham, Massachusetts, nearly 4,000 acres of birch, oak, and maple trees grow among rivers, rocks, and the foundations of colonial homesteads in the Harvard Forest. Inside the museum, similar scenes unfold in miniature: tiny copper-wire trees grow among wax rocks on gesso ground, standing against a painted sheet-metal sky.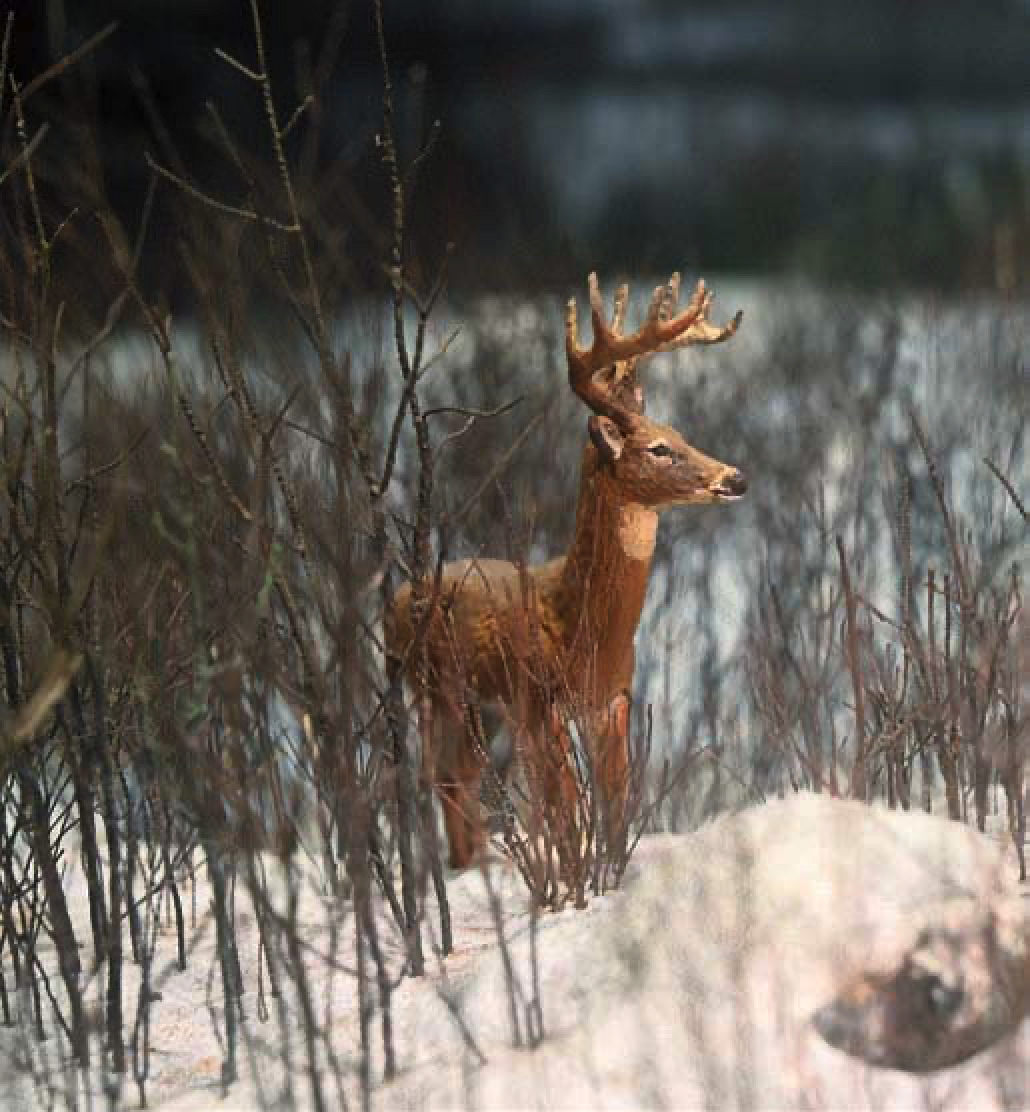 Photograph by Jim Harrison
The 23 Harvard Forest dioramas (designed by founding director Richard Fisher and built in the 1930s by the Guernsey & Pitman artisans in Harvard Square) are freeze-frames of an ever-changing landscape. Fisher, a pioneer of ecological forestry, created the exhibit to illustrate the forest's evolution since European colonization—an eventful but short window in the forest's lifespan. "They're missing everything that happened before 1700 and the story of the Nipmuc people," says current director of outreach and education Clarisse Hart. Recently, the museum has partnered with Nipmuc representatives to cowrite land stewardship plans, co-mentor Harvard student research, and integrate the tribe's history into the museum's other exhibitions.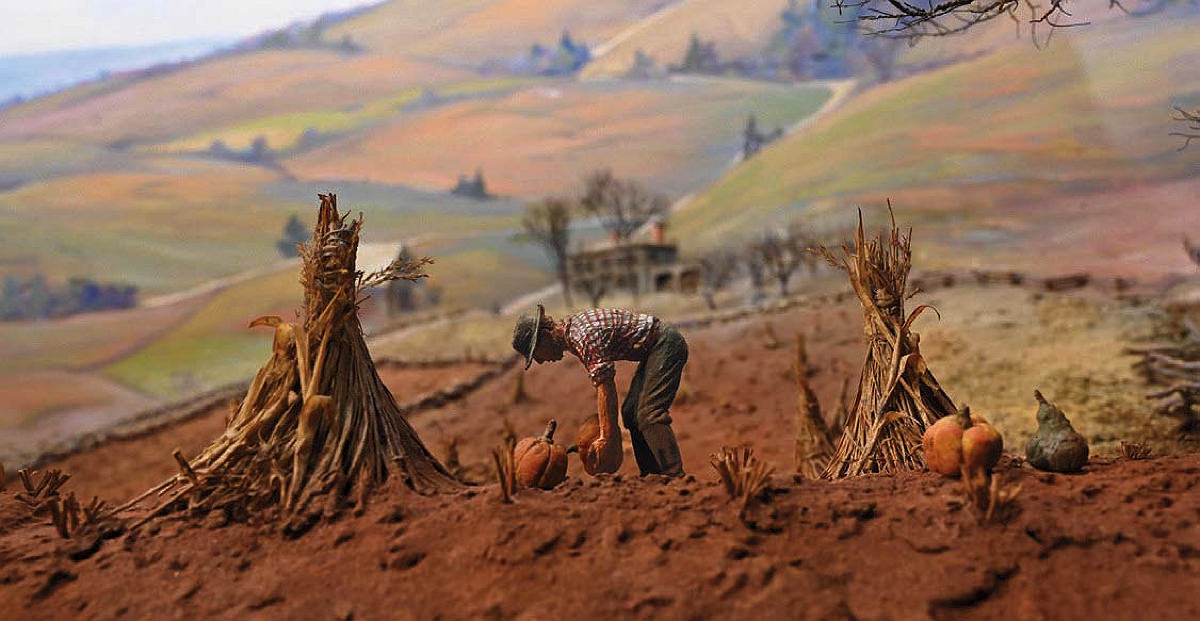 Photograph by Jim Harrison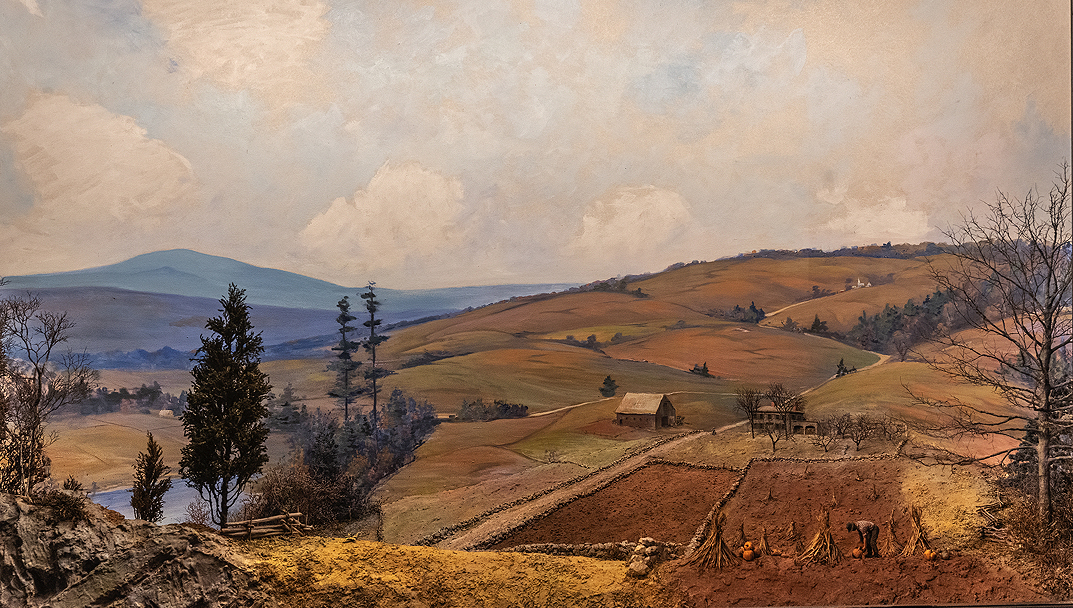 Photograph by Jim Harrison
Copper, paint, clay, and gesso tell of the land's three distinct lives as an old-growth, white pine, and hardwood forest. In a diorama depicting the deforestation of the 1830s, a prosperous thimble-sized farmer grows pumpkins as cash crops. But in the neighboring mid-century diorama, he is nowhere to be seen, abandoning his homestead, as many did, for the loamy soil of the Midwest or the gold of California. His stately home grays and warps; his shutters splinter and their blue paint peels.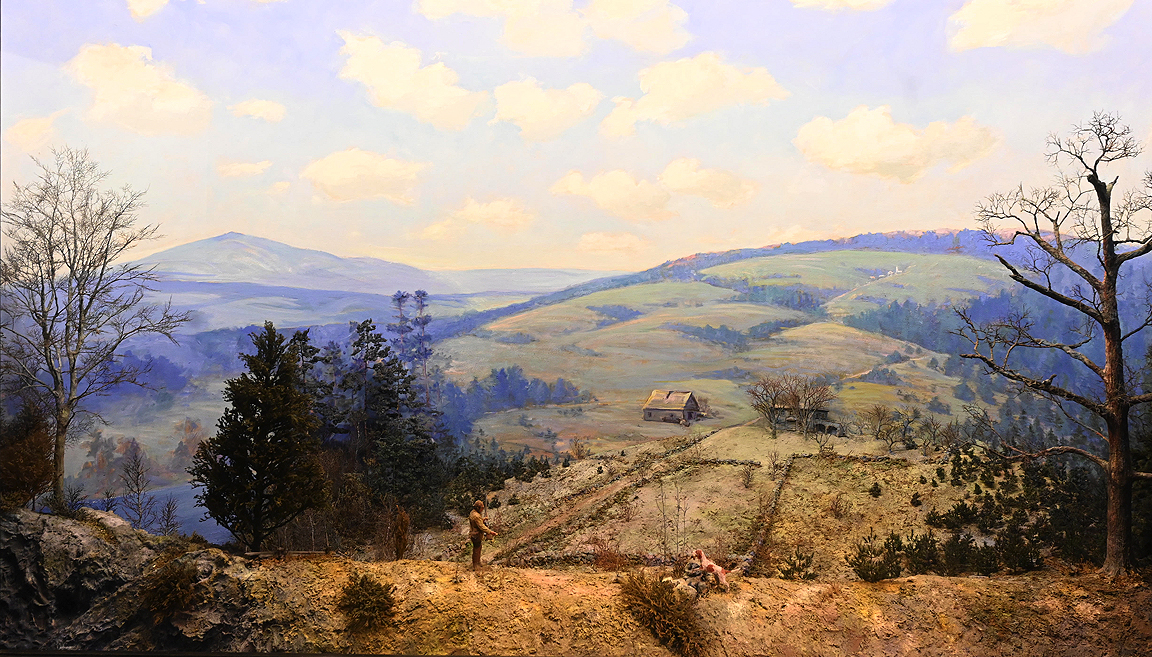 Photograph by Jim Harrison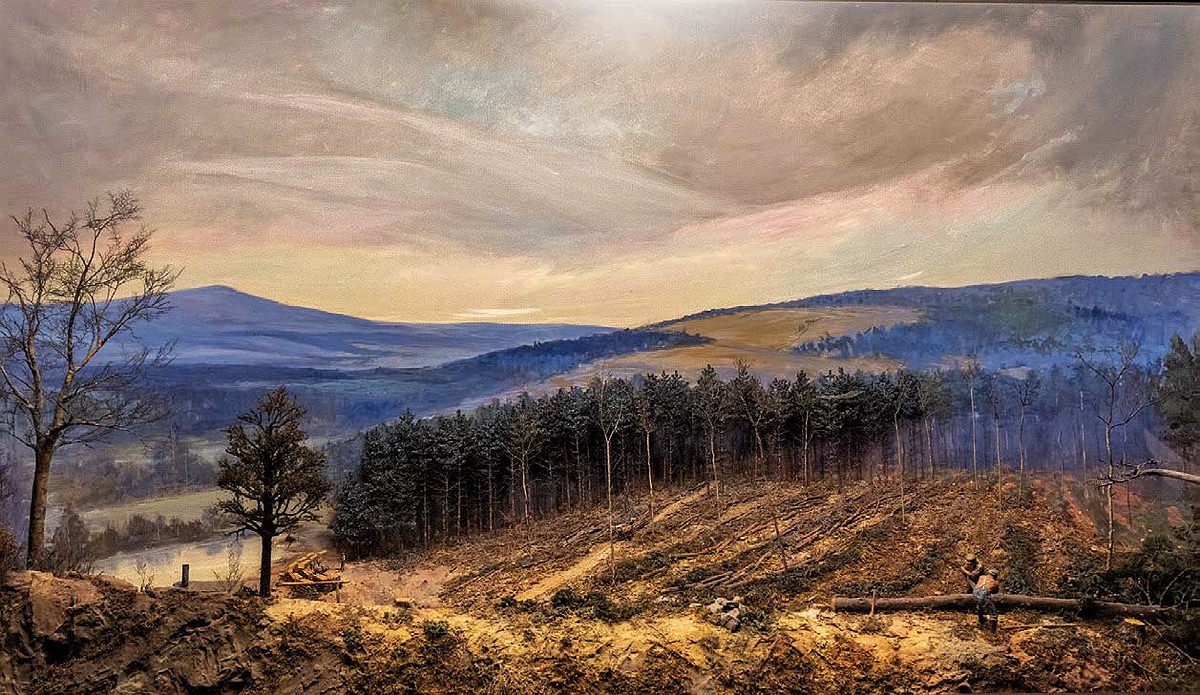 Photograph by Jim Harrison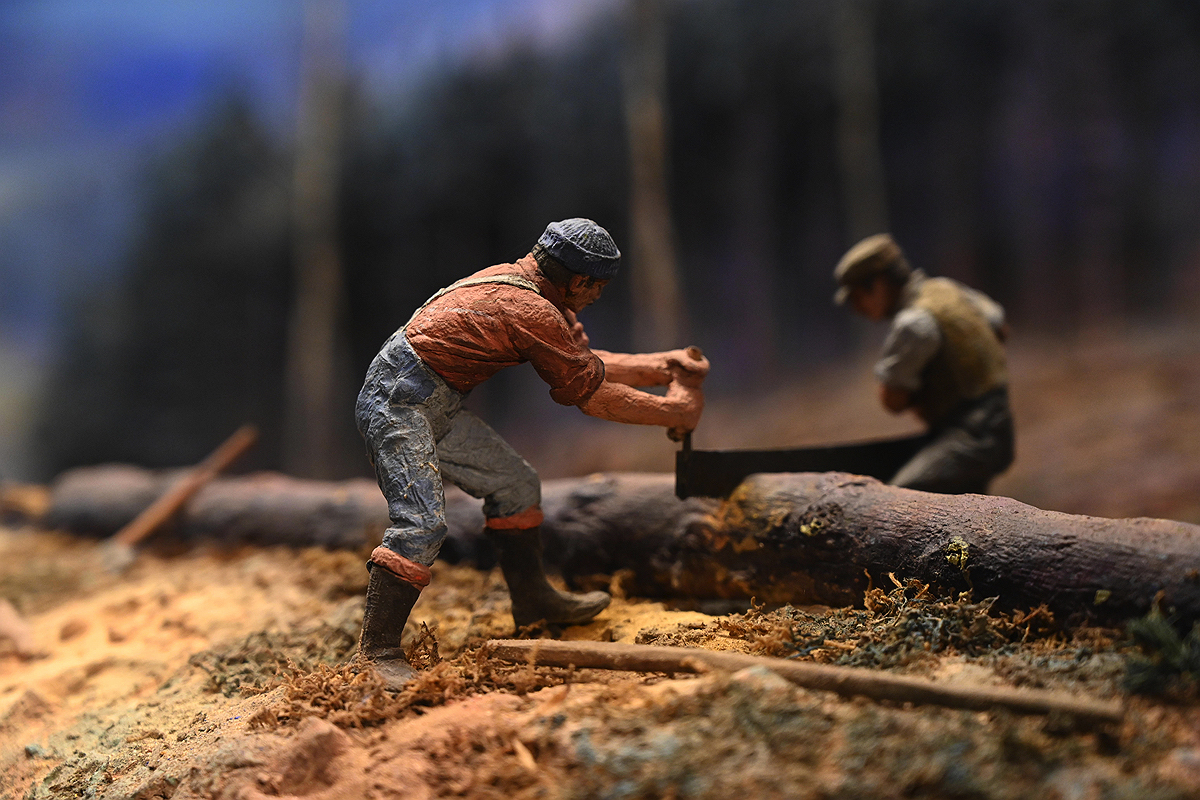 Photograph by Jim Harrison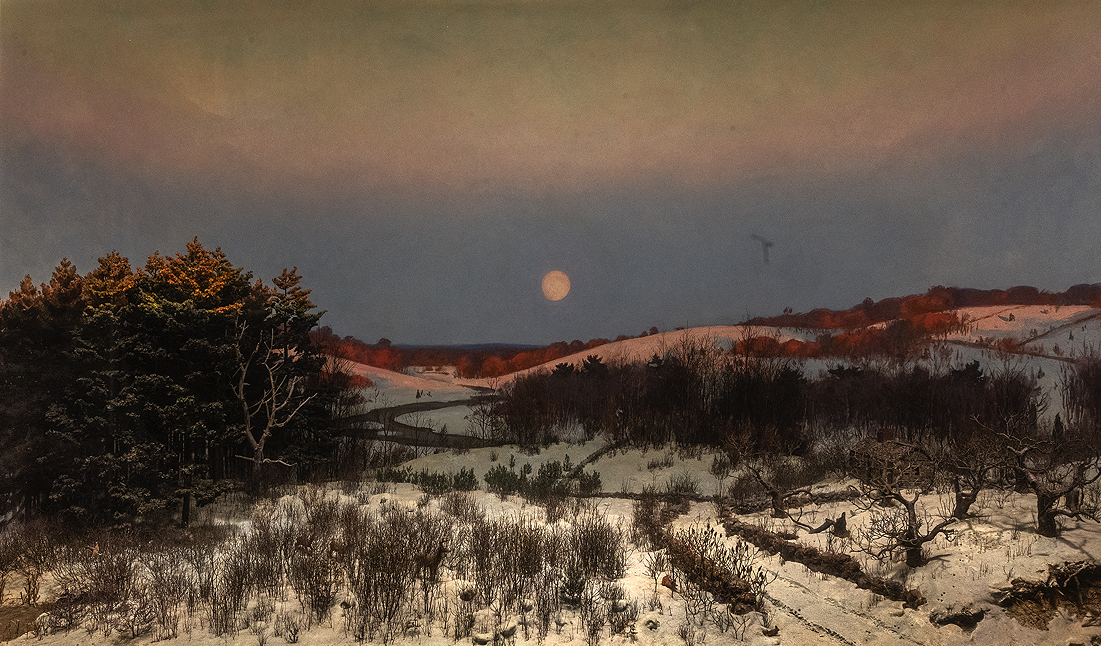 Photograph by Jim Harrison
With the farmer gone in the 1850s, white pines scraggly enough to be Charlie Brown Christmas trees become a thicket so dense that, in the 1910s diorama, a crew of wax logger figurines fell them to make pine shipping boxes. But in subsequent dioramas, the forest recovers once again—this time as a hardwood forest. Hart says, "We were given a second chance."
Over and over, life found a way. "The forest has almost been curated for 230 years, through a series of both intentional decisions and conspicuously synchronous accidents," she says—bouncing back twice from near-total destruction by humans. "It's an incredible story of resilience."
Published in the print edition of the May-June 2023 issue, under the headline "The Lazarus Forest."
You might also like
The Crimson springs a major upset.
Harvard officially installs Claudine Gay, its thirtieth leader.
A half-dozen symposiums feature Harvard research on AI, climate change, inequality, and more
Most popular
A profile of Harvard's thirtieth president
Life decisions en route to Massachusetts Hall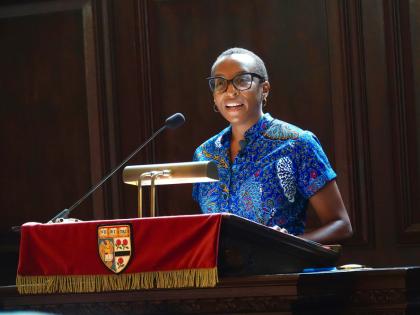 President Claudine Gay's first semester-opening Morning Prayers
More to explore
A test can identify these productivity-boosting personnel.
Ancient history professor studies coins, ceramics, and Zelda.
Anwar Floyd-Pruitt's wildly profuse art