Montage
Off the Shelf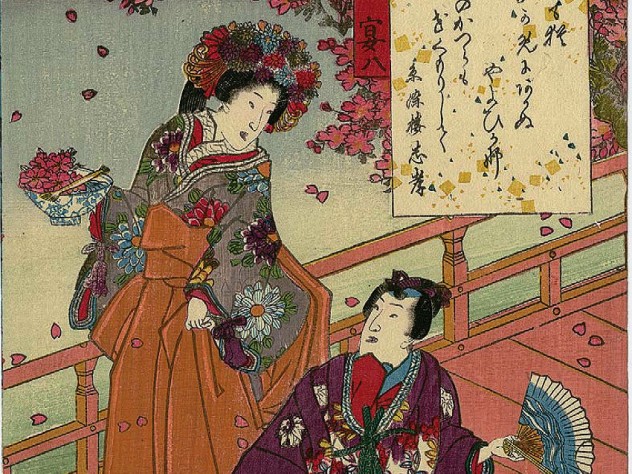 William Sturgis Bigelow Collection, 11.20821. Courtesy of Museum of Fine Arts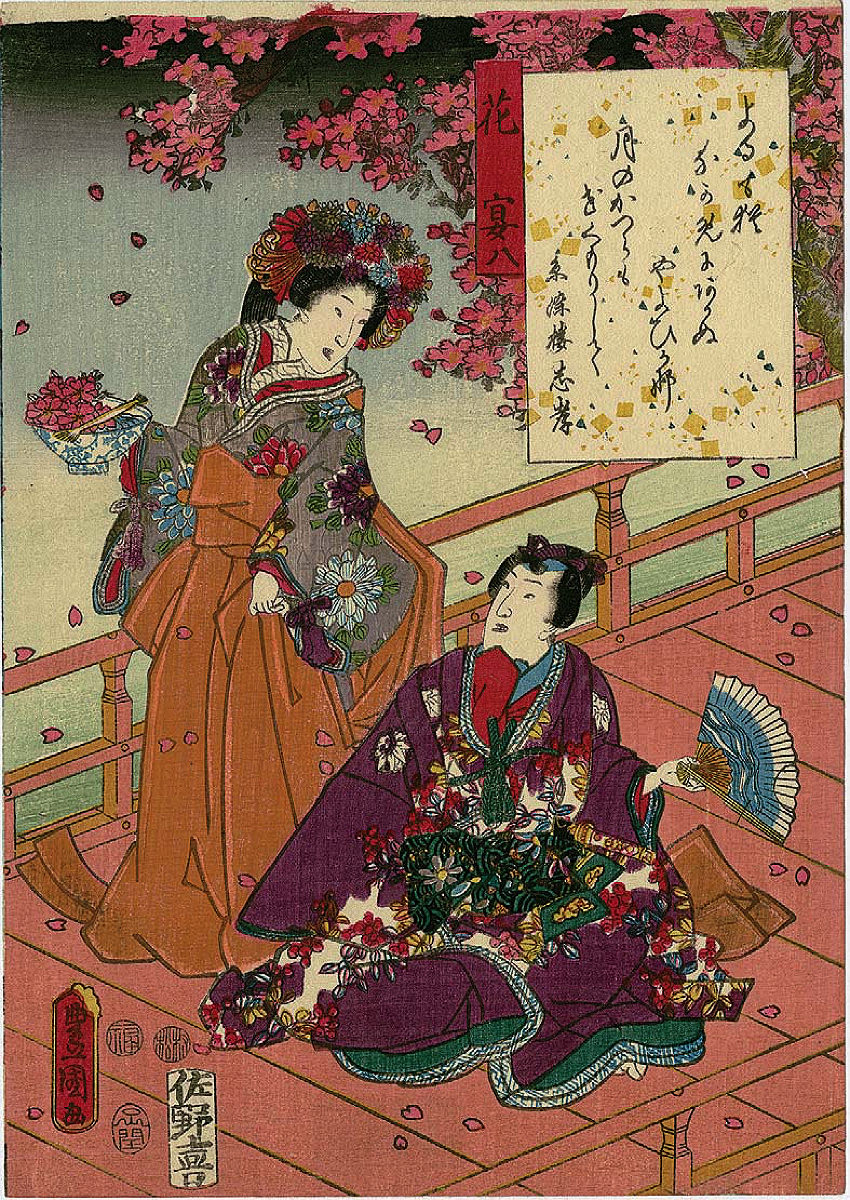 William Sturgis Bigelow Collection, 11.20821. Courtesy of Museum of Fine Arts
Architects of an American Landscape, by Hugh Howard (Atlantic Monthly Press, $30). As Fredrick Law Olmsted, A.M. 1864, LL.D. '93, was creating New York's Central Park in the late 1850s, Henry Hobson Richardson, A.B. 1859, from New Orleans, was making his way through the College with far more attention to the Hasty Pudding, the Porcellian, and playing whist than to academics. In this joint biography of the great landscape designer and the great architect who did so much to shape urbanizing America, one comes to appreciate the sensibilities underlying the Arnold Arboretum and Back Bay Fens designs, Sever Hall, and masterpieces like the Law School's Austin Hall. As reported (The College Pump, March-April 2021, page 56), preservationists are trying to save H.H.R.'s Brookline home/office, not far from Olmsted's later-life quarters, now a National Historic Landmark.
Our Common Ground: A History of America's Public Lands, by John D. Leshy '66, J.D. '69 (Yale, $45). A comprehensive history of the 600 million acres of land Americans hold through their federal government, by a leading legal scholar in the field. At a time of national divisions over just about everything, the title is meaningful. Leshy notes that this 30 percent of the country's land, though sometimes sharply contested, serves widely held "values of recreation, inspiration, environmental conservation, science, and the preservation of cultural heritage." Amid climate change, declining biodiversity, and recreational demand, understanding the consensus that largely supports continued public ownership is timely and important.
Genji: The Prince and the Parodies, by Sarah E. Thompson '73 (Museum of Fine Arts, $45). Drawing on the MFA's deep collection of beautiful woodblock prints, the curator of Japanese art explains how the eleventh-century Tale of Genji has been rendered pictorially, both in its original version and in subsequent, not always reverent, retellings of the epic story of courtly scheming, love affairs, and fluid alliances. Lavishly illustrated.
Quantum Steampunk: The Physics of Yesterday's Tomorrow, by Nicole Yunger Halpern (Johns Hopkins, $29.95). A recently departed postdoc in theoretical atomic, molecular, and optical physics (now at the National Institute of Standards and Technology) explains how thermodynamics, dating from the steam-engine era, will be transformed by the quantum physics of small particles, as interpreted through quantum information science. At this moment when quantum theory is being applied (as in Harvard's new quantum science and engineering program), nonexperts will find this guide helpful, if not easy, reading.
Black Space: Negotiating Race, Diversity, and Belonging in the Ivory Tower, by Sherry L. Deckman, Ed.D. '13 (Rutgers, $29.95 paper). A deep dive into Harvard's Kuumba Singers, as a safe space within the larger institution, originally for black students and now multiracial in composition. The author is assistant professor of education at Lehman College, City University of New York, so lay readers may find the professional framework a challenge. But the stories from Kuumba participants' lives, and the organization's "curriculum of care" within an intense, competitive, elitist campus culture, should resonate widely—and beyond the experiences of specific subsets of students.
Ripe for Revolution: Building Socialism in the Third World, by Jeremy Friedman, Bower associate professor (Harvard, $35). An historian of business and international strategy at the Business School, the author examines the emergence of socialist models of development in post-World War II Indonesia, Chile, Tanzania, Angola, and Iran. Though the subsequent path of socialism in the Global South became tangled up in Cold War rivalries, Friedman argues that the Third World's socialist experiments, ideological and economic, left lasting influences. That may matter in the twenty-first-century competition between the Chinese and capitalist models.
Why Play Works, by Jill Vialet '86 (Jossey-Bass, $25 paper). As parents and educators rightly worry about children's academic deficits after the pandemic, the founder of Playworks (which partners with schools to promote exercise and socialization through recesses) reminds readers that deficits in playtime warrant attention, too. "Play has the power to bring out the best in people": helping children become kind and compassionate, able to solve problems, and community-oriented. Vialet was profiled in the November-December 2018 issue ("Please, Run!" page 77).
Come and Hear, by Adam Kirsch '97 (Brandeis, $32.50). The author—poet, critic, regular contributor ("The Poet of Old Age," January-February, page 38), and Wall Street Journal editor—shares his discoveries from a seven-and-a-half-year reading of the Talmud, a page per day. A secular, journalistic approach, Kirsch's narrative provides a way to "enter into the Talmud's world, with all its difference and difficulty," and into the "identification of the scared with the intellectual" that "makes rabbinic Judaism so distinctive."
A Molecule Away from Madness, by Sara Manning Peskin '09 (W.W. Norton, $25.95). The author, assistant professor of clinical neurology at Penn, a dementia specialist, tells stories of florid dysfunctions—through "tales of the hijacked brain" as molecules gone awry "co-opt our personalities and destroy our ability to think." The result: gripping accounts of terrifying disorders, scaffolded in clear explanations of their causes, and neuroscientific opportunities toward possible cures.
Who's Black and Why?, edited by Henry Louis Gates Jr. and Andrew S. Curran (Harvard, $29.95). The Fletcher University Professor and Wesleyan's Armstrong professor of the humanities present an edition of essays, solicited in 1739 by Bordeaux's Royal Academy of Sciences, on the cause of "the Negro's dark skin and hair texture"—apparently the first effort to invent the concept of race, at a time when the trade in enslaved black people was thriving. Their presentation now, in a different era of racial reckoning, also recasts our understanding of the Enlightenment (proposed explanations ranged from divine providence, to moral defects, to the effects of torrid climate).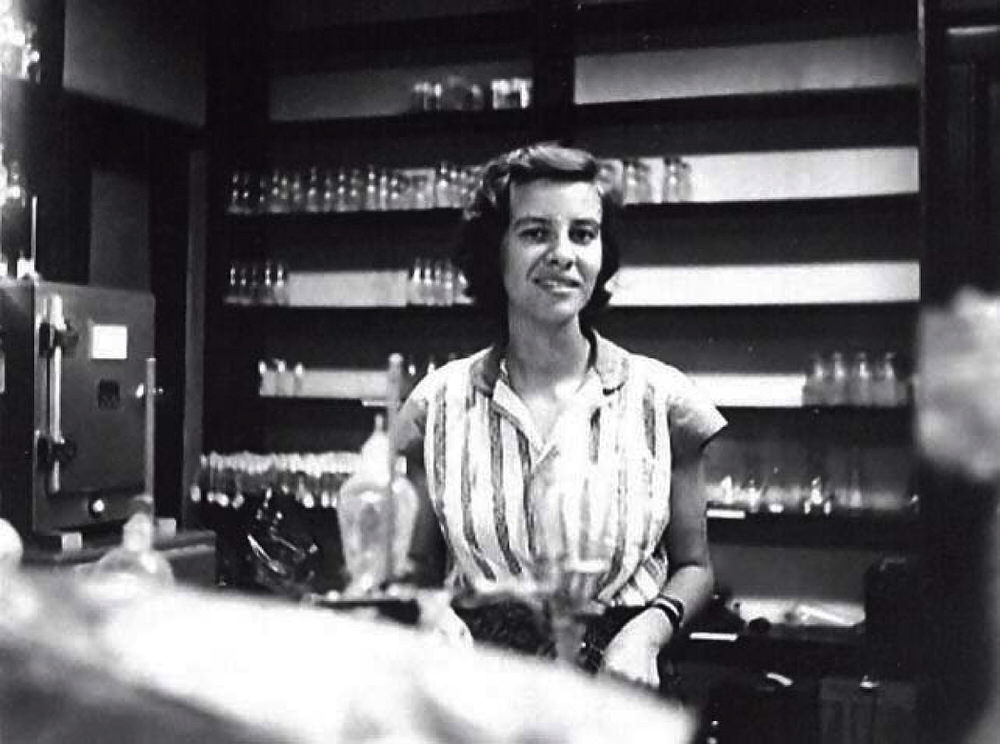 Courtesy of the Esther M. Zimmer Lederberg Memorial Website estherlederberg.com
A Hidden Legacy: The Life and Work of Esther Zimmer Lederberg, by Thomas E. Schindler '73 (Oxford, $34.95). Molecular geneticist Joshua Lederberg shared the 1958 Nobel prize in Physiology or Medicine with two men. Schindler, who retired from microbiological research a decade ago, stumbled upon important discoveries of Lederberg's wife, Esther, and recognized her work as misattributed, and ignored by male colleagues. "The biggest factors that affected Esther Lederberg's scientific career and legacy," he writes, "were her gender and marriage. The fact that her famous collaborator was also her husband doubled the chances that her…achievements would be overshadowed."
What It Took to Win: A History of the Democratic Party, by Michael Kazin '70 (Farrar, Straus and Giroux, $35). The professor of history at Georgetown, and co-editor emeritus of Dissent, chronicles how "the oldest mass party in the world contended for power and what its leaders did with it when they won,"—from championing slavery, to effecting the New Deal, civil rights, and the first African American U.S. presidency. Now, with the electorate hyperpolarized and parties more ideologically pure, Kazin advocates debate within Democratic ranks, and a genuinely working-class agenda.