Dumebi Menakaya Shoots Secrecy
The photographer takes self-portraits—without photographing herself.
Dumebi Malaika Menakaya's Nzuzo I initially appears as a reflection, but it's not. In the photograph, two women with short, curly hair and long lashes face each other, heads angled just slightly, chests touching, lips inches apart. One woman places her hand on the other's arm as if to steady herself. The focal point of the picture—the space where the women's faces lie—is obscured in shadow. The viewer cannot see their expressions; it feels as though one misses something crucial about how the women look, or how they look at each other.
For everything Menakaya's images convey, they also keep something for themselves, secret. Though she shoots photography in a variety of forms and contexts, the work that she's most interested in plays with the viewer's conceptions of race, gender, and sexuality.
Nzuzo I is the first in the Nzuzo series and the titular image of Menakaya's first solo show, at Harvard's Carpenter Center for Visual Arts last fall. She's helped shoot UGG's 2022 Pride Month Campaign, served as a production assistant for a slew of photographers, and recently published a series of photographs in The New York Times: an accomplished record for someone who began photography less than three years ago.
Born and raised in Howard County, Maryland (between Baltimore and Washington, D.C.), the daughter of Nigerian immigrants, Menakaya '23 says that growing up, "I didn't have a creative bone in my body."
Math always came easily to her, so she figured she would make that into a career even if she wasn't enthralled with it—"I was not passionate about anything," she says. At Harvard, she became an applied math concentrator and went on to hold a series of finance internships.
She discovered photography in the summer of 2020, when she helped organize a rally for racial justice—the largest event in Howard County in half a century. Her co-organizer and friend, Julian Young, was photographing the event with a film camera.
"Do you want to take a picture?" he asked. She took the camera and click.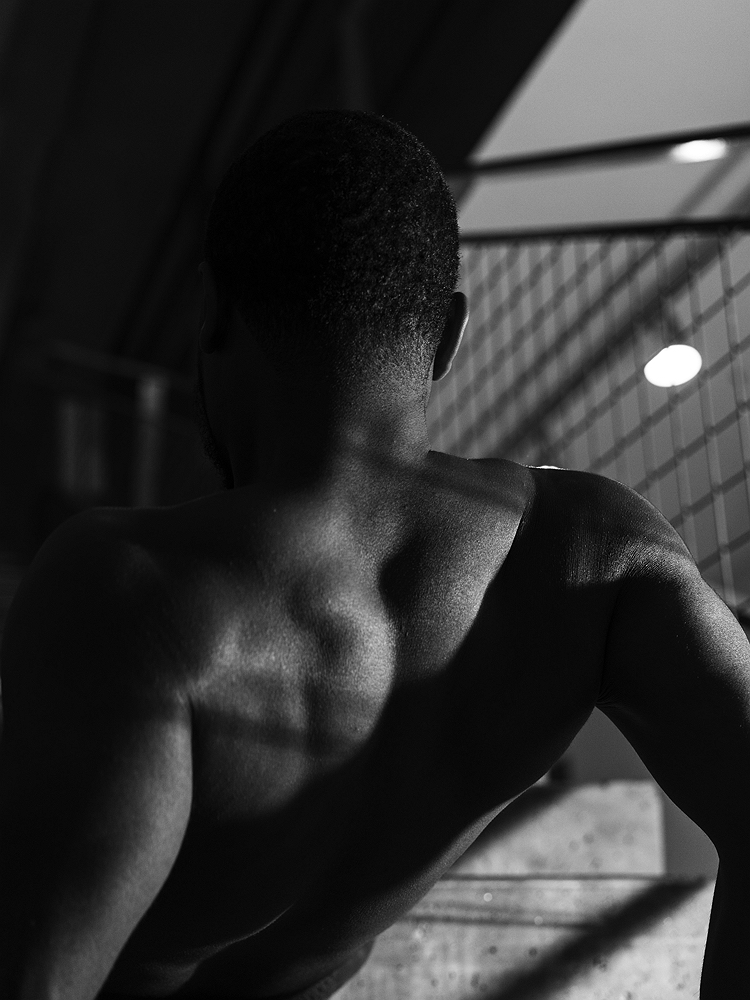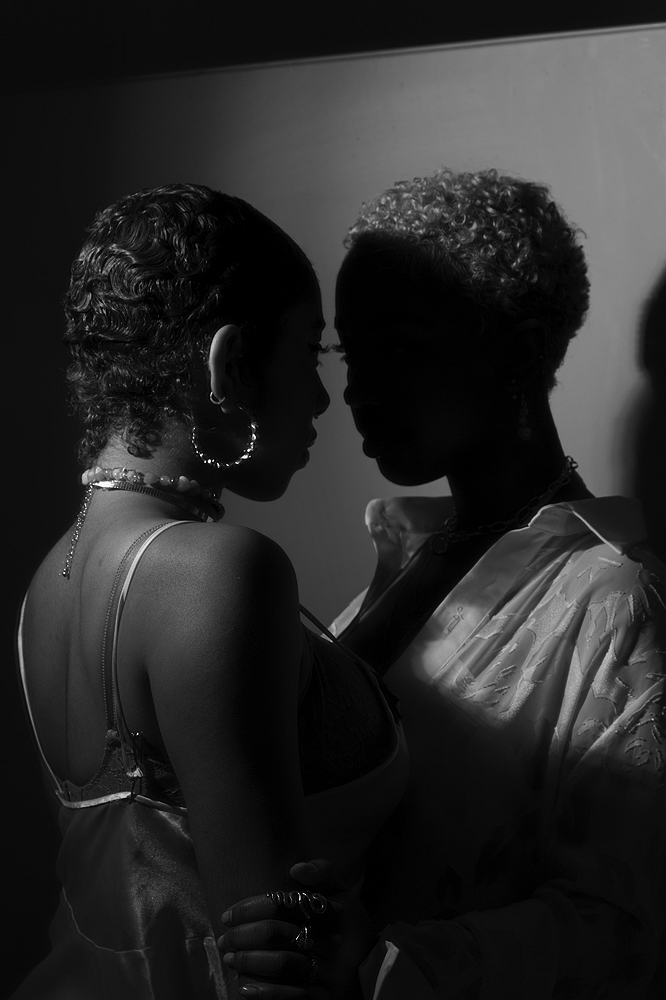 Nzuzo
Photographs by Dumebi Menakaya
"I remember the sound of that shutter was like nothing I'd ever heard in my life," she says. "It just felt so good and so satisfying. I instantly fell in love with the sound."
Menakaya bought her own film camera and went on photo walks with Young. She taught herself how to meter light—which determines the aperture and shutter speed to use—with just her eyes. When she returned to campus in 2021, she also figured out how to develop film in her Adams House dorm room: "I was just boiling water with this sous vide machine and moving things around with my bare hands."
That year, she enrolled in photography classes—so far, she's taken "Introduction to Still Photography" with Elle Perez, "The Photograph in Contemporary Art" with John Edmonds, and "Photography and Evidence" with Dawn Kim. When her professors found out how much she'd taught herself, they were surprised. They didn't understand how she shot without a light meter, and when they asked her if she used proper safety equipment while handling developing chemicals, she told them, "I crack open a window sometimes." Now, she sends her film to be developed in a lab.
"Someone once described my work as self-portraits, but I use other people as stand-ins for me," says Menakaya. She rarely photographs herself, but she appears in her images nonetheless. Most of her images have Black subjects ("If we think about my images as self-portraits, why wouldn't they be Black?"), but their race sometimes appears unclear. Stripping an image of context, she says, forces viewers to confront how little they know about the person in it.
When she started envisioning the Nzuzo series, Menakaya was reflecting on how racialized assumptions shaped her interactions with others. Sometimes her Blackness, rather than her humanity, seemed to predominate. "I was wondering how little I could give someone and have them still be able to recognize that photo as a person."
Her images are as stripped-down as possible. In the black-and-white Nzuzo series, a model presses face-down into a mattress, another turns away from the camera to expose the muscles of his back, and a third hides behind a jacket. The missing information in these images invites viewers to devise their own story of what, exactly, is going on—and to think about whether they'd revise their reading once they know who the subject is.
"It's interesting that I can give you a photo of a Black person without a face and you can tell me that it's a person," she says. "But if I give you a Black person with a face and a story, an identity, and a personality, some people will not immediately recognize them as a person."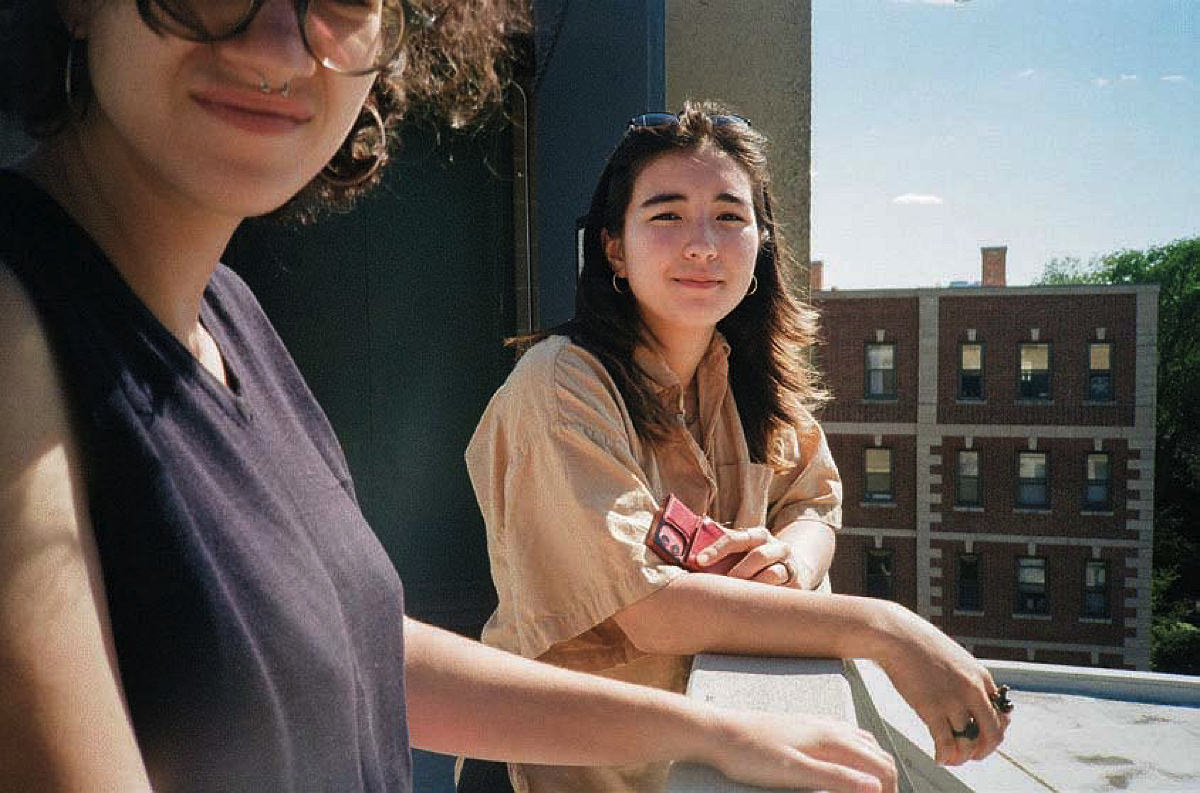 New York Times
Photograph by Dumebi Menakaya
For Menakaya, photography is also a form of self-exploration; she's still a young person figuring herself out. "My photos tell me about myself," she says. This school year, she and her collaborator, visual artist Ava Salzman '23, have been creating a body of work that builds on Menakaya's use of shadow and Salzman's self-described interest in "monstrosity": Salzman will draw monster-like figures in the gaps of Menakaya's photographs, or Menakaya will photograph models wearing gruesome-looking masks crafted by Salzman. The implication seems to be that the secrecy of Menakaya's imagery hides something unflattering about the image's subject. When asked what stands out to her about Menakaya's work, Salzman says, "She's able to really beautifully illustrate what it means to be at odds with yourself and at the same time in ecstasy with yourself."
 Last August, on the day of her first art show, Menakaya decided to quit finance for photography. During the event, one of the organizers approached her. "That guy over there is interested in your picture," she said. "How much are you selling it for?"
"I don't know, 300 bucks? Is that too much?" Menakaya replied. She wanted to make sure she paid for the frame. She didn't end up selling the piece that day. Instead, she sold it at her next show for a higher price.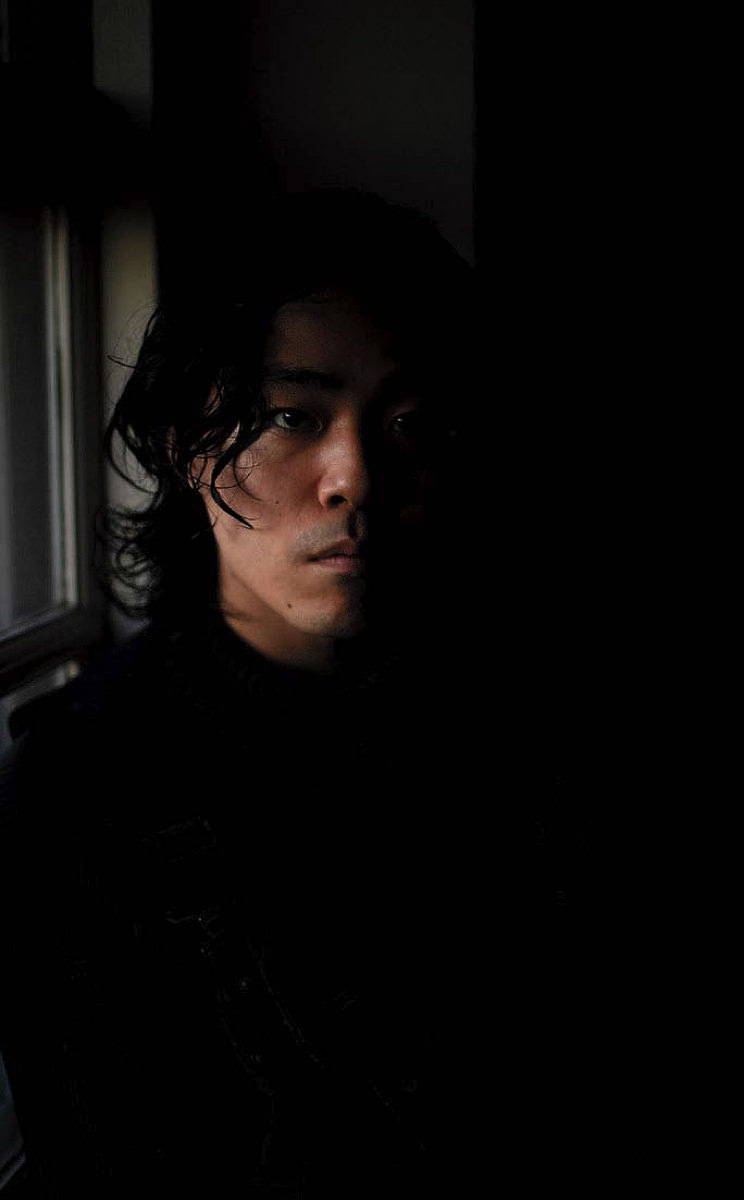 New York Times
Photograph by Dumebi Menakaya
Walking away from a six-figure finance salary sometimes gives her anxiety ("I don't come from money," she emphasizes), but so far, her photography career shows promise. In the summer of 2022, she exhibited her photographs at the Maven Art House and Static Arts Collective in New York. This past fall she was hired by The New York Times—which found her through one of her professors—to take a series of photos of a diverse group of students, accompanying coverage of the Students for Fair Admissions affirmative-action lawsuit against Harvard then being argued before the Supreme Court. Before her Carpenter Center show, she decided to take on an artist name, Dumebi Malaika Menakaya (her last name is actually Adigwe): a combination of her middle name and her mother's maiden name.
She's not sure what she'll do after graduation, but she knew there'd be uncertainty along her artistic path. Whatever she does, she says, "My only goal is to never stop making work."
You might also like
Harvard officially installs Claudine Gay, its thirtieth leader.
A half-dozen symposiums feature Harvard research on AI, climate change, inequality, and more
A musical and poetic "prelude" to Claudine Gay's installation festivities
Most popular
President Bacow on humility, Prime Minister Jacinda Ardern on democracy and social media, and Attorney General Merrick Garland on civic engagement and threats to U.S. democracy
The new police chief introduces a new policing culture.
Recent books with Harvard connections
More to explore
A test can identify these productivity-boosting personnel.
Ancient history professor studies coins, ceramics, and Zelda.
Anwar Floyd-Pruitt's wildly profuse art